A porter was killed on Saturday after he was crushed by a container truck in the vicinity of Karakara and the Guyana Forestry Commission toll booth at Mackenzie, Linden.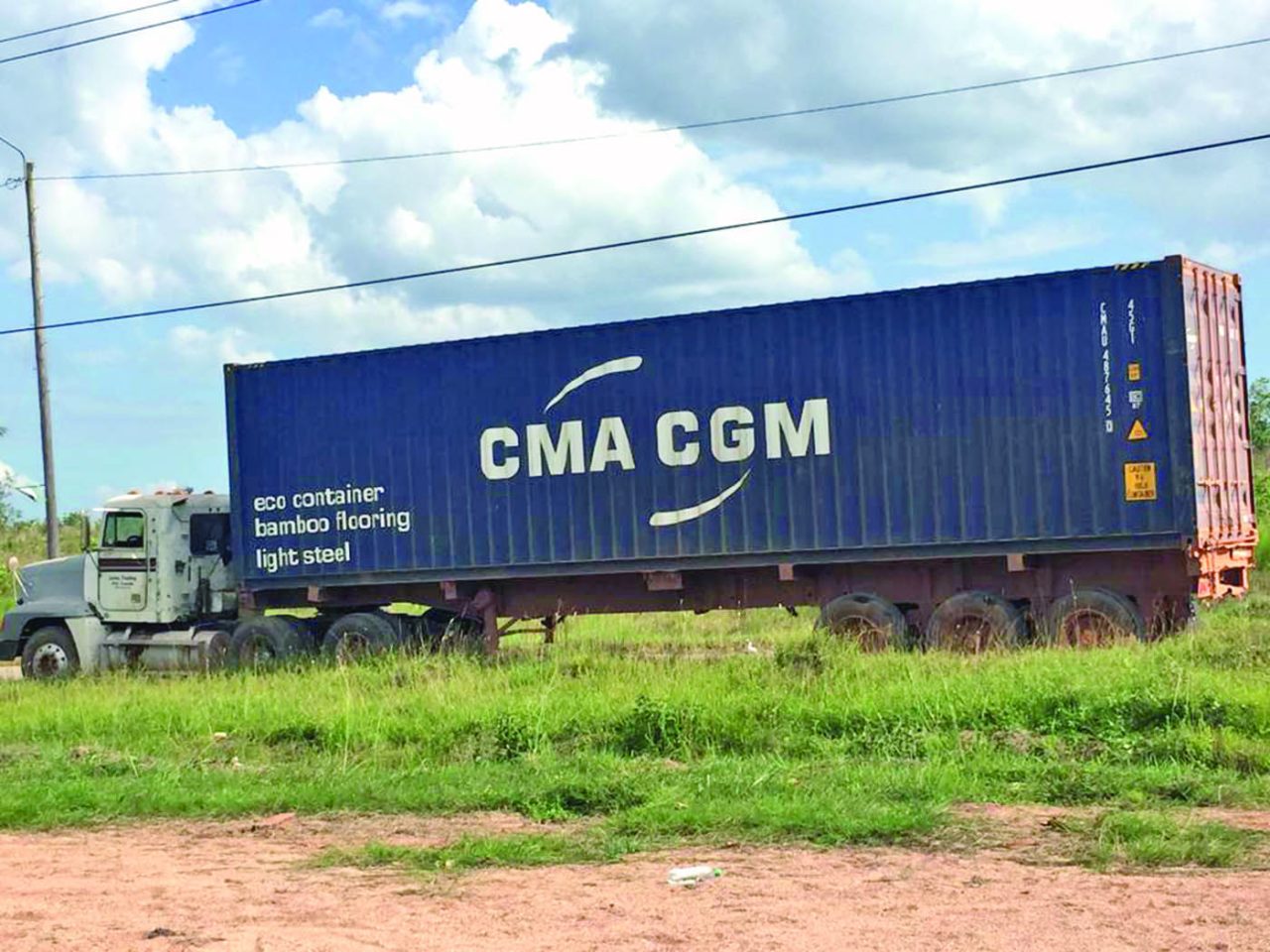 The dead porter has been identified as J Anthony. According to police, the motor lorry, GSS 1407 along with trailer TMM 2242 which was driven by a 28-year-old man of Ogle Street, Triumph, East Coast Demerara (ECD), was proceeding east along the northern side of the Karakara public road when the porter disembarked to pay the toll.
The police said that after doing so, the porter reportedly jumped back on the lorry's gas tank, which is situated on the left side of the front portion of the truck while it was still in motion.
The porter reportedly lost his grip, causing him to fall onto the roadway between the lorry and the trailer and was run over by the trailer. As a result, the porter received injuries about his body.
After the incident, the body remained on the roadway for some time before a doctor from the Linden Hospital Complex went to the scene and pronounced him dead.
Speaking with this publication, an employee at the toll booth said that some drivers of container trucks, in an effort to avoid paying the exact toll, would usually send their porters to the toll booth with less money.
The employee alleged that the drivers would then drive slowly while the porter pays and afterwards the porter would quickly make their way back to the truck which would then drive off.
The driver was taken into Police custody where he is said to be assisting with the investigation.