The Guyana Police Force has announced the passing of Presidential Guard, Sergeant Mahendra Chanderbali, who succumbed after a battle with prolonged illness on Sunday night.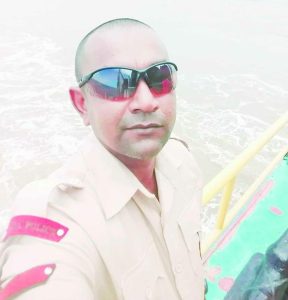 Head of the Presidential Guard Unit, Assistant Commissioner Edgar Thomas, along with the Guyana Police Force's Welfare Officer, Woman Superintendent Allison Moore on Monday visited the grieving family members of the late Sergeant.
At their Melanie, East Coast Demerara (ECD) home, the officers met with the late Sergeant's mother, his wife, their children, and other relatives, offering them words of comfort and assuring them of the Force's support during this difficult period of mourning.
Sergeant Mahendra Chanderbali, who was just 42 years of age, joined the Guyana Police Force in 2000 and was stationed at the Presidential Guard after his initial training. In 2015, he was transferred to the Tactical Services Unit (TSU), where he spent five years before he was transferred in 2020 back to the Presidential Guard, where he served until his death.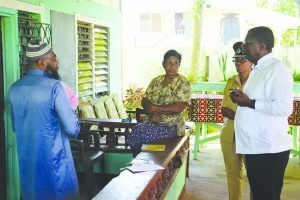 Sergeant Chanderbali leaves to mourn his wife, three children – two boys and a girl, his mother and other relatives.
Commissioner of Police, Clifton Hicken, along with the rank and file of the entire Guyana Police Force, also extended sympathies to the grieving family members of the late Sergeant Mahendra Chanderbali.
This announcement comes just a few days after the Force mourned the death of Senior Superintendent, Edmond Cooper, who also passed away after being hospitalised for a prolonged period.