Two prison officers attached to the Lusignan Prison are in hot water after a quantity of ganja was found in their quarters during a raid on Wednesday evening
Based on reports received, 34-year-old Quincy Jemmott of Schoonord, West Bank Demerara (WBD), and 39-year-old Seon Alert of Fort Ordinance, East Canje, Berbice, were occupying the Cecil Kilkenny Training College when the bust was made.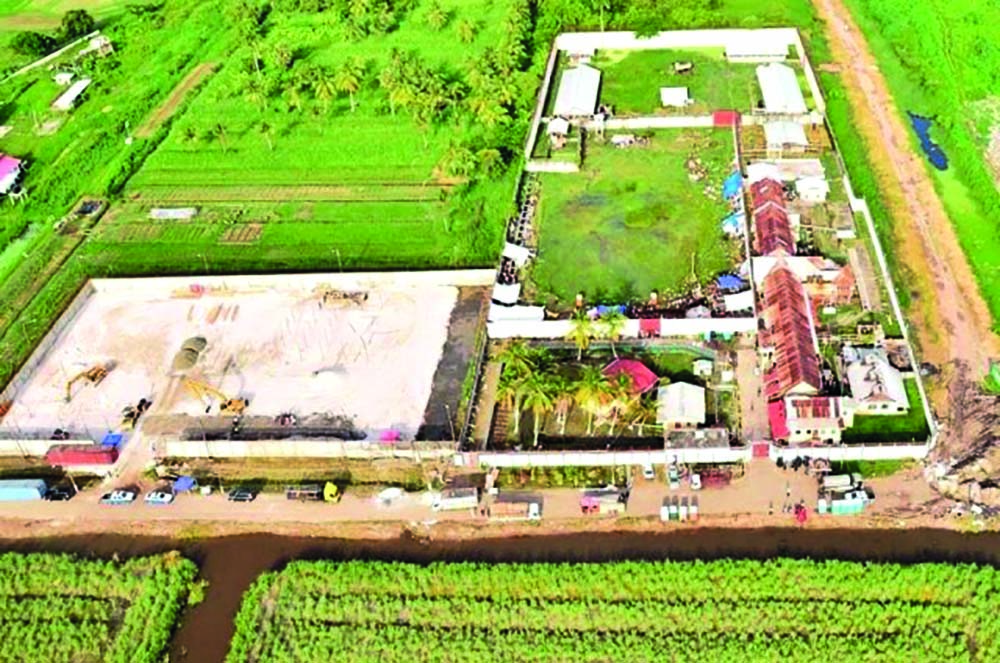 However, on the day in question between 22:00h and 22:15h, a team of prison officials conducted the search during which a black plastic bag was unearthed in a cupboard hidden under a sink.
The bag was opened in the presence of the two prison officers and two large transparent ziplock bags of cannabis were found within.
The ganja was reportedly handed over to the Police and weighed – amounting to 894.5 grams – in the presence of the two officers. Both men were placed under close arrest, and an investigation was launched.
Contraband smuggling has long been a perennial problem within the local prison system, and this is compounded by the fact that both prison wardens and Police Officers are facilitating the illegal trade, which is said to be "big business".
While the authorities have been struggling to curb the illegal practice, there has been a breakthrough in the apparent network among rogue officers. In fact, in 2018, two prison wardens were implicated in contraband smuggling at two separate facilities.
One of the officers was caught on camera with a parcel containing 1032 grams of marijuana and 39 packs of cigarettes, which had been thrown over the fence at the New Amsterdam Prison and then hidden in the facility's kitchen. He later admitted to committing the act.
The other officer was taken into custody after an inmate at the Timehri Prison was found with a container of 584 grams of marijuana in the compound. The prisoner said he was given the illicit substance by the officer, who has since denied the allegation.
Meanwhile, last month, four prison officers were arrested after they smuggled a bottle of rum and a pack of cigarettes into the Lusignan Prison the weekend prior.
These officers were subsequently charged and interdicted from duty.
Furthermore, five other prison officers were relieved of duty back in July after they were implicated in an incident wherein a parcel containing cannabis had been thrown into the Lusignan Prison holding bay area.
Following this development, the Guyana Prison Service had offered incentives worth as much as $25,000 to expose criminal activities and elements in the prison system.
Prison Director Gladwin Samuels had stated then that "the Ministry of Public Security and the Guyana Prison Service would like to see officers speak out on corruption at all levels. As such, officers are encouraged to help in this fight. For all those officers who come forward with details that can result in detection and prosecution, they will be given an incentive of between $15,000 (and) $25,000".