– both subsequently turn selves in
Police have reported that two prisoners escaped from a moving prison van in the vicinity of Sparendaam, East Coast Demerara (ECD), on Thursday afternoon.
One of the escapees identified as Kevin Velladares of Wismar Housing Scheme, Linden, Region 10 (Upper Demerara-Berbice), subsequently surrendered to the Brickdam Police Station in Georgetown.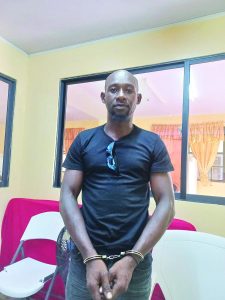 The other escapee, 40-year-old Keanon Harry, also turned himself in to the Leonora Police Station, West Coast Demerara (WCD), on Friday.
Based on reports received, the two men escaped at 16:00h as the prison van was heading to the Lusignan Prison.
Velladares reportedly jumped out of the moving vehicle and into a taxi. He was later charged for Escaping from Lawful Custody Contrary to Section 340 of the Criminal Law Offences Act Chapter 8:01.
He appeared at the Georgetown Magistrates' Courts before Magistrate Sherdell Issacs-Marcus where he pleaded guilty to the charge and was remanded to prison.
During the court hearing, he explained that Harry was the master planner of the escape. He related that he escaped because being sent to the Lusignan Prison made him fearful for his life. He explained that someone who had previously attempted to kill him a few years ago is currently an inmate at the penitentiary.
Nevertheless, he realised that it was wrong to escape and as such, he made a decision to turn himself in. As such, the Magistrate deferred Valladares' sentencing to May 4, 2022, and ordered a probation report.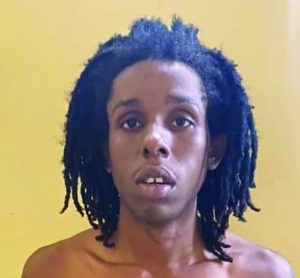 On the day Valladares escaped, he was remanded to prison for attempted murder while Harry was sentenced to one year's imprisonment for drug trafficking. Harry is expected to make his court appearance on Monday.