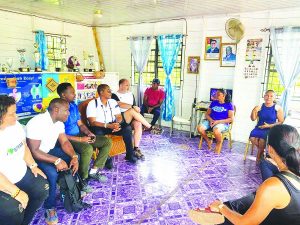 The Tourism and Hospitality Association of Guyana (THAG), with the support of the Guyana Tourism Authority (GTA) and representatives from the consulting firm Target Euro has launched the Discover Essequibo Circuit Development Project with stakeholders from the Essequibo Coast and Bartica areas.
The first phase of this project focused extensively on product development, which sought to assess the region's current product and service offerings while exploring opportunities for new products and visitor flows.
Stakeholder engagement meetings were held in both Anna Regina and Bartica, highlighting critical areas of this project, including the purpose of the circuit, how it will function, the challenges currently faced, and what strategies will be implemented to address these challenges.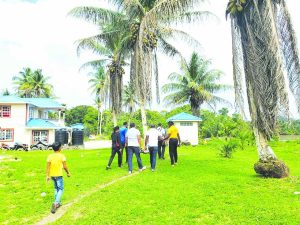 In addition, during the travels to Bartica, the team was joined by representatives from Compete Caribbean, a multi-donor private sector development programme. As this project continues, the team's priority next steps will include follow-up field assessments, the development of new products, training sessions, and enhancing the governance structure to lead the functioning of the tourism clusters.
The Tourism and Hospitality Association of Guyana (THAG) is a not-for-profit association that serves and represents Guyana's tourism and hospitality sector. Membership is made up of every spectrum of tourism's private sector. The Guyana Tourism Authority (GTA) is a semi-autonomous governmental organisation responsible for developing and promoting sustainable tourism in Guyana through collaboration with sister agencies and the tourism private sector in order to maximise local socio-economic and conservation outcomes and improve the travellers' experience.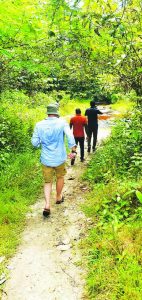 The Government is laying the groundwork for Guyana, which averaged 300,000 visitors before COVID-19 struck, to eventually reach 500,000 annual visitors by 2025. This was explained by Prime Minister, Brigadier (retired) Mark Phillips at the end of 2022.
The Guyana Tourism Authority (GTA) has announced a 96.9 per cent increase in visitor arrival in the country as of July 2022 when compared to the same period in 2021, pointing to a successful recovery post-COVID.
In keeping with the Government of Guyana's progressive approach to managing the COVID-19 pandemic, the country has since been fully reopened while maintaining all the necessary public health measures to ensure absolute safety. In its year-end report, the entity shared that this return to normalcy has had a significantly positive impact on the tourism sector.
As of July 2022, the total visitor arrival figure stood at 156,428. This reflects a 96.98 percent increase compared to the same period in 2021. The projected visitor arrivals figure for the entire 2022 is 291,241 compared to 2021's 158,347. This is above the global recovery rate of 65 percent, the GTA added. (G-12)