…as Region 4 Fair opens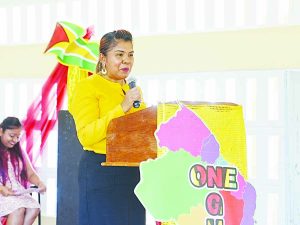 The Region Four (Demerara-Mahaica) Department of Education on Tuesday opened its Science, Technology, Engineering, Art and Mathematics (STEAM) Fair at Hope Secondary School, East Coast Demerara (ECD).
Deputy Chief Education Officer (Technical) Dr Ritesh Tularam at the opening ceremony delivered the feature address during which he stated the STEAM Fair, which is being hosted in each Education District, is a carefully integrated activity that is well positioned in the Ministry of Education's Strategic Plan.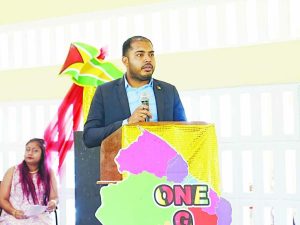 He said that at the events, persons will witness the hardworking, committed and dutiful students within the region, demonstrating their ingenious ideas and leadership potential represented in the many projects and solutions on display.
Dr Tularam further explained that Guyana is at the cusp of significant transformation and development in the many emerging and evolving sectors. He said that with the participation of the schools, networks, and partnerships can be developed among schools, teachers, and students to generate larger and new innovative, scientific, and creative approaches to providing modern solutions to modern problems.
Regional Chairman Daniel Seeram said that in partnership with the Education Ministry, the Regional Democratic Council has placed the improvement of education delivery and education infrastructure as priority areas.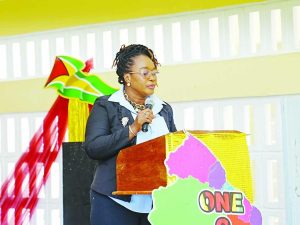 He said that STEAM is very crucial in solving many of the modern problems and challenges that exist. He said that by equipping students with the necessary education and resources, modern solutions can be developed.
Coordinator of the Region's Science Fair, Education Officer (Primary), Praniva Singh said that a total of 111 nursery, primary and secondary schools are participating in the event.
She explained that the nursery schools will participate in the mathematics and science village while the primary schools in the mathematics, science, craft and environmental science categories.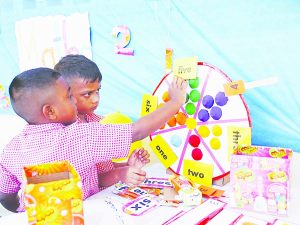 The lower secondary students (Grades Seven to Nine), will participate in the social and behavioural science, integrated science, agriculture science, environmental science, home economics, visual art, mathematics, and information technology categories.
She added that the upper secondary students (Grades Nine to 11) will participate in the same categories as lower secondary along with biology, chemistry, physics, and industrial technology.
According to Singh, based on entries received, 140 projects will be showcased at the STEAM Fair. She added that a competent panel of judges will be led by retired Head Teacher of LBI Secondary School, Nardeo Persaud.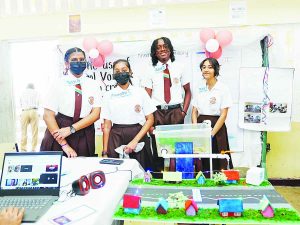 Education Officer within the Department of Education, Faith Gulliver during her remarks, posited that the Fair is an opportunity for students to showcase their innovative and creative ideas through projects created by them with the assistance of teachers to find solutions and solve problems that exist within their surroundings.
She said that the structure of the Fair will allow students to improve their communication skills which will lead to greater self-confidence. She urged students to use the opportunity to think about ways STEAM can improve their educational experience in the classroom. Joe-Gulliver encouraged teachers to work with their students to ensure that STEAM is mastered and that their problem-solving skills are harnessed and improved to be exhibited in the classroom.