A 27-year-old motorcyclist tragically lost his life in the wee hours of Saturday after he collided with a stray dog along Rupert Craig Highway in the vicinity of the Infectious Diseases Hospital.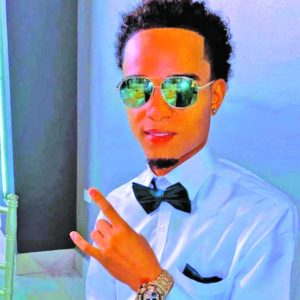 The dead man has been identified as Shamar Frank Wilson, a resident of Quamina Street, Georgetown, who was at the time driving motorcycle CM 1892.
Police stated that Wilson was travelling westbound along the highway when the dog suddenly ran across the road and into the path of his motorcyclist.
As a result, Wilson collided with the animal, thus causing him to lose control and crash onto the roadway.
Emergency services responded to the scene where they collected the injured motorcyclist and rushed him to the Georgetown Public Hospital Corporation where he was subsequently pronounced dead.
Wilson's body was taken to the Hospital's Mortuary awaiting a post-mortem.
The news of the heart-breaking accident has resonated deeply, with friends and family of Wilson taking to social media to express their grief and emphasise the fragile nature of life and the unpredictable risks present on our roads.
The man was described by those who knew him as a "good youth" who had a great life ahead of him.