The Miss Universe Guyana Pageant will be hosted this year after a five-year hiatus under new management. The pageant is set for September 1-2 under the patronage of Apply Global Productions LLC, independent producers under licence by the Miss Universe Organisation.
Guyana debuted at Miss Universe in 1956 and has only competed 22 times, never placing. US-based Talent Acquisition Leader and award-winning pageant director Teri Brown-Walker said she plans to change those stats and has developed what she calls the "Avengers Winning OPS Dream Team," to pull off Guyana's first-ever placement.
The dream team is comprised of four nationally ranked titleholders with various expertise, award-winning fashion and costume designer, interview, fitness, public speaking, and media coaches, all of whom are highly regarded in their fields and have produced multiple national winners.
Miss Guyana Universe 2023 winner will be set up for success with 1-on-1 coaching, a complete wardrobe of evening gowns, cocktail dresses, interview/media outfits, and other required attire to compete at the Miss Universe level. All contestants must be at least 18 years of age and under 28 years of age and be a citizen of Guyana.
The winner of the Miss Universe Guyana pageant will move on to compete at the Miss Universe international pageant in El Salvador (date not yet announced). Miss Universe is one of the most-watched pageants in the world with an estimated audience of over 500 million viewers in over 190 territories.
Teri, to date, has crowned over 75 queens, eight (8) national winners, one (1) international winner, and two (2) Best National State Costume winners. Her mission is to create a loving pageant culture where women feel safe, respected for their humanity, valued for their talent, and rewarded for their contributions.
"Pageantry is my Ministry; I Love this part of my life. Directing and working with contestants and titleholders has become my passion and one of the purposes that God has ordained for my life" Teri noted.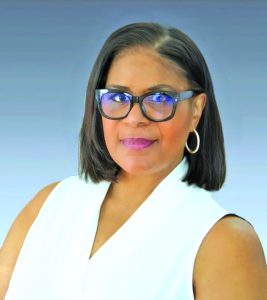 It was reported that after being mired in controversy following the crowning of Rafeiya Husain as the local representative to compete for the Miss Universe 2017 crown, Guyana was reportedly banned from participating in the international pageant for two years.
It was further reported that after complaints were filed which indicated that the Director of the Miss Universe organisation in Guyana ran an illegitimate competition, an investigation was launched by the pageant's head organisation.
Based on findings of results tampering, etc, Director Jyoti Hardat was allegedly fired and Guyana was given the ban. After Husain's crowning at York College Performing Arts Centre in New York, the 15 other delegates reported that the pageant was rigged, and Husain was hand-picked as the winner even though the crown was not rightfully hers.
The young women alleged mistreatment, sexual harassment, and disrespect by the organisation. Some took to social media and told tales of what occurred during their Miss Universe journey.