…2 other cops facing obstruction of justice charges
Police Lance Corporal Kristoff De Nobrega, who allegedly shot and killed 23-year-old Golden Grove, East Coast Demerara (ECD) resident Quindon Bacchus, will be charged for the capital offence of murder, Director of Public Prosecutions (DPP) Shalimar Ali-Hack, SC, said on Monday.
On Sunday, Chairman of the Police Complaints Authority (PCA), Justice (ret'd) William Ramlall recommended to the DPP that three Police ranks be charged after completing investigations into the fatal shooting which occurred on June 10 at Haslington, ECD.
He, however, noted that it was for the DPP to decide what charges to institute against them.
The DPP has also advised that two other cops be charged. They are Lance Corporal Thurston Simon and Sergeant Dameion McLennon.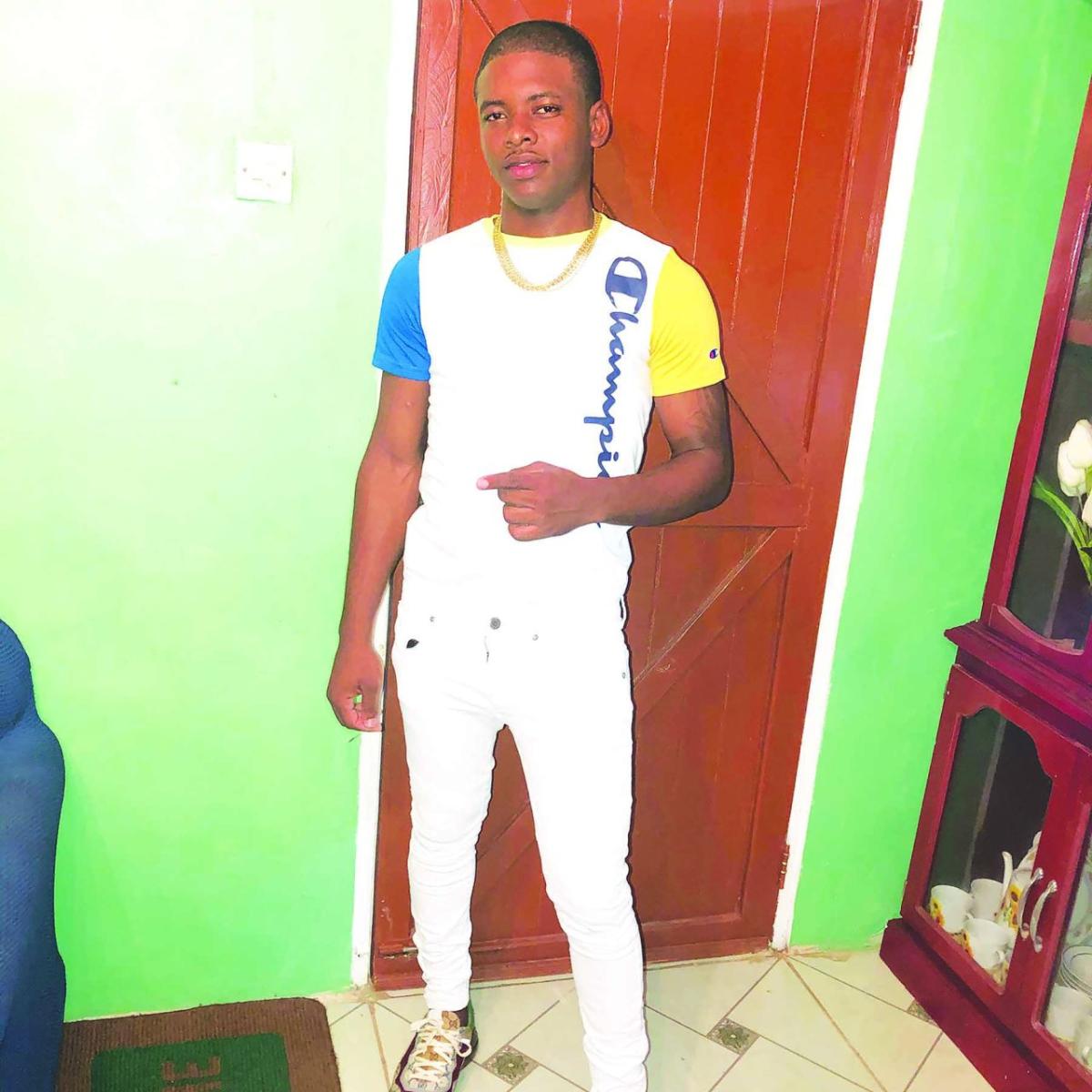 Meanwhile, both Lance Corporal Simon and Sergeant McLennon will each face a charge for attempt to obstruct the course of justice, contrary to Section 330 of the Criminal Law (Offences) Act. Lance Corporal Simon is facing an additional charge for conduct prejudicial to good order and discipline, contrary to Section 4(z) of the Police (Discipline) Act.
Lance Corporal De Nobrega remains under open arrest at the Tactical Services Unit (TSU) Headquarters, Eve Leary, Georgetown.
The policemen will be arraigned before a Magistrate this week.
Bacchus, a father of one, was allegedly shot six times about his body following an encounter with Police ranks. It was reported that on June 10, ranks were conducting an intelligence-led operation in the Haslington New Scheme, ECD, after receiving some information earlier in the day.
While there, the ranks contacted a 22-year-old construction worker, who provided them with certain information. As a result, the ranks went to Bacchus's home, where he was seen with a firearm in his possession. He had reportedly intended to sell the gun to Lance Corporal De Nobrega. The plainclothes rank, who was armed, made arrangements to purchase the firearm from Bacchus, who left and returned with the firearm.
In the process of handing over the firearm to the rank, an alarm was raised, resulting in Bacchus running in a southern direction and discharging a round in the rank's direction. Police Headquarters said that the rank drew his service pistol and returned fire.
Police said Bacchus then ran further south and jumped into a yard, and the rank gave chase. While the rank was near Bacchus, the man allegedly discharged several other rounds towards the rank, and the rank took cover and returned fire, hitting the now deceased man about his body.
Bacchus reportedly fell to the ground, along with the firearm, which was later identified as a .380 pistol with a magazine that still had one round. He was picked up in a conscious state and escorted to the Georgetown Public Hospital, where he died while receiving treatment.
Violent protest
The recommendation for charges comes days after a violent protest erupted at several ECD villages. The protest led to several vendors at the Mon Repos Market being robbed while their stalls were vandalised and goods looted. Some of the protesters who were armed with cutlasses, knives, iron bars, and other handy weapons, destroyed vendors' goods, burnt stalls and vehicles, shattered windscreens of vehicles, and even terrorised vendors.
The vendors were compensated by the Government.
Threats were also made against President Dr Irfaan Ali's life which led to the arrest of a 35-year-old man of Golden Grove, ECD, Marvin Richmond, known as "Wakie", a psychiatric patient.
Following the protest, 16 men were arrested and charged with the offence of riotous behaviour.
During a visit to the Golden Grove community where he took part in a memorial service for Bacchus, Prime Minister Mark Phillips had called for the healing to start and had further assured the family that justice would be served. (G1)