Guyanese Badminton sensation, the 20-year-old Narayan Ramdhani, continues to show why he is the best Guyana has to offer in the badminton arena, after advancing to the semifinal rounds in his first National competition in Canada.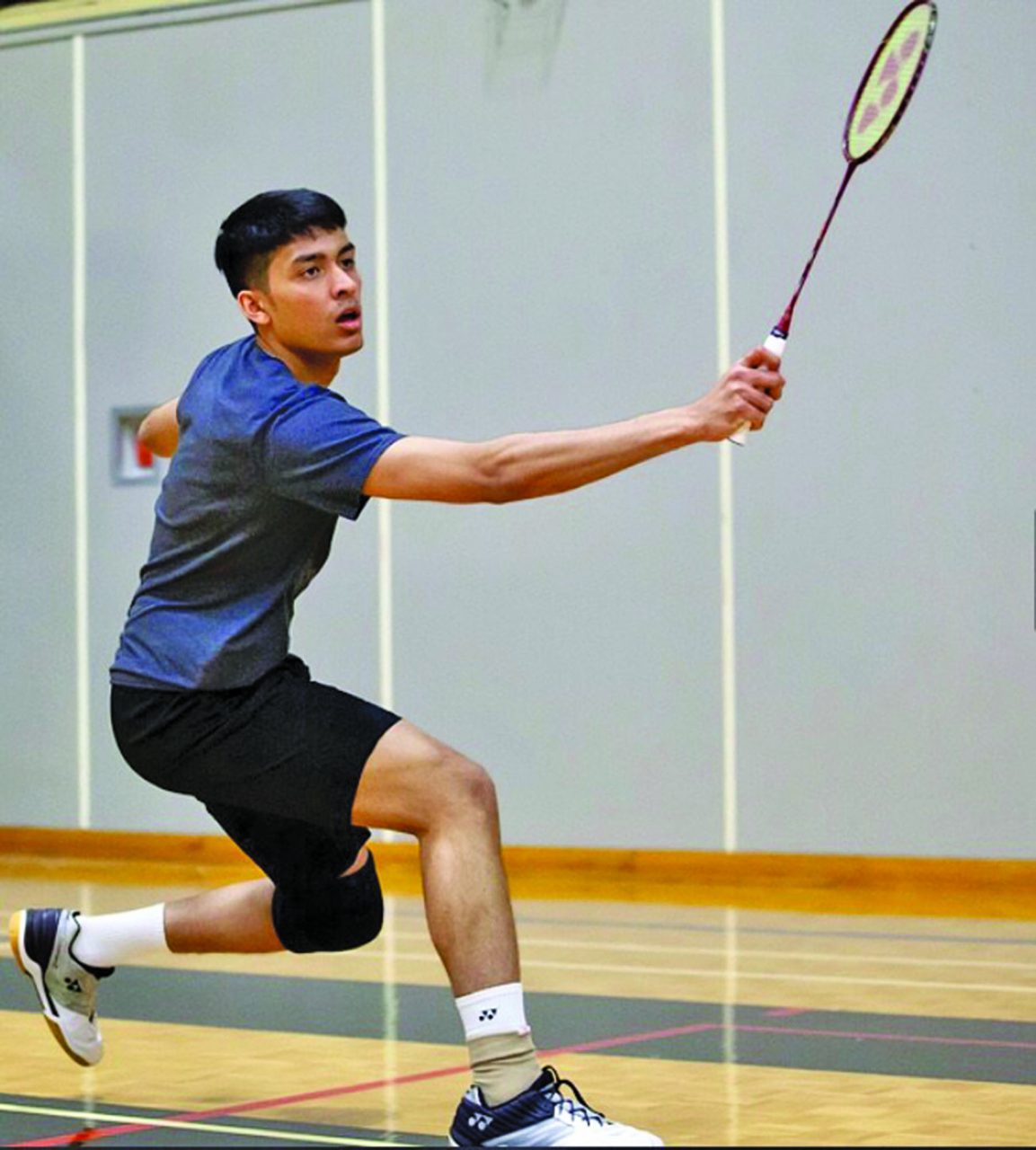 Competing in what is considered the top PanAm Badminton country, the Guyanese badminton champion represented the Kings University Eagles Badminton Team & Alberta ACAC (Alberta Colleges Athletic Conference) at the 2019 CCAA National Badminton Championships (Canadian Collegiate Athletic Association) in Dalhousie Agricultural Campus in Nova Scotia, Canada from March 6-9, 2019.
The Championship saw the top colleges/universities' badminton players in Canada battle for national supremacy. Narayan made Alberta and Guyana proud, as he was the top singles player representing them at the championship when he won the ACAC Championship last month.
The group play-off comprises the six top badminton singles players competing again each other, with the top four advancing to the semi-finals and medal rounds.
In his first game of the championships, Ramdhani made light work of Holland College's Jonah Wilson in two straight sets, winning 21-8, 21-6. His second match was a bit of a challenge, with Ramnish Kumar of Humber College putting up a fight in the second set. However, the Guyanese came back well in the third set to take the win 16-21, 21-16, 11-21.
Narayan's only loss came to Nicholas Pittman in a three-set thriller. Pittman took the first with 13-21, but Narayan replied with a win in the second set, 21-12. However, Pittman overpowered the Guyanese in the third set 14-21.
On his second day, Ramdhani defeated Jaryd Morrissey of Mount Allison University in three sets, 21-16, 17-21, 21-13.
Having entered the semifinal rounds, the Guyanese is well on his way to medalling in the National tournament, after residing in Canada for just 7 and a half months.