Tributes and condolence messages have been pouring in following the passing of former Attorney General Bernard De Santos on Friday evening.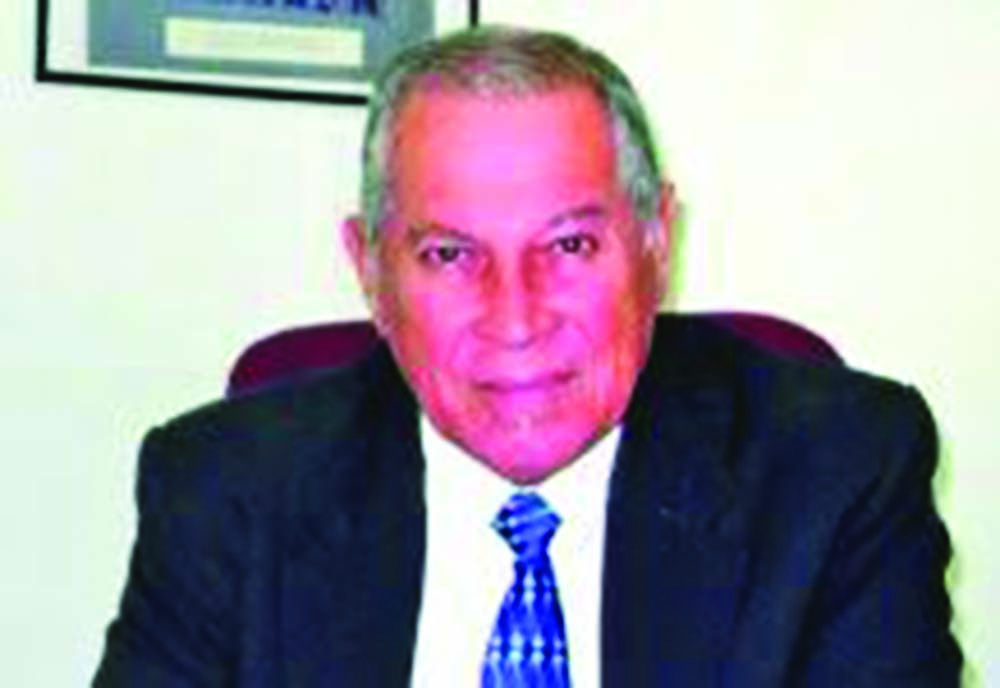 De Santos was 80 at the time of his passing. He was appointed Attorney General and Legal Affairs Minister under the People's Progressive Party/Civic (PPP/C) Administration following the October 5, 1992 elections.
After serving in those positions for five years, Senior Counsel De Santos returned to his illustrious private practice.
On Saturday, President David Granger, in a brief statement, extended condolences at the passing of De Santos. He was joined by former President and Opposition Leader Bharrat Jagdeo, who on behalf of the PPP/C, also offered his heartfelt sympathy to the family, relatives, and friends of the former AG.
Meanwhile, PPP Executive Member Anil Nandlall, also a former Attorney General, took to his social media page to express his sadness at the passing of De Santos.
"I awoke this morning to the tragic news that Bernard Celestino De Santos, SC, has departed this world. That we have lost a towering giant, who has distinguished himself at both the criminal and civil bar over the last 40 years, is to merely state a truism. Like every one of those of his pre-eminent ilk, his was a style unique to him and carefully chiselled to coincide with his effervescent personality: it was an admixture of intellect, charm, elegance and smooth but emphatic aggression when necessary," Nandlall stated.
According to Nandlall, "Only a few weeks ago, he gifted me a red tie which he insisted that I wear when Parliament resumes. I certainly am privileged to have known such a giant and will surely miss him. Rest in peace, Celestino!!"
In addition, Attorney-at-Law Sanjeev Datadin also hailed De Santos in a post on his Facebook page.
"…the world stands still for you. A legend in your own time; there was no better "storyteller" in the legal profession. Thank you for showing me the ropes of the profession when I started and for starting me on the path which I am on today. Say it ain't so, Gringo. I can't believe you have gone home… RIP Gringo…" Datadin said.
Meanwhile, the Bar Council of the Guyana Bar Association in a statement said the legal fraternity is mourning the loss of one of its stalwarts.
"Mr De Santos was one of the leading Senior Counsels in the country and, while he was an experienced and knowledgeable lawyer in every field of practice, his specialty was in the field of criminal law, and more especially in jury trials of the most serious offences. He was also an expert at cross-examination and could often be seen in the courtroom skilfully and patiently breaking down the evidence of witnesses opposing his clients' cases," the statement outlined.
According to the Bar Council, De Santos was also a gifted raconteur and was frequently at the centre of a group of lawyers on the courthouse corridors, as he regaled them with stories of cases and judges from days gone by.
"He was kind and patient with younger lawyers and he mentored many junior lawyers who were new to intricacies of the profession. Mr De Santos's passing leaves a vacuum in the profession and he will be sorely missed. The Bar Council extends its deepest condolences to the family of Mr Bernard De Santos," the missive stated.