After a brief appearance by lawyers involved in the Red House lease challenge at the High Court on Wednesday, the case was adjourned.
The matter is now set for March 15 where a ruling on a preliminary application will be determined after which the court will hear arguments on whether or not the court has jurisdiction over the case. The challenge is being heard before recently appointed acting Chancellor of the Judiciary, Yonnette Cummings-Edwards, who had begun presiding over the matter when she was in the post of acting Chief Justice.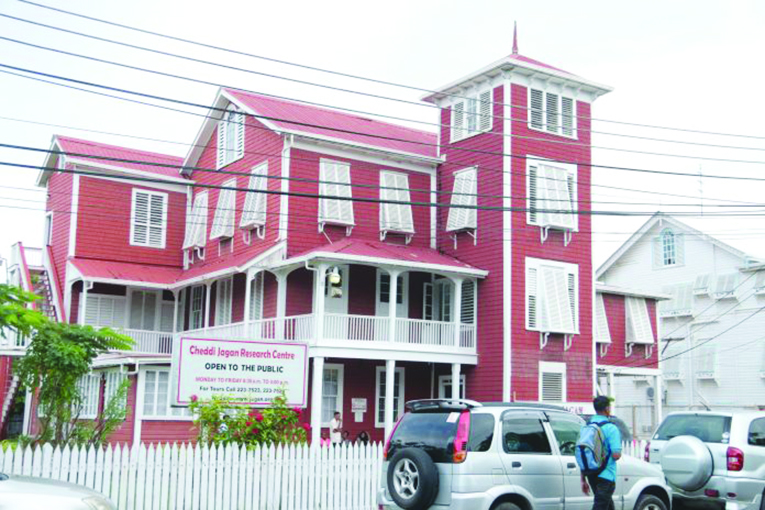 Attorney General (AG) Basil Williams is representing Government while his predecessor Anil Nandlall is representing the Cheddi Jagan Research Centre Inc, which is challenging the State's decision to revoke the Red House lease. In February, AG Williams presented arguments, which supported his claim that the court has no jurisdiction over the case since the lease was revoked by President David Granger. Williams had noted that no civil action could be brought against the Head of State if he executes the functions of his office, under Article 182 of the Constitution.
However, Attorney Nandlall, among his many disputations of the Minister's arguments had noted that the Minister's contentions were without merit, deeply flawed and frivolous.
Nevertheless, Williams had also expressed that the Red House lease is invalid and therefore could not be pleaded in any court of justice, further arguing that the case should be thrown out because the applicants failed to make full and frank disclosures before the court.
But Nandlall in refuting the AG's contentions, noting that the Minister's arguments were premature at that stage. Nandlall had also accused the AG of pressuring the Chief Justice by signifying on several occasions that the President has a special interest in the Red House proceedings.
"The Attorney General continues to use the name of the President in his presentation to the court in a manner that is clearly intended to place pressure on the Judge. He said to the Judge on more than two occasions, that the President is anxiously awaiting a determination of this case because the President wants to house the National Trust in that building," the former Legal Affairs Minister had explained.
Last year President David Granger gave the occupants of the CJRC 48 hours to clear the premises. In response, Opposition Leader Bharrat Jagdeo had labelled the President's decision as "unconscionable and vindictive".