When the action continued in the 2016-17 Guyana Cricket Board/ Demerara Mutual Life Assurance Society/ Ministry Of Education/ National Secondary Schools' Cricket League/ Combined School Phase, West Coast Demerara, got the better of West Bank Demerara in a low scoring encounter at the Meten-Meer-Zorg ground, West Coast Demerara.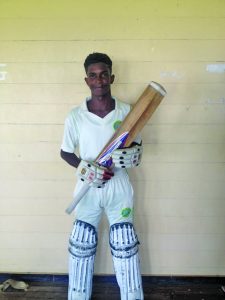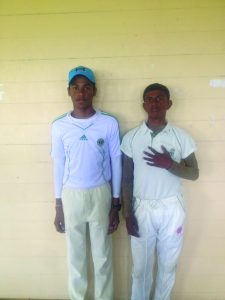 Batting first, West Bank Demerara made a paltry 83 all out, in 28 of their allotted 50 overs. Aaron Seepersaud was the only batsman to show any resistance with 18. Bowling for West Coast Demerara, Ajita Persaud 4 for 13 from 6 overs and Andrew Seepersaud 3 for 15 from 6 overs.
In reply, West Coast Demerara Combine reached their target with 7 wickets to spare, ending on 84 for 3 in just 21.3 overs. Kevin Christian made 41 not out. Aaron Seepersaud took 2 for 21 off 6 overs.
The West Demerara Combine will now meet, Upper Demerara-East Bank Combine on Monday March 20, at the Meten-Meer-Zorg Ground. However, Upper Demerara-Highway will first play East Bank Demerara today at the Bayroc ground in Linden before selecting the Upper Demerara-East Bank combine team.