A driver attached to the Region 10 (Upper Demerara-Berbice) Regional Democratic Council (RDC) was seriously injured in an accident on Wednesday after the vehicle he was travelling in careened off the Ituni-Kwakwani trail.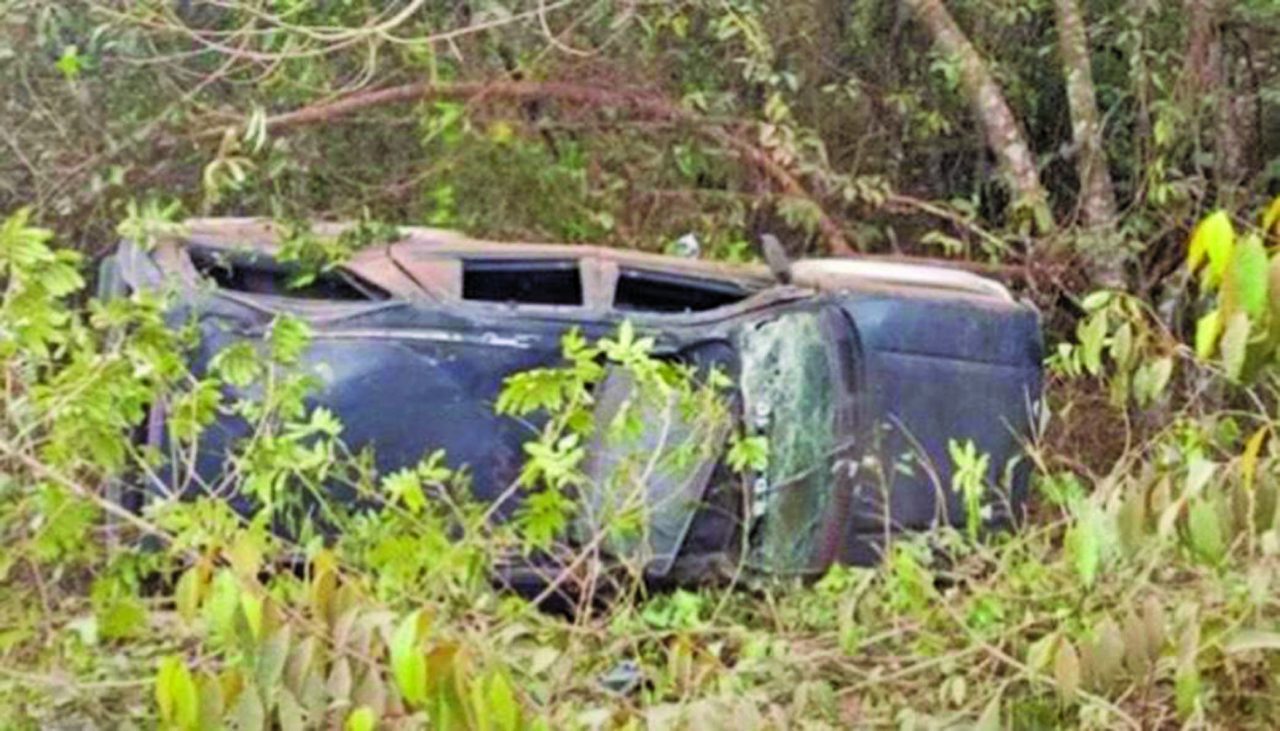 Injured is 44-year-old Travis Mingo of Lot 163 D Wismar Housing Scheme, Linden. He has since been admitted to the Linden Hospital Complex (LHC). According to information received, at about 10:35h, Mingo was heading North to Kwakwani in a vehicle bearing registration number PNN 1756 when a log truck, which was heading South, ventured into his lane. This reportedly caused him to lose control of his vehicle which careened off the road in the vicinity of the Aroaima junction.
A logger, who was passing at the time and noticed the vehicle reported the incident to the Ituni Police Station. Mingo was taken to the Ituni Health Centre and later transported to the LHC.
Police have since said attempts to locate the log truck allegedly involved in the accident proved futile.