The Social Protection Ministry's Sexual and Domestic Violence Unit on Wednesday facilitated a sensitisation exercise on sexual and domestic violence in the Kuru Kururu, Soesdyke-Linden Highway community.
Probation and Social Service Officer with responsible for the East Bank Demerara District, Milton Smith, said the focus for the outreach is to provide guidance to parents and children since communication is vital within the home in order to put an end to the societal scourge.
"The Childcare and Protection Agency, under the laws of Guyana, has the authority to look after the welfare and the wellbeing of children to ensure that they reach their full potential and become free from any abusive situation and become functional individuals in society. We focus on everyone receiving the same privilege to become whatever they want to," Smith is quoted by the Department of Public Information (DPI) as saying.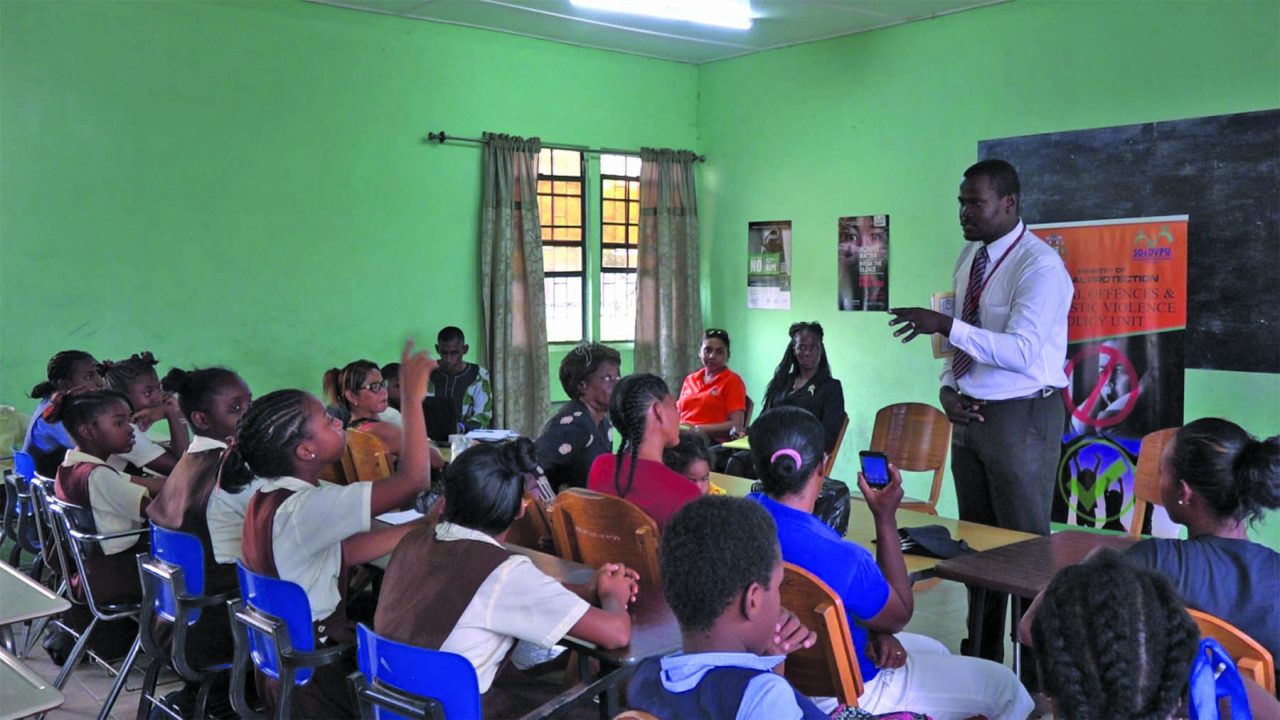 He emphasised that domestic violence affects children the most, which make them more vulnerable to abuse. Smith further stated that one of the Agency's mandate is to ensure that children understand their rights. He called on parents to take a more hands-on approach when raising their children.
"Every child has a right to an identity, they deserve care and attention. It is important that parents understand the vital role they play in the protection of their children's mental, emotional and physical growth. It is important that every household takes a stand to end domestic violence because it becomes a cycle of normalcy if our children are exposed to domestic violence without counselling," Smith said.
According to the DPI report, the interactive session, which involved school children and adults of the Kuru Kururu community, also provided the opportunity for one-on-one sessions with the Probation and Social Services Officers. Reports of sexual abuse were also made and reported to the relevant authorities.
The issue of Trafficking in Persons was also discussed and Smith highlighted some of the troubling factors such as manual labour, sexual and physical abuse, deprivation of legal documents and even death victim's experience.
"We cannot only touch on one or two societal issues but it is important that everyone understands what is Trafficking In Persons and understands what really happens to victims, we want the residents of Kuru Kururu to get a clear picture of the danger their children can be exposed to if a safe environment is not created for them," Smith underscored.
Other issues raised at the workshop were teenage pregnancy, child labour and school dropouts.