2018 Annual Report
– despite challenging external environment
Republic Bank Guyana Limited (RBL) has revealed that its profit before taxation for the year 2018 was a staggering $4.664 billion, and it net income for that same year was a whopping $3.134 billion. This is an increase of 14.4 per cent over the $2.738 billion the bank had earned in 2017.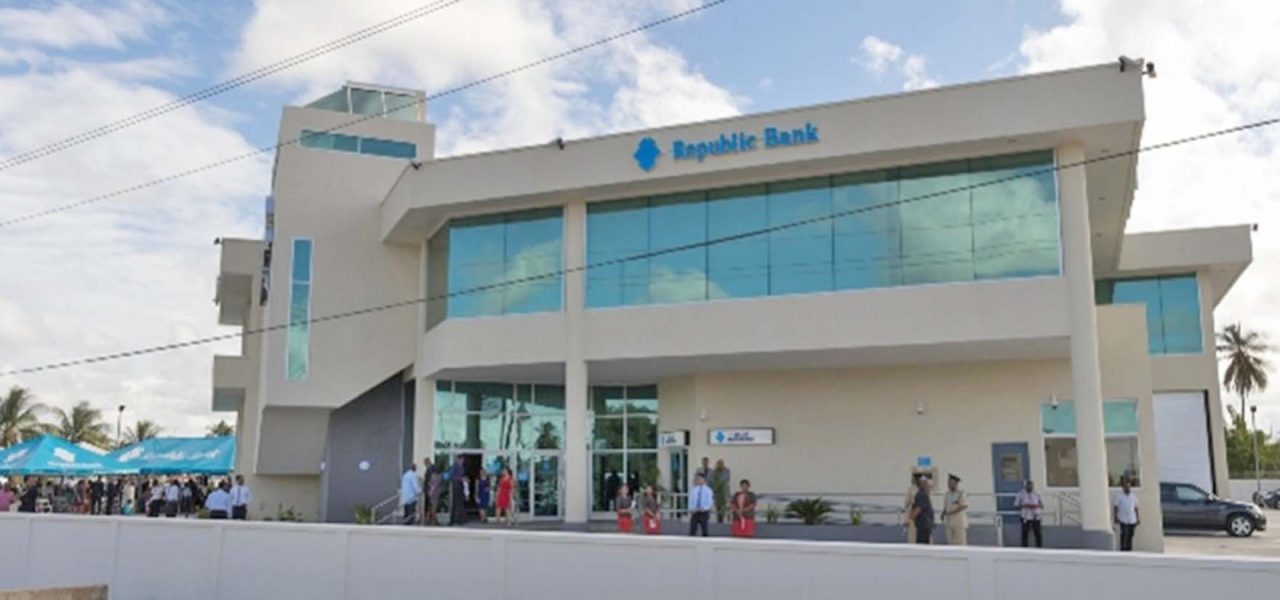 This achievement came even as the bank navigated what it termed a "challenging external environment" that resulted in various amounts of money disappearing from the accounts of many customers.
In his Director's Report, Managing Director of Republic Bank Guyana Limited, Richard Sammy, said normal banking operations accounted for $2.951 billion. He attributed these increased earnings to the sale of the bank's fixed assets.
"Against a challenging external environment, the bank focused on improving its operational efficiency by aggressively managing costs, restructuring workflow processes, and reviewing systems and procedures," Sammy reported.
"A key project, which commenced in 2018 and will be completed in 2019, is the information Technology Consolidation initiative that will harmonise the bank's IT platforms with other members within the Republic Group, ultimately advancing our technology and improving our product and service offerings to our customers," the Managing Director noted.
Of recent, Republic Bank has had to contend with customers complaining of millions of dollars going missing from their accounts. Some customers even took to social media to call the Bank out over the discrepancies.
Last month, RBL publicly confirmed that the monies were indeed missing, after previously denying knowledge of the reports. After several customers had reached out to Guyana Times about their missing money, a call to the Bank by this publication was met with denial by one of its managers.
One customer related to this newspaper that he had visited the Republic Bank Automated Teller Machine (ATM) at Vreed-en-Hoop, West Coast Demerara to do a transaction, but he received a notice saying there were insufficient funds to honour the requested amount.
He said this prompted him to conduct a balance inquiry, and to his astonishment, his account only had $9000. The customer said he was left speechless, since he was aware that his account had over $140,000.
The customer noted that he went to the bank and made a report, and was given a dispute form to fill out. He said he was advised by the teller that the investigation process for such a claim takes between 60 to 90 days.
According to the customer, he was also informed that the matter has to be investigated by the bank's Trinidad branch.
The customer had expressed dissatisfaction with the response from the bank, adding that when he enquired about reimbursement, he was not given positive feedback.
Meanwhile, another customer said that he, too, was left shocked when he realised that $2 million had gone missing from his account. He said an inquiry revealed that money was deducted from his account to pay for several online purchases.
Another customer revealed that she had gone to the ATM and found that $60,000 was missing from her account, and she went right away to the bank. She said she also was given a dispute form to fill out.
The young lady criticised the bank for not being honest with its customers about the hacking incident.
It is understood that several of these customers have since had their monies returned to them, with the bank implementing improved security features for online transactions involving the international Visa card.