Foiled bank robbery
… 2 Policemen, others remanded
Two Republic Bank employees along with two Policemen and three others who attempted to carry out a daring robbery on the facility were on Friday slapped with several charges including attempted robbery and illegal possession of a firearm with matching ammunition.
Those charged are former Republic Bank employees, Jamal Haynes and Shawn Grimond; along with Keron Saunders; Police Constables Anfami Blackman and Gladstone George who all stood before Chief Magistrate Ann McLennan at the Georgetown Magistrates' Courts.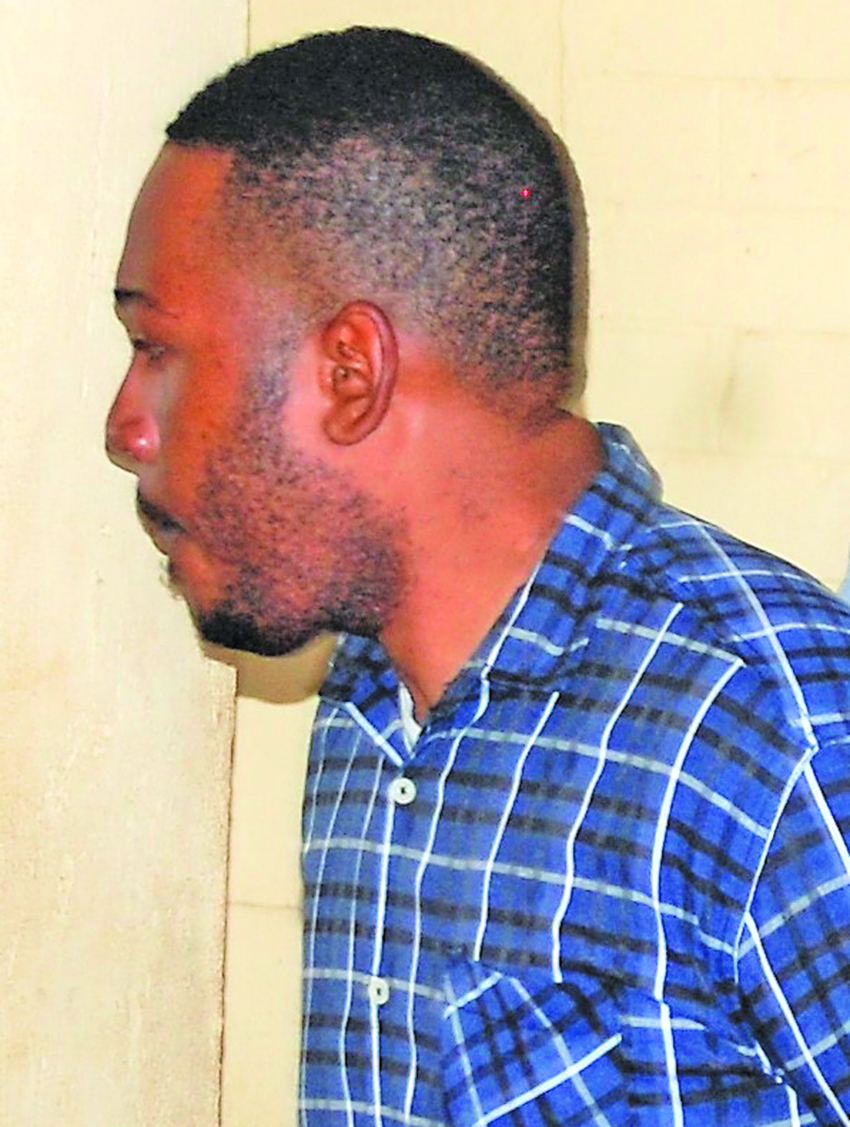 Haynes, who was also shot during the robbery, had six charges brought against him to which he admitted to four.
He admitted to being in possession of a 9mm pistol along with matching ammunition for which he was sentenced to four years and fined $90,000 for each.
His sentence for these offences will run concurrently.
Haynes further admitted to holding Tendulkar Singh hostage on July 4 at Republic Bank, Water Street, Georgetown and was fined $100,000 or a default of six months imprisonment.
The accused also admitted to attempting to rob the said bank, for which he was jointly charged along with Saunders, Blackman, George and Grimond. For this offence he was jailed for two years. However this sentence will run consecutively to the other sentences, and as such, he will spend a total of six years in prison.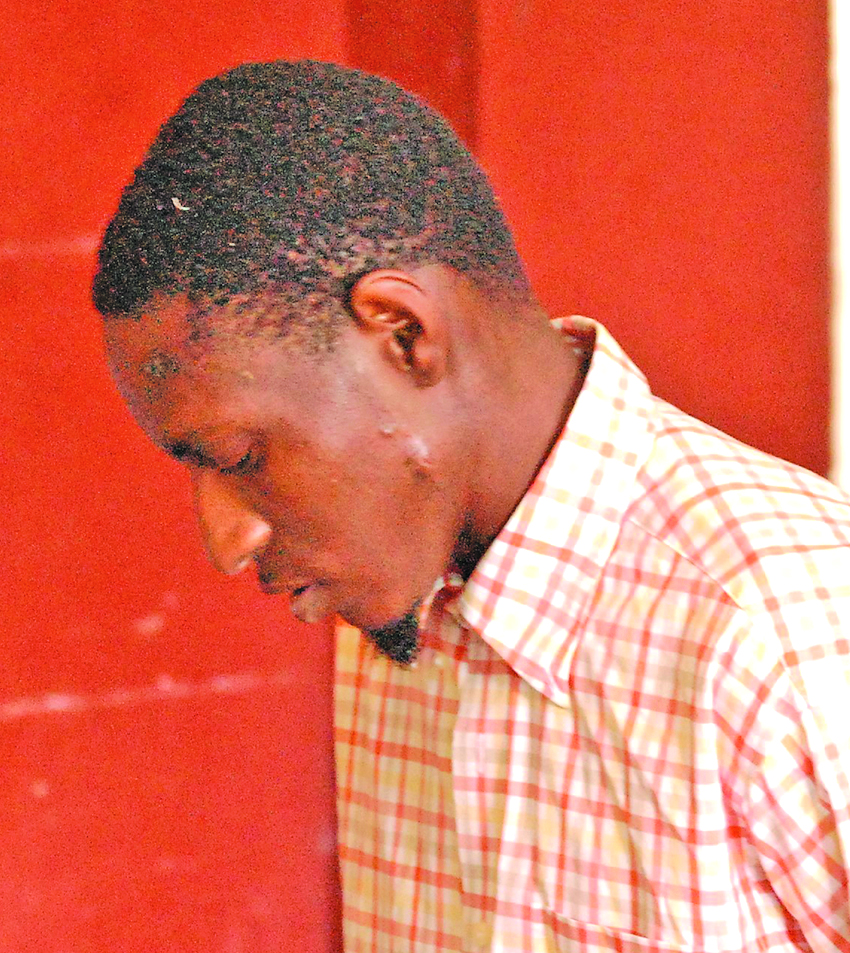 Haynes denied the final two charges brought against him, that of discharging a loaded firearm and of robbery which includes the hijacking of a motorcar.
That robbery charge alleged that he on July 3, at Sparendaam, East Cost Demerara, while being in the company of others robbed Ryan Anthony Mayers of a car valued at $2.9 million, a cellphone and $19,000. He was remanded to prison on that offence and is to return to the Sparendaam Magistrates' Courts on August 10 for that matter.
During the attempted robbery, Elton Wray, an agronomist, was shot dead by Police.
On Friday his cousin, Keron Saunders, had two additional charges read to him – the first charge detailed that on July 4 at Water Street, he had in his possession ten 9MM rounds of ammunition without being a holder of an ammunition licence and also on the same day at the same location, he was found to be in possession of one Taurus pistol without being the holder of a firearm licence.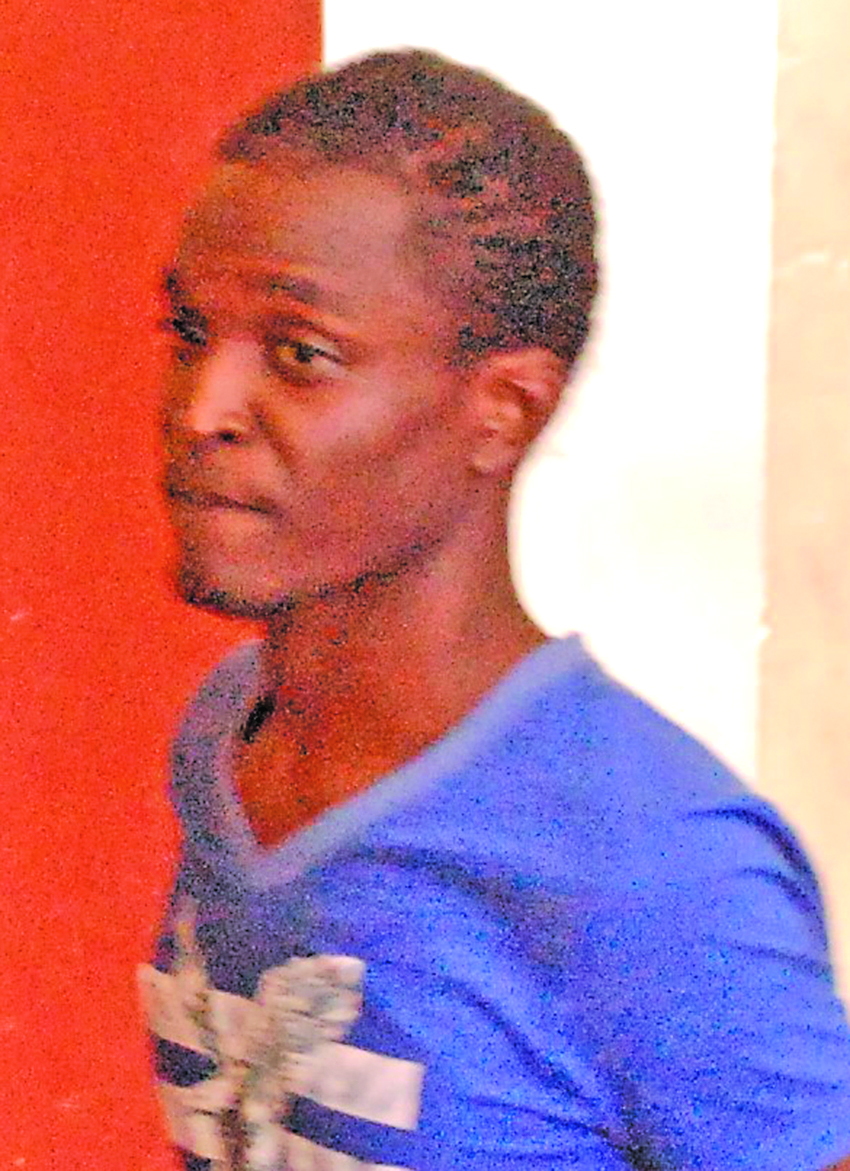 Meanwhile, when given a chance to speak, Haynes, the bank employee explained that he was not the mastermind and was unaware that Wray, who was killed during the shootout, was planning to rob the bank.
He revealed that he was told that they were going to rob someone who was going to be making a large deposit but it was only until they arrived at the financial institution that he realised that they were going to rob the bank.
He explained that on the morning of the incident, the guns were given to them by Police Constable Blackman, who was wearing a disguise and who subsequently transported them to the scene.
Haynes further stated that after the robbery did not go as planned, he surrendered and yelled to the Police "I am a staff, do not shoot" but took his colleague hostage as Police Officers and security continued to shoot at him.
He added that he was able to evade Police for a short while and made his way to the Arcade, Water Street, Georgetown but was however apprehended.
Haynes told the court that the gun that was in his possession was given to him by Wray but had no bullets and as such he did not use it.
However, contrary to Haynes claims, it was reported by Police that Haynes and Grimond, knew that businesses would have deposited substantial amounts of cash into the chutes during night deposits.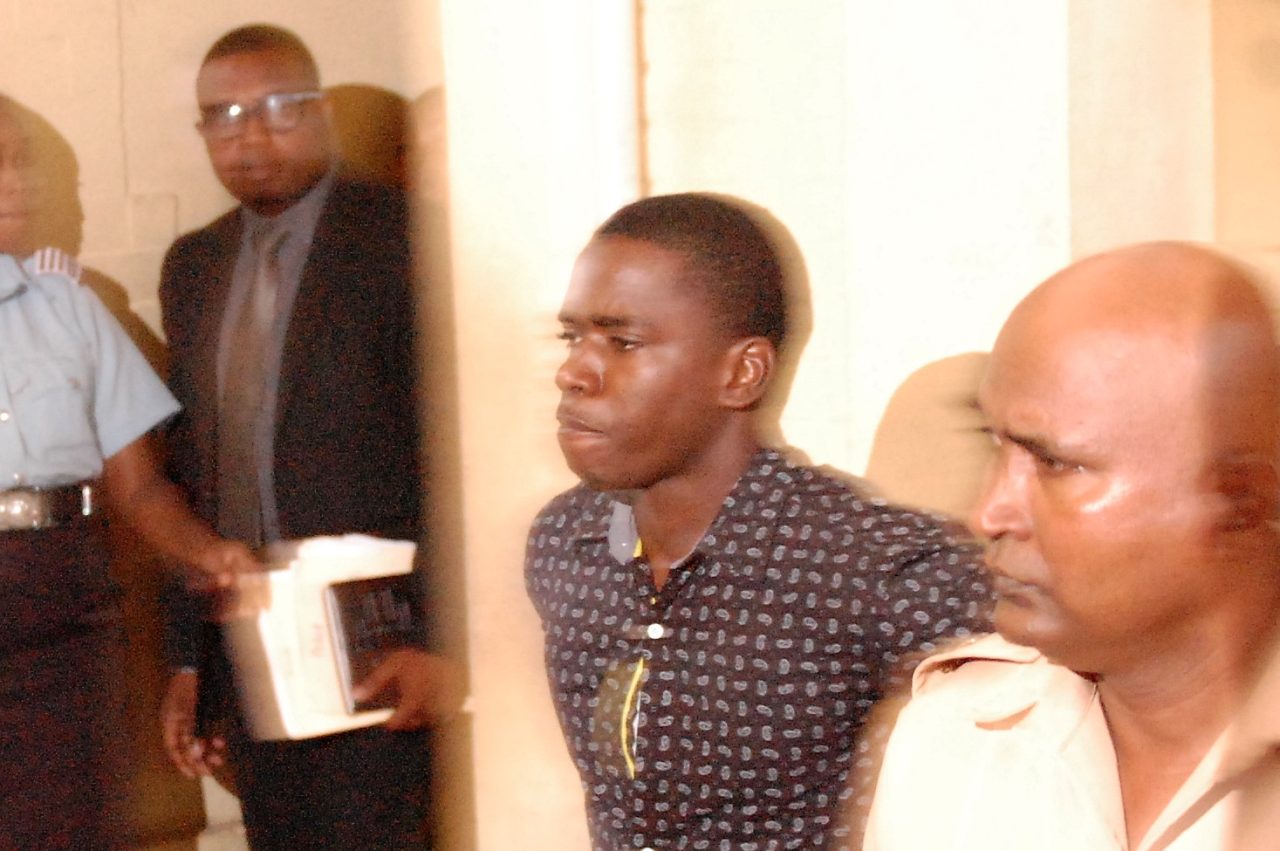 As such, the plan was hatched for the robbers to grab that money which would have been emptied into a canister by a female employee.
However, things went awry when the trio broke into the bank on the morning in question, without knowing that they had received a text message from Grimond who was already at work informing them to hold off since the employee who was supposed to open the canister was not at work.
At around 07:30h on July 4, Police received a report of a robbery on RBL and responded promptly. The bandits engaged the officers in a shootout which resulted in the death of 23-year-old Wray.
Haynes was also shot as he attempted to evade the lawmen. Saunders subsequently surrendered and was taken into Police custody.
The others were all implicated in the robbery by Haynes and were later arrested by members of the Major Crime Unit.