The 10 cricket teams of Guyana's leading youth and sports organisation, the Rose Hall Town Youth & Sports Club (RHTY&SC), from December 10 to 24, 2018, will be hosting the Club's 28th Annual Christmas Charity Programmes.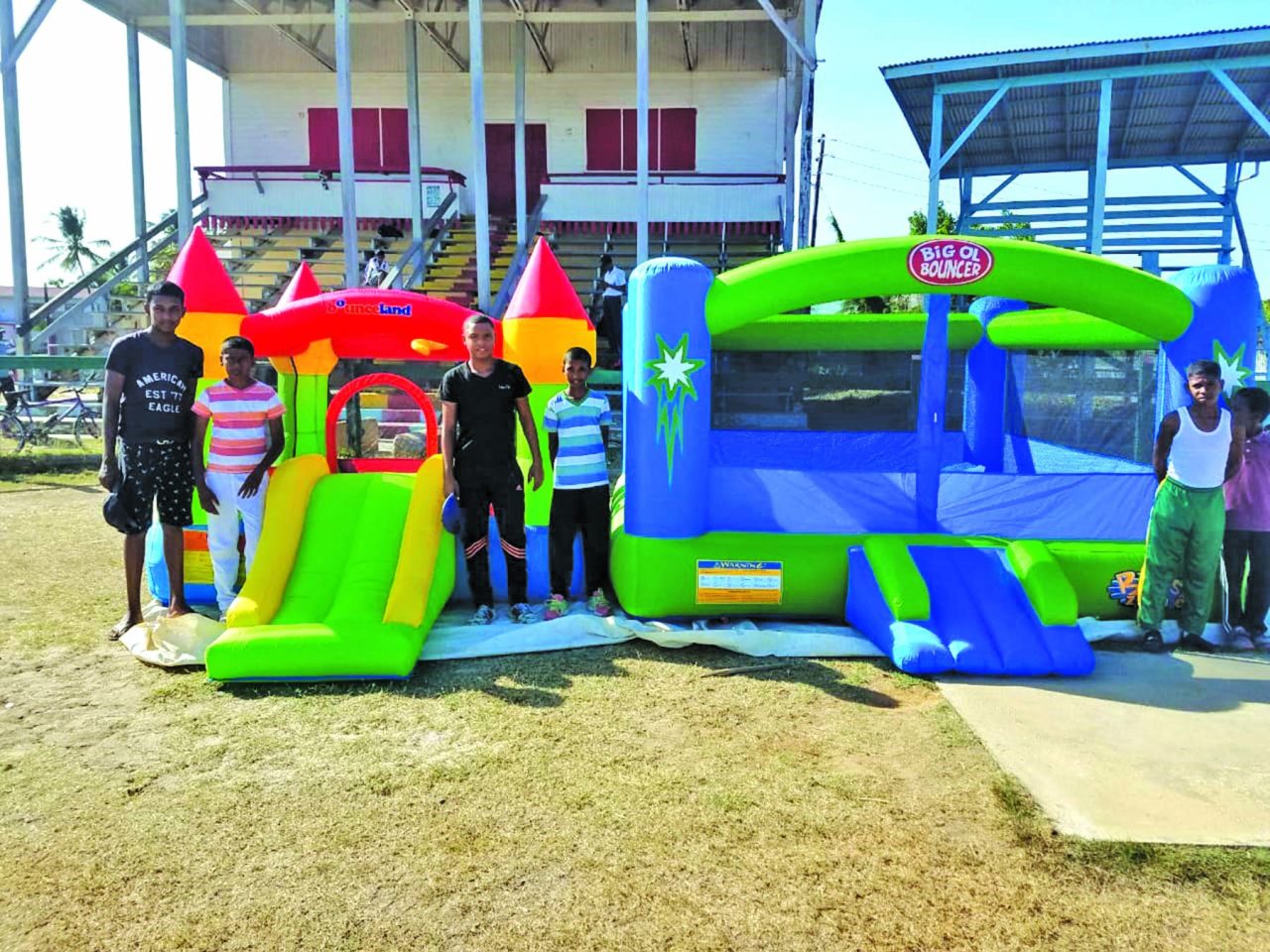 The teams will also be hosting the fourth edition of the very popular Berbice Christmas Village. The 10 teams – King Solomon Logistics Under-12, Poonai Pharmacy Under-13, Farfan & Mendes Under-15, Bakewell Under-17 and Second Division, Pepsi Under-19 and Intermediate, Metro Females, Gizmos & Gadgets Under-21 and First Division – would be working under the supervision of RHTY&SC Secretary/Chief Executive Officer Hilbert Foster and his deputy, Simon Naidu.
The teams would be preparing hundreds of food hampers for distribution to less fortunate families while over 3000 toys would also be distributed out to children across Berbice. A children's party would also be held in the compound of the Rose Hall Town Primary School while the Club would also be assisting families with clothing and educational materials. Special emphasis would also be placed on serving breakfast to hundreds of pensioners as they wait to collect their monthly Old Age Pension at several Post Offices in the Lower Corentyne area.
The teams, from December 21-24, 2018 will be hosting the fourth Annual Christmas Village. The entire compound of the Rose Hall Town Primary School would be transformed into a dreamland of wonders with thousands of fairy lights and dozens of inflatable Christmas characters. The Village would also feature a 20-foot Christmas tree, Santa and his sleigh, the Christmas Star, the Nativity Scene, plyboard cut-out Characters, Christmas Home, a horror house, Games Corner, two trampolines, two bouncy castles, swings and slides among other attractions.
RHTY&SC's longstanding Secretary/CEO stated that everything was falling into place despite a late start owing to the busy cricket season in Berbice for 2018 and his own busy schedule as President of the Berbice Cricket Board. The main objective of the Christmas Village is to promote the true tradition of the festive season; to provide a safe environment for children away from alcohol, vulgar music and violence, and to promote social cohesion. Patron of the Club, President David Granger has donated $200,000 towards the Programme while Bakewell, Guyana National Newspapers Limited, and Power Producers & Distributors Inc have all made major financial contributions toward the two Programmes. The Club Teams have also received donation of an outdoor 15-foot Camp House, inflatable Christmas characters and two bouncy castles from seven overseas-based Berbicians. They include Lindon Lewis, Lucille George, Sarah Chinsammy, Ravi Singh and Donna Charran. The National Milling Co Ltd and its Managing Director, Bert Sukhai are also on board and would be sponsoring the cost of a new Nativity scene.
The RHTY&SC, MS, and its 10 cricket teams would like to express gratitude to all of its donors and would like to invite all children and their parents to visit the Christmas Village from December 21, 2018.
Foster assured that the cricketers would make sure that it would be a once-in-a-lifetime experience. Among the cricketers that would be part of the 2018 Programmes are Kevin Sinclair, Kevlon Anderson, Jonathan Rampersaud, Clinton Pestano, Shawn Pereira, Eon Hooper, Mahendra Gopilall, Shemaine Campbelle, Erva Giddings, and Chanderpaul Govindan.