Sacked Deputy Chief Elections Officer (DCEO), Roxanne Myers has launched a defamation lawsuit against Deputy Speaker of the National Assembly, Lenox Shuman, his Liberty and Justice Party (LJP) and Guyana Times newspaper.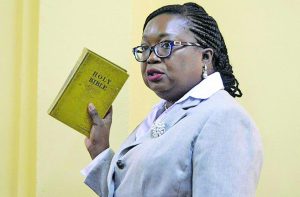 The latter three are "Hereinafter referred to as the defendants".
Myers, through her lawyer, Eusi Anderson, is seeking $70 million over an article titled: "Jimmy James no longer will serve in the capacity as LJP representative", authored by Shuman/LJP and published in Guyana Times on January 22, 2021.
It is Myers's contention that certain defamatory words were published about her in a letter to the editor which was published in the newspaper's print and online formats.
According to Myers, the letter portrayed her as one who acted ultra vires in her then capacity as DCEO as it pertains to the March 2020 National Elections.
In the article, Myers said, she is accused of not acting on a request made by the LJP for the replacement of a candidate representing the political party on the Regional Democratic Council (RDC).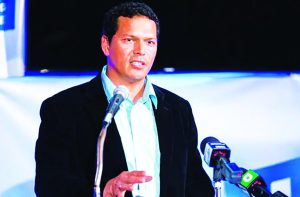 The former election official argued that the allegations made against her mandated that a mind not intent on malice afford her some manner of due process to hear and confront the allegations against her and be invited to make a comment.
Further, she contended that the words published about her were untrue, malicious, penned in undiluted falsehood, and have caused substantial hurt and diminished her image in the eyes of and minds of the Guyanese public.
By the publication, she said that her reputation has been seriously injured and that she has been subject to ridicule.
Apart from damages, Myers is asking the High Court to grant a permanent injunction restraining the defendants whether by their servants and/or agents from further publishing or causing to be published by any means whatsoever the words complained of in the article.
In August 2021, Keith Lowenfield, Myers and Clairmont Mingo were terminated from their posts as Chief Elections Officer (CEO), DCEO and Region Four (Demerara-Mahaica) Returning Officer, respectively.
The decision was taken after GECOM Commissioners met to discuss the future of the trio following their alleged involvement in the attempt to rig the March 2020 General and Regional Elections in favour of the then caretaker APNU/AFC Government.
The former GECOM employees and some members of the APNU/AFC coalition are currently facing several electoral fraud charges, including for misconduct in public office, conspiracy to defraud and forgery at the Georgetown Magistrates' Courts. They are out on bail.