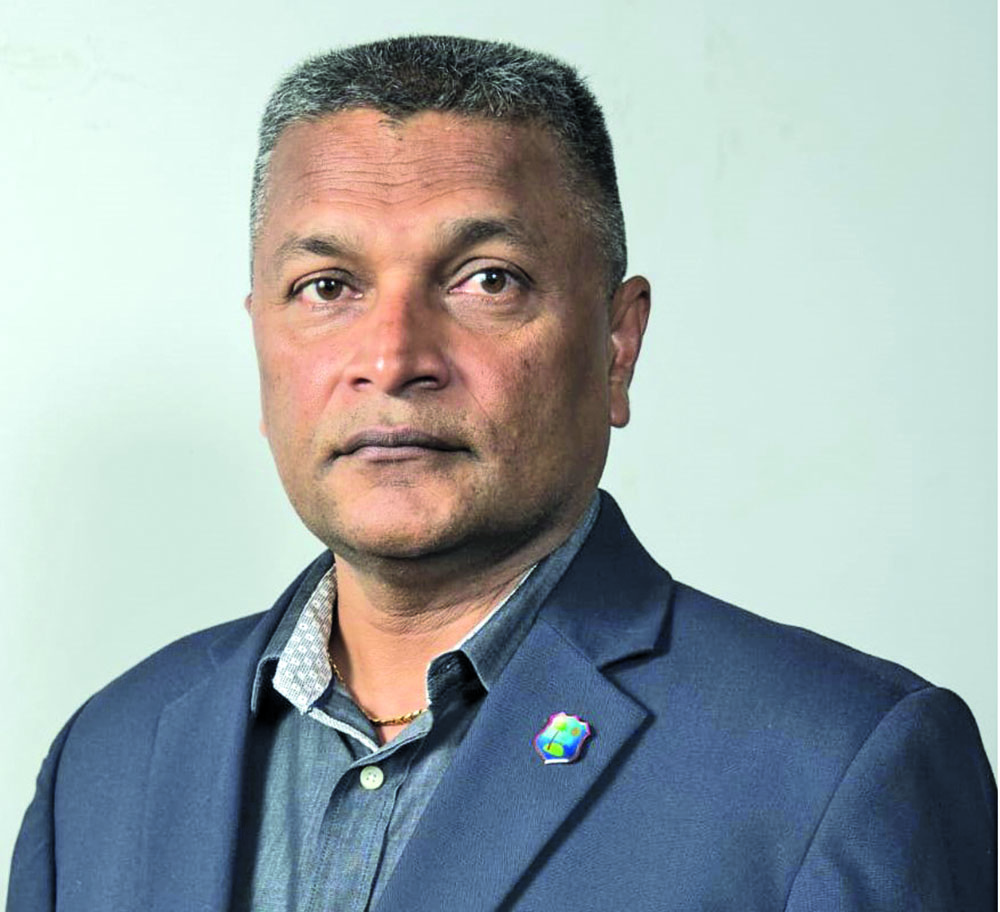 West Indies cricket is not just a sport, but it is a pillar of social and psychological fortitude for our region. The passion and energy which our players exude on the field has captivated the world and cemented West Indies Cricket as a global brand and source of enjoyment and inspiration for cricket loving people everywhere.
The excellence of our players and the West Indies Team is not only infectious, it is our core product. Love and passion for West Indies cricket is innate in every West Indian. It runs deep in our veins, and it has long been established that our collective mood is enlivened when West Indies win, and dampened when they don't.
Like so many millions of people in the Caribbean, my love and passion for West Indies cricket has been lifelong. It was this love and passion which drove me into becoming a servant of the game through cricket administration.
I served for over two decades at the community club level, the district and county levels, and then for over ten years at national level in Guyana and as a Director of the West Indies Cricket Board and Cricket West Indies. While my professional endeavours have allowed me to enjoy a comfortable life, it is my service to cricket and playing a role therein, and seeing young boys groomed into world champions and world beaters which bring me the greatest satisfaction and joy. For the past ten years, I have served CWI faithfully and steadfastly without much fanfare or pursuit of publicity or the limelight.
I have made my contribution because it is the success of the West Indies team and the strengthening of regional cricket that have been my unwavering focus. I must admit that I am what you might classify a low-key director, who is not prominent in the regional media. Over the past year, several directors of CWI, along with many stakeholders across the region, have reached out to me and sought to persuade me that I should consider serving as CWI President.
Over the past months, I have given it deep thought and consideration, discussed it with my family and the executives of the Guyana Cricket Board, and today I consider it a distinct honour to announce that I will be contesting the CWI presidency.
I am equally honoured to also announce that I will be contesting along a stalwart of West Indies Cricket administration, my colleague Mr. Calvin Hope of Barbados. Calvin and I have consulted widely across the region, and out of these consultations we have developed a detailed manifesto, which we will be unveiling in the coming weeks. I would like, however, to highlight the three central pillars of our campaign.
Elite Team Performance First, we recognise that the performance of the West Indies Team serves as a barometer for the state of West Indies Cricket and as the only constant in the regional psyche. Therefore, the West Indies Team's performance is one central pillar.
Strengthening regional cricket
Secondly, regional cricket is what supplies and fortifies the West Indies Team. The territorial boards manage the production line of elite players for the West Indies teams. We believe that regional cricket requires greater investment from the CWI level, and will implement a system of greater (i) sponsorship share and (ii) larger annual subvention to each territorial board.
Revolutionise grassroots cricket
Thirdly, regional cricket and ultimately the West Indies Team is only as strong as our grassroots cricket programmes. We believe that there needs to be renewed focus, a revitalisation and a revolution in grassroots and school cricket all across the Caribbean. Our manifesto will detail our plans for each of these central pillars.
Decentralise power
We recognise, critically, that over the past two years, there has been a systematic centralisation of power and decision-making and the ostracisation and miniaturisation of the territorial boards, who are the shareholders of West Indies Cricket acting on behalf of the people of the Caribbean.
Women's cricket
Our team will place renewed and heavier emphasis on the development of women's cricket, focusing on girls' cricket in the form of training, competition and tournaments, camps and succession planning. The West Indies Women's Team must be consistently among the best in the world, and we will ensure there is a comprehensive, strategic, measurable programme in place to achieve this.
Expansion and transformation
Cricket globally is in the throes of rapid transformation from the perception of a lethargic pastime to a high-energy, desirable entertainment. West Indies Cricket and CWI must be at the forefront of this transformation. West Indies Cricket must also meaningfully and purposefully pursue expansion into the vast and lucrative North American market as a critical plank of augmenting and guaranteeing financial stability.
This requires a planned strategic approach, which our Team will pursue with the United States cricket authorities through partnership, collaboration and synergies. The US market is poised for transformative and explosive take off, and as the leading cricket governing body in this hemisphere, CWI can both partner with, and offer support and guidance to, Cricket USA for our mutual benefit. It is not long before T20 cricket and other variations of the shorter game become staples on the US sporting and entertainment calendar.
It is now time for the executive leadership and governance of Cricket West Indies to transition from raw political horse trading and a centralised hoarding of power to professional, visionary and astute policy making based on equity, transparency, fairness and demonstrable competence. This is what Calvin and I bring to the table, and what we humbly offer to the people of the region.
We believe that our record and reputation of service and dedication to West Indies Cricket from the grassroots to the boardroom will stand us in good stead, and we look forward to the support of the territorial boards. We give our solemn commitment to serve with fairness, integrity and inclusivity of the players and officials, the territorial boards, governments and the people of the Caribbean.
I thank you.
Anand Sanasie