After it was disclosed in the National Assembly during the consideration of the estimates and expenditure for the 2019 National Budget, that the top officials of the State Assets Recovery Agency (SARA) earn millions in salaries, the Agency's Deputy Director has come out to defend the monies spent.
Attorney General Basil Williams on Monday told the National Assembly that SARA's Director, Professor Clive Thomas earns almost $4.7 million while its Deputy Director, Aubrey Heath-Retmeyer earns over $3 million in remuneration.
During the Legal Affairs Ministry's consideration, the sum of $285 million allocated under line item 6321, 'subsidies and contributions to local organisations' stood out and caused former Attorney General Anil Nandlall to pounce on it. Asked to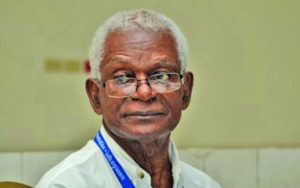 explain which organisation the money was going to, Williams revealed that it is earmarked for SARA. He noted that $10 million of the amount was for capital expenses, while the remaining would be for current expenditure.
"The post of Director, the salary and benefits is $4.7 million per month," Williams revealed. "The special assistant, that amount is $3.3 million; Executive Assistant, $1.86 million; Deputy Director, $3.3 million."
Williams also noted that another Executive Assistant was earning $688,000, while the Chief Administrative Officer was carrying home $2.5 million. In addition, SARA's Legal Adviser earns $3 million, while a lawyer in the agency earns $1.4 million and an Administrative Officer, $679,000.
SARA's Director, Professor Thomas has held several posts in the coalition Government, some of which included Guyana Sugar Corporation Chairman and Presidential Advisor after the coalition Government came to office in 2015.
Clarification
At a press conference on Tuesday, SARA's Deputy Director, Aubrey Heath-Retmeyer however clarified some of benefits included in the overall package and not monthly as was stated by the Attorney General.
"The figures that were read (in Parliament by the Attorney General) included in addition to the monthly salary vacation allowances, gratuity and a number of other things which combined to give that column 6116. I am sure that some senior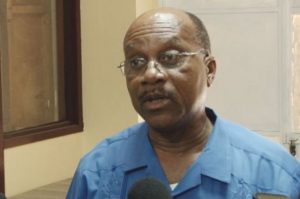 Ministers do not make $4 million a month. I do not see how someone could think that the Director of SARA and his Assistant could make $4 million and $3 million respectively. Our monthly earnings are listed for the public to see… the basic salary for the Director is $1 million per month with added allowances, he moves up to $1,080,000. The Assistant is $700,000 and with some allowances he moves up to $780,000 per month," he said.
He noted that the revelations by the Attorney General about their earnings are correct but clarified by saying that "gratuity, vacation allowance and other allowances combined to give that column, it was not the monthly figure that was released."
It was just recently that audit firm Ram and McRae suggested SARA be scrapped altogether and its functions transferred to the Special Organised Crime Unit (SOCU), in its published 'budget focus' review of Budget 2019.
The firm had listed some qualms with SARA, including the Agency's failure to have its annual plan and Code of Practice tabled in the National Assembly. Pointing out that the $285 million the agency is set to receive in 2019 is an increase from last year's amount, Ram and McRae was critical of this lapse.