New Era/Cell Smart 3rd Annual Mohammed's Enterprise Futsal Tournament…
― "Brown Boy" stars in exhibition game
The 3rd annual New Era & Cell Smart Mohamed's Enterprise Futsal Tournament got off to an emphatic start with Good Fellers keeping fans on the edge of their seats in a packed McKenzie Sports Club hard court, Linden on Saturday where star player, Clarence "Shark" Huggins unruffled the Roraima Humming Birds.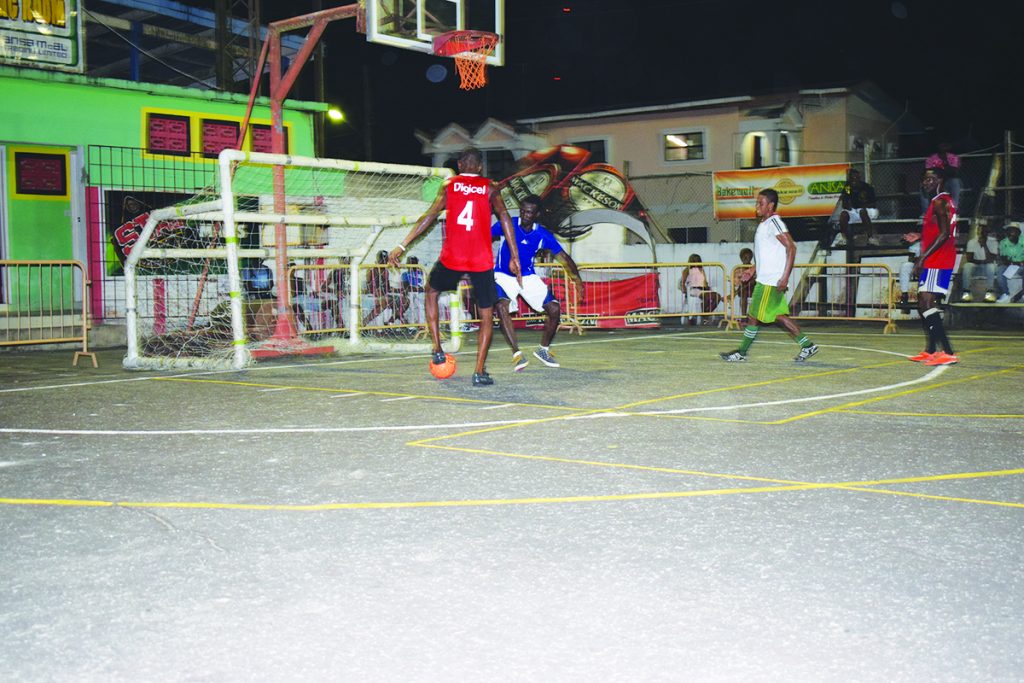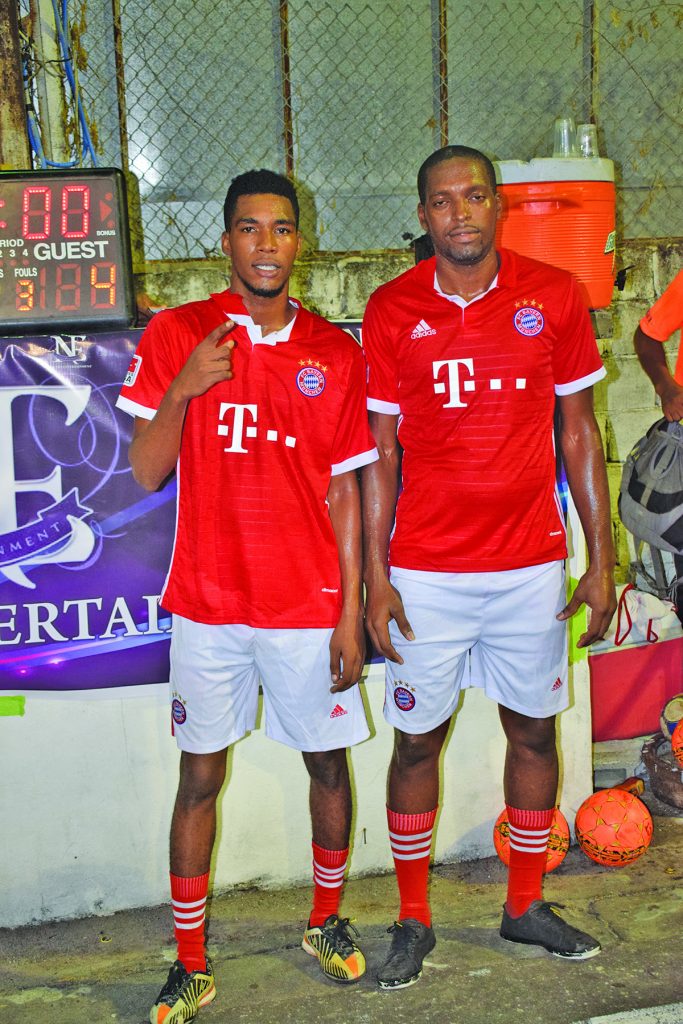 The energetic crowd witnessed an unsettling start to the main event as Humming Bird's N. DuPolliter sent a powerful shot past the Good Fellers' goalkeeper in the first half of the 40-minute affair, but it didn't take long for last year's Most Valuable Player, 'Shark' to equalize. Two minutes later, the youngster sent another goal rocking the back of the net to put Good Fellers in the lead.
Heading into 13 minutes of play, 'Shark' assisted Oraney Wills to blast a third for their side as the toll of a five-hour long travel to the games was visible on the Humming Birds. However, Tariq Hally was able to squeeze one past the Good Fellers' keeper and show that they were still in the contest, closing off the first half with the score 3-2.
Early in the second half, Humming Birds were early to take strike an DuPolliter worked his way past the Good Fellers defence line and squeeze a close goal levelling the score before R. Houston's goal sent the Roraima team in the lead.
However, their lead was short lived as lack of substitutions took effect on their players causing them to become sluggish and opening the door for 'Shark' to blast two more goals.
Mark McLean and R. Deshawn also scored a goal apiece and ensured that Humming Birds would take the long route back home in the knock out competition.
Meanwhile, prior to the start of the main event, One Touch demolished Spikeland 7-3 and returned to beat Chelsea 9-7 in another high scoring match up.
In the first match, three goals by John 'Brown Boy' Waldron and two goals by Keon Sears proved lethal as Spikeland only managed to capitalize on one of their three penalty attempts.
'Brown Boy' returned in the second match to score four more goals along with two assists, capping off his crowd-pleasing display of skills and ball handling showcase by all the teams.
The action returns to the same venue next weekend with four more exciting matches as the teams try to win the first prize of $400,000 along with trophies and replicas, as well as second place $150,000 and trophy, third $75,000 and trophy and fourth, a trophy.
Other prizes are on offer for the MVP, Best goalkeeper and Best young player.