– Jaguars players isolated after Shepherd's positive test
By Brandon Corlette
Romario Shepherd has become the first Guyanese cricketer to test positive for COVID-19. This happened in early January, and it resulted in Shepherd missing the flight taking the West Indies touring squad to Bangladesh, as he was initially set to play in the three-match One Day International (ODI) series.
Speaking exclusively on the Mason and Guest radio programme, Shepherd said he has fully recovered and has undergone ten days of isolation in Berbice, away from his family.
"I was staying upstairs, away from everyone, and I could not come down. The funny thing about it is that I had no symptoms, I was normal throughout those ten days; so, I think I am fully recovered, I am good," Shepherd said.
The stocky, fast-bowling all-rounder said he is aiming to return to competitive cricket with the focus on the Regional Super50 Cup, which is set to be played from February 7 to February 27 in Antigua.
"The Guyana Jaguars started preparation. I had begun training with the Jaguars team, and when I tested positive for COVID-19, all the guys went on isolation," Shepherd disclosed.
Shepherd, who is the sponsor of an under-13 tournament in Berbice, said the President of the Berbice Cricket Board had reached out to him, and he is gratified to lend his support when he is in a position to do so.
The 26-year-old Shepherd was set to play three ODIs on January 20, 22 and 25 in Dhaka and Chattogram, Bangladesh, but has been replaced by Barbadian speedster Keon Harding.
Shepherd had taken his COVID-19 test on January 2, and was due to leave Guyana on January 8, to link up with other members of the squad who were going on the tour of Bangladesh. This, however, was not to be.
Shepherd was impressive with the bat for the West Indies A in the two four-day matches against New Zealand A in early December, scoring his maiden first-class hundred (133) and following it up with an unbeaten 77. He has represented the West Indies in five ODIs and three T20Is.
In the recent series against New Zealand A, Shepherd hit 232 runs at an impressive average of 77.3, including a career best 133* and an unbeaten 77. This lad, who plays his local cricket for Tucber Park in New Amsterdam, has credited his maiden first-class ton to the preparation he had undergone prior to the first-class match in New Zealand.
Romario Shepherd has a first-class record that is better than those of most of his Caribbean counterparts. In 25 first-class matches, this right-arm speedster has taken 74 wickets at an average of 24.62, with a best bowling figure of 5-24. Moreover, his value increased exponentially when he showed his ability with the bat against that New Zealand 'A' side.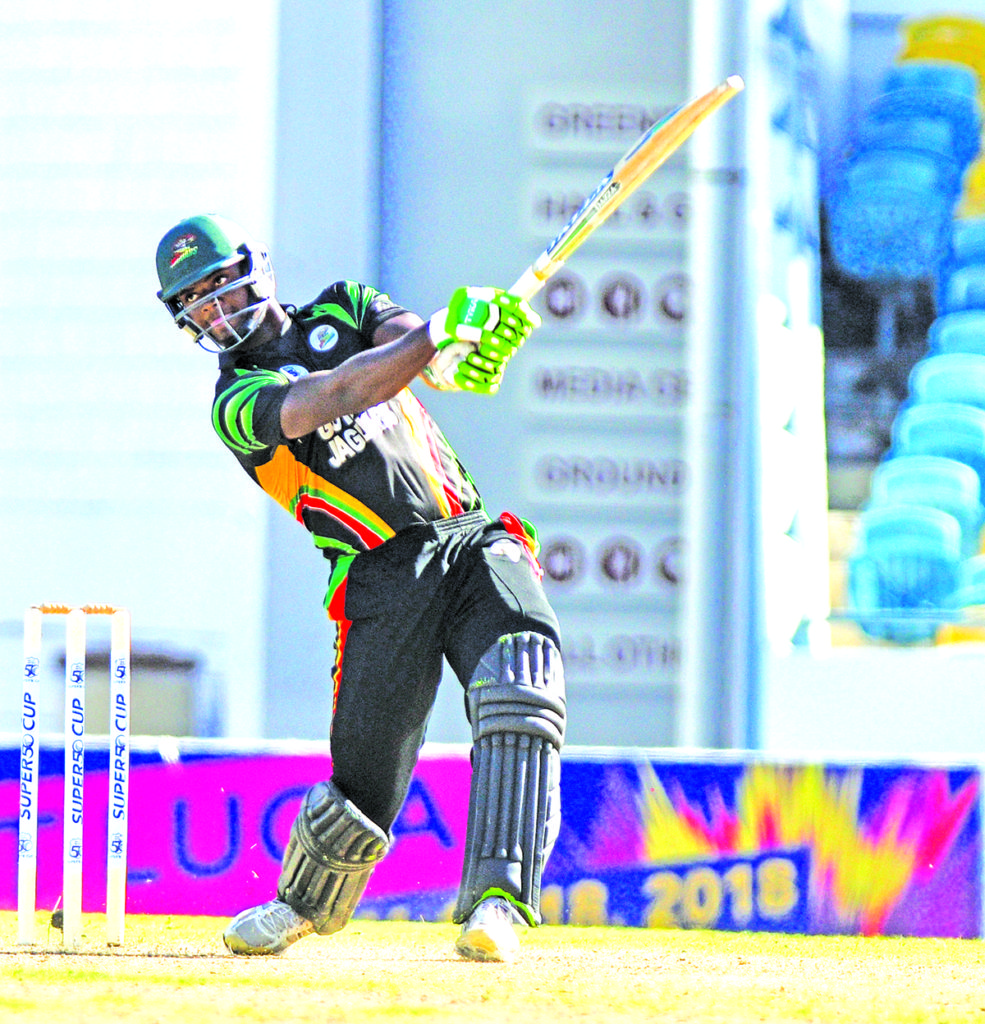 If Shepherd is able to play for the Guyana Jaguars in the Super50 Cup, it would certainly boost the Jaguars' chances of success. Having played 29 List A matches and taken 36 wickets in that format of the game, Shepherd is yet to display the full range of his skill with the bat. However, this Super50 tournament may see Shepherd continue his rich vein of form in that regard.