Days after renowned educator and comedian Kirwyn Mars, popularly known as 'Sir Mars,' tragically lost his life in a brutal attack, an autopsy report released on Wednesday revealed that he suffered eight stab wounds to his body, including his chest, right shoulder, collarbone, left hand, and right elbow.
According to Pathologist Dr Nehaul Singh, the cause of death was "crush injuries to the chest compounded by multiple cutaneous wounds."
The incident occurred on Sunday, and Mars was found pinned between his car and an apartment building fence at Perseverance, East Bank Demerara, with his body crushed and draped in blood.
Police reports indicate that two knives were recovered from the scene. The suspect, identified as 24-year-old Brian Richards, was apprehended on Wednesday afternoon at his workplace in Georgetown. He has since allegedly confessed to the murder, and is currently in Police custody as investigations continue.
In his alleged confession, he detailed that, on Sunday, he and Mars arrived at the Green City Bar in Georgetown, where altogether they consumed two cases of beer.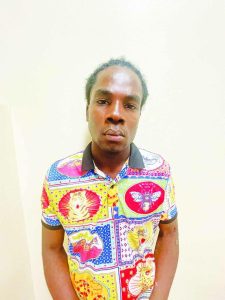 The duo then departed the bar and decided to travel to Diamond via the Mandela/ Eccles highway, but on their way to that location, a misunderstanding arose between them and a scuffle ensued.
The suspect related that, during the argument, he picked up a bottle and struck Mars to the head, but in retaliation, Mars collected a knife that was in the car and attacked him. The suspect allegedly said he then managed to relieve Mars of the knife and, in turn, stabbed Mars several times.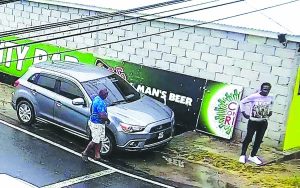 The suspect told investigators that after receiving the stab wounds, Mars brought the car to a stop at a location in Providence, on the East Bank of Demerara. Mars then exited from the driver's seat and walked to the back of the vehicle.
Richards said that while he was trying to retrieve his phone, which had fallen in the car during the scuffle, his hand touched the lever and accidentally put the car in reverse, ultimately crushing Mars. After realising what had happened, he said, he panicked and escaped the scene.
Mars was a prominent figure in both the education sector and local comedy scene in Guyana. With over 30 years of experience in both fields, he had established himself as a well-respected educator and comedian. Mars started his career as a teacher in 1992, and had risen to become the Deputy Principal at New Central High School in Georgetown. (G9)