By Brandon Corlette
Despite some early morning showers, cyclists turned out in their numbers to participate in the Guyana National Cycling Championships 2019 road race, held yesterday from Homestretch Avenue in Georgetown to the Soesdyke/Linden Highway and back.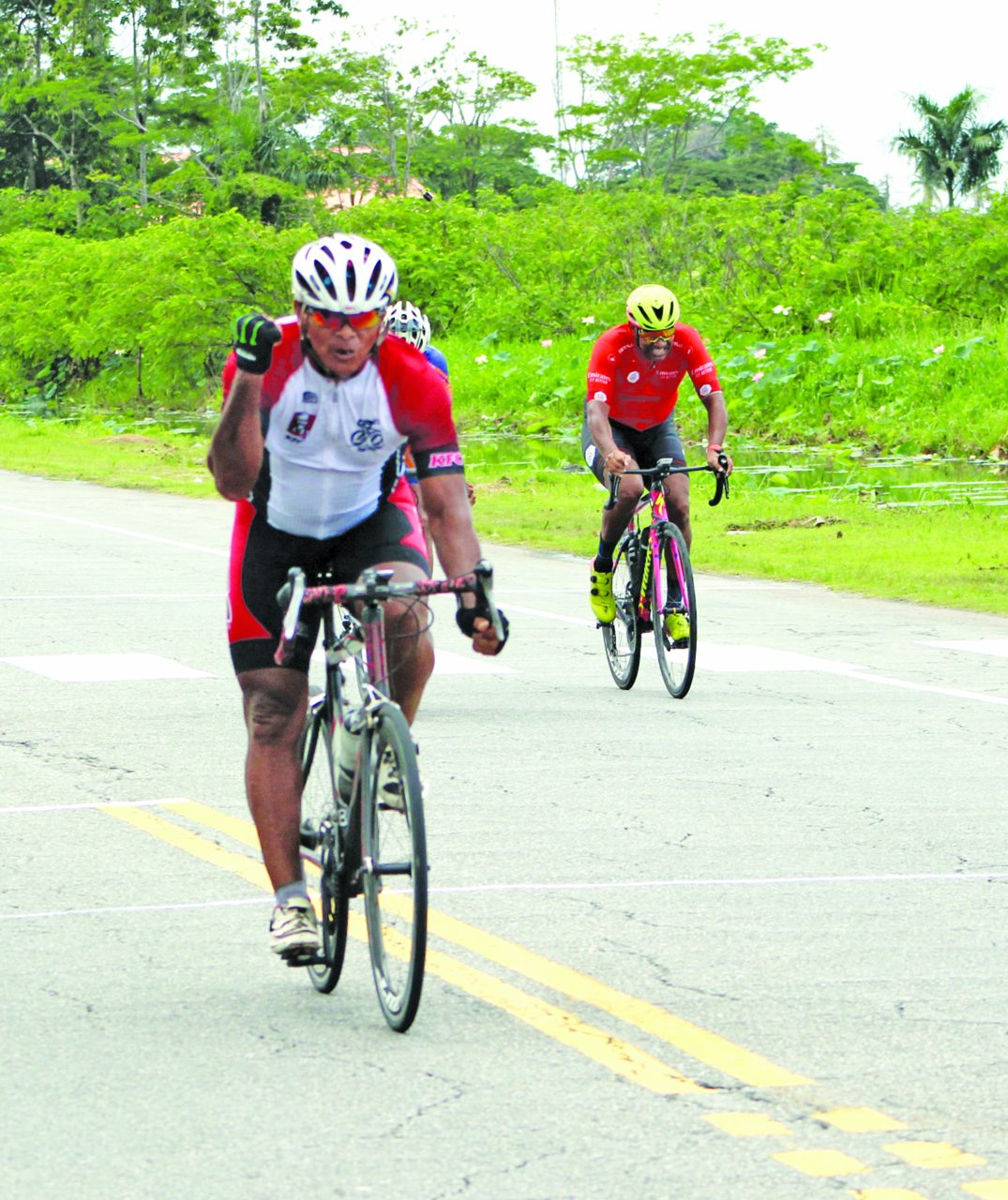 Andy Spencer reigned supreme in the 80-mile Masters category, clocking in at 3 hours 26 minutes, 11 seconds; while Ajay Gopilall emerged champion of the Juniors category after completing the 80-mile race in 3 hours, 26 minutes, 40 seconds.
In the Female category, Team Evolution's Denise Jeffery, looking a class above the competition, won the 52-mile race in 2 hours, 24 minutes and 16 seconds. The Juvenile champion was Mario Washington, who completed his 52-mile race in 2 hours 24 minutes and 16 seconds.
The Masters race, contested over 80 miles, ended with Team Evolution's Spencer winning the Over-50 category and emerging as Champion of the Master's Category. He outsprinted Paul Choo-Wee-Nam (second) and Alex Mendes (third) in a close finish.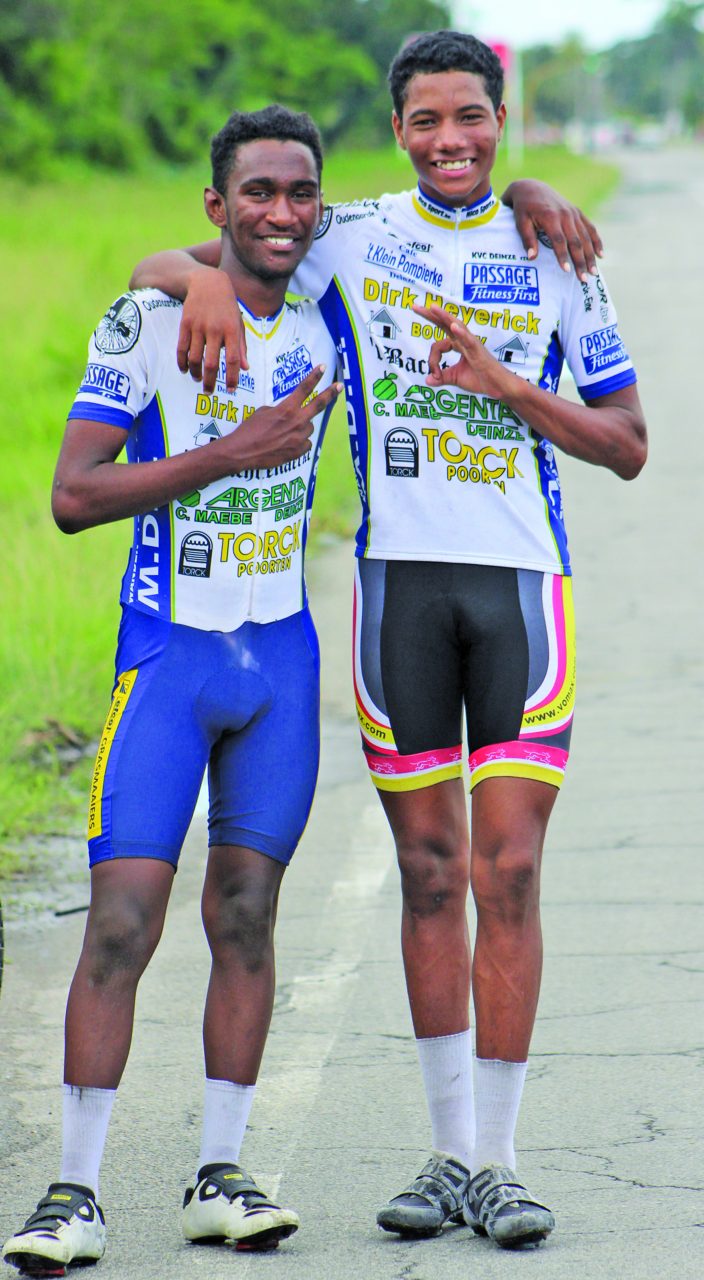 The competition got tenser when the Juniors race approached its finish at Homestretch Avenue, and the vocal gathering that witnessed its finish was gripped by the excitement. Gopilall, who won the Time Trials on Saturday last, outsprinted fellow Berbician Ralph Seenarine (second) to be declared Junior Cycling Champion for 2019.
Earlier, the Juveniles' pair of Flying Ace cyclists Mario Washington and Jerimiah Joseph stole the show as they took top honours while Jonathan Ramsuchit finished in third position. David Hicks (fourth) and Steve Bhimsen (fifth) completed the top five riders in the Juveniles' class.
Team Evolution's Jeffery, who is also the Female Time Trials Champion for 2019, outperformed her counterparts to win in her class. Elizabeth Small rode in 2 hours 32 seconds, eight minutes after Jeffery, while Shamika Teixeira finished in third.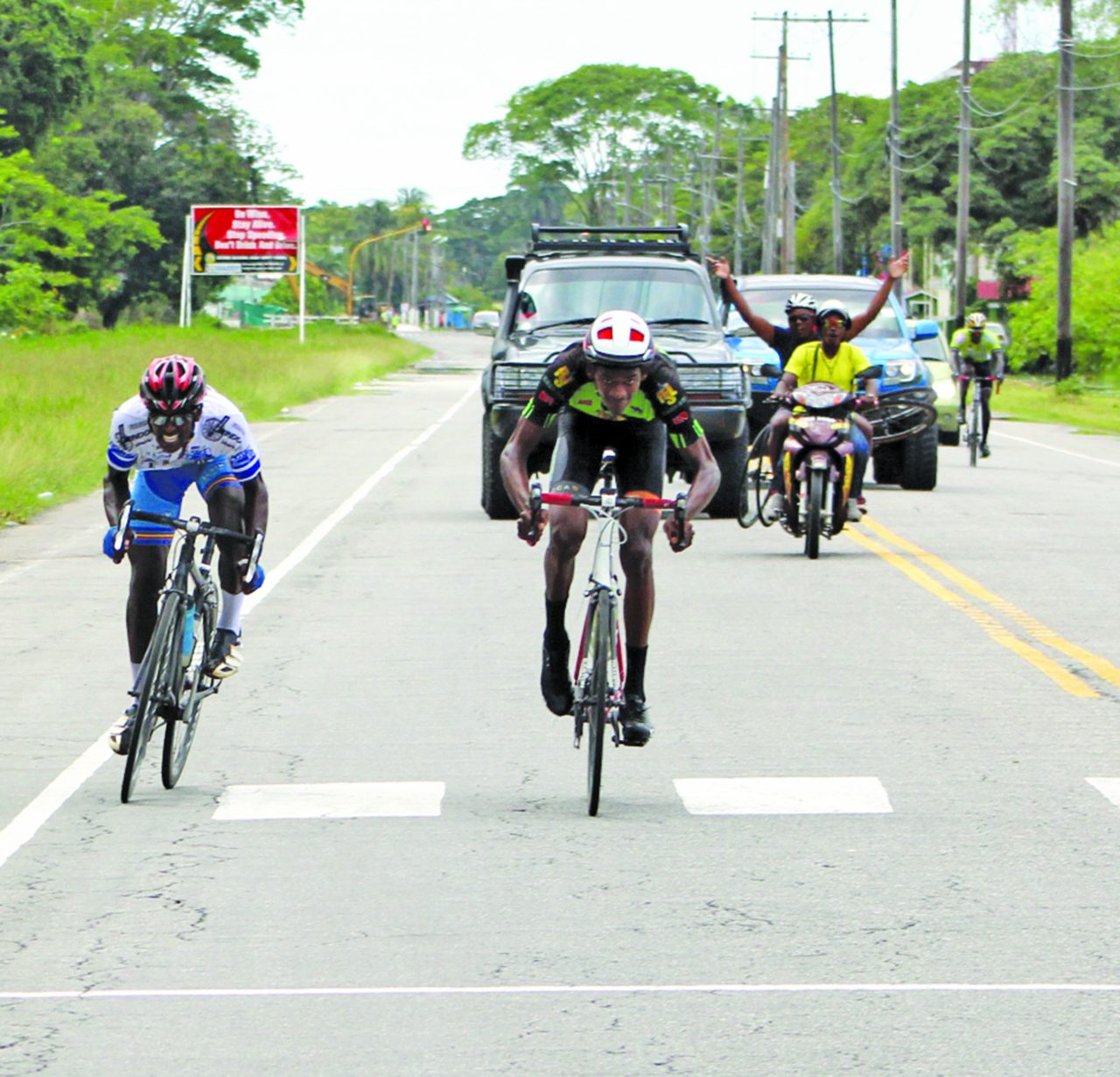 The most anticipated race is set for Sunday June 30, 2019, with the Elite/seniors taking centre stage in the 120-mile road race. This race will commence at Homestretch Avenue in Georgetown and proceed to Moblissa Hill before returning to its point of origin. All the big names in cycling, such as Michael Anthony and Jamaul John, are participating in this race.