GMR&SC Drag Racing Round 2…
The turnout for the second round of the Guyana Motor Racing and Sports Club's (GMR&SC's) Drag Racing Meet might not have been spectacular, but the results pretty much remained the same.
On Sunday, the King of the Strip title changed holders, but remained in the same corner. Team Mohammed's Nissan GT-R, nicknamed the Goliath, produced yet another spectacular performance despite a minor late launch off the pad; and the closest rival was still evidently distant.
But Goliath was not the quickest vehicle at Sunday's competition at South Dakota; Team Mohamed's Magnus Nissan GT-R, in its inaugural competitive run, set a new strip record at 8.099s to become the new King of the Strip.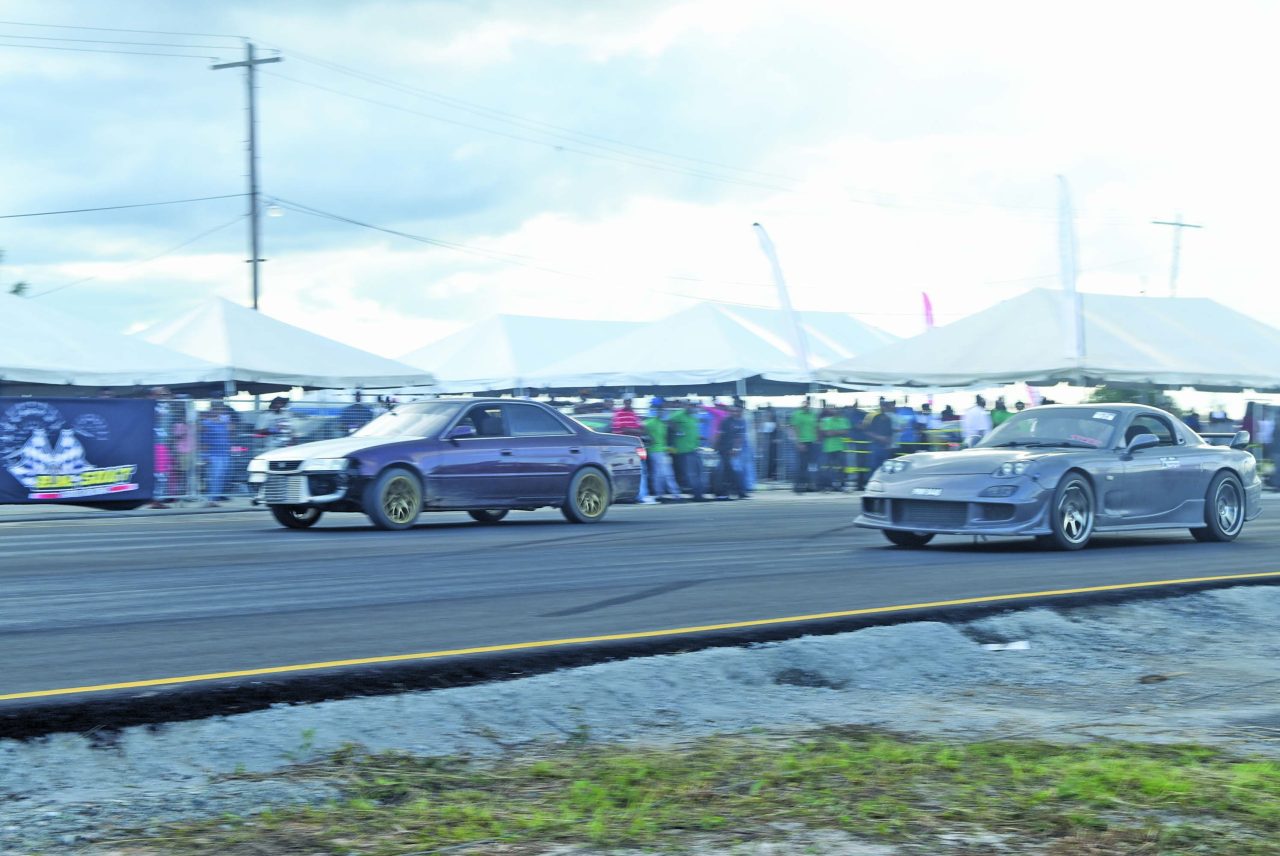 The new attraction to this edition of the event was the ATV (4-wheel) drags and two-stroke bikes. However, the bigger classes of bikes did not get much of a chance to fuel any spectacular rivalry, because the event was rained out. This has caused the organisers to deliberate on the classes, and they will probably be rectifying the times and finishes during the course of today.
Before the weather curtailed the show, other divisions of racers had a chance to reign supreme. Peter Daby had the fastest 10-second car, while Krishna Jettoo finished with the best time in the 11-second division.
Shan Seejatan and Romeo Singh carted off the top spot in the 13-second and 14-second divisions, while Ramesh Persaud and Marlon Wilson clocked top times in the other categories of the second division.
The winner of the 12-second division is still to be announced.
More details in a subsequent report.