Oil giant ExxonMobil initiated drilling last August at the Tanager-1 well in the Kaieteur Block offshore Guyana, in the greatest depth of water encountered here since oil exploration commenced.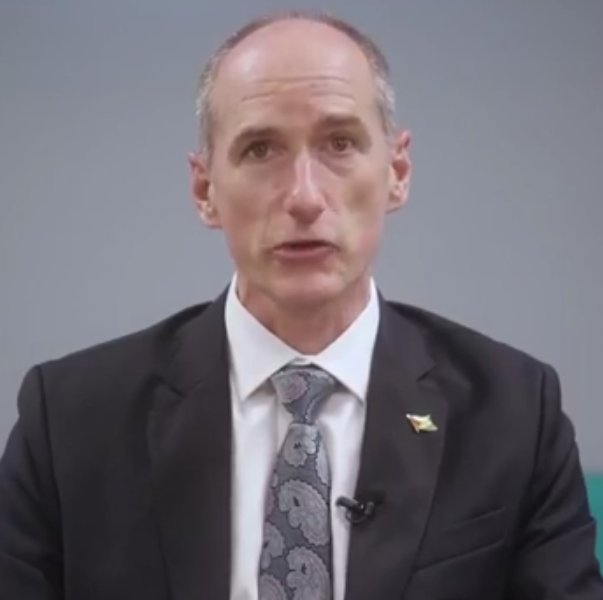 ExxonMobil (Guyana) President Alistair Routledge said on Tuesday that if it was successful, it could unlock vast opportunities for the country and stakeholders.
Speaking during the Caribbean Oil and Gas Virtual Summit (CARIVS), he stated that professionals overseeing the operations were quite "anxious" to witness what would be discovered. This success, however, is by no means assured.
"Our Tanager well, which we started drilling in August, is unique and exciting. In addition to being our first well on the Kaieteur Block, it is also the deepest well in terms of water depth that we've drilled in Guyana…If we're successful, the Tanager well will open a new set of opportunities in the Guyana oil and gas sector," Routledge disclosed.
The target total depth of 8000 metres will take an estimated 90 days to drill, Westmount Energy Limited had announced. On August 11, Westmount Energy Limited stated that the Stena Carron drillship arrived on location at the Tanager-1 wellsite in the Kaieteur Block to start operations. Westmount Energy Limited's statement noted that Exxon operated the block with a 35 per cent stake, with Ratio with 25 per cent, Cataleya Energy, 25 per cent, and Hess, 15 per cent being the other owners.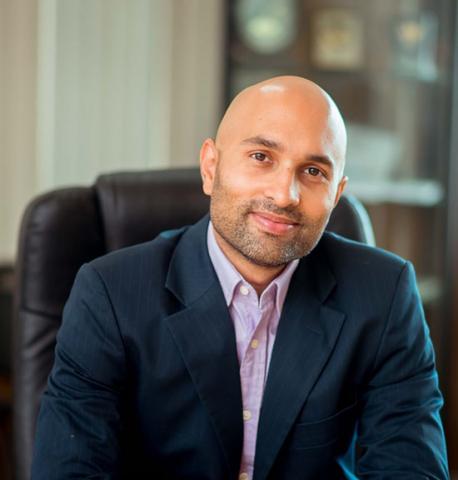 Apart from the Kaieteur Block, Exxon is also preparing for its first well in the Canje Block – expected to be spud by early next year. Along with that, the fourth lift of oil – amounting to one million barrels – will take place soon and the Payara Project is on stream for production in 2024. The ExxonMobil (Guyana) President said as such exploration and production continued, the company was seeking to have continued investment in the sector.
"We share an interest not just in safe, responsible production, but also in growing the revenues in oil and gas…We also share an interest in a stable, predictable, regulatory environment that enables consistent investments. That is how capacity in Guyana will continue to grow. Investment and employment is always highest during the development phase."
While the exploration and extraction of the recoverable resource may seem like an easy feat, Routledge said a great deal of technology and investments were injected into the operations. To ensure a high possibility of finding oil deposits, a number of technological devices and software have been developed by the oil giant to aid its human resources.
"The foundation for the oil and gas sector in Guyana is pretty impressive. When I think about the past year, however, my key takeaway is that we're just getting started…The truth is, it is not that easy. A foundation for these discoveries is upfront investment in proprietary seismic data and proprietary technology that ExxonMobil has developed. It's an incredibly complex process built on decades of experience," the ExxonMobil President insisted.
Along with the challenges of COVID-19 this year, Exxon was also hindered by an operational issue on the Liza Destiny Floating Production Storage and Offloading (FPSO) vessel. During the commissioning phase, they experienced some issues with the system that injects gas and had to flare gas longer than expected.
"The routine flaring will not take place on our operations. It is a necessary safety control process to destroy compounds emitted during the startup and shutdown phases and during non-routine activities. As we continue the commissioning phase, we've reduced production rates and conducted a root-cause analysis of the compressor issues," the senior official assured.
Local constraints
While Exxon has welcomed investments in the sector, Georgetown Chamber of Commerce and Industry (GCCI) President Nicholas Boyer highlighted some of the challenges linked with the growing oil industry.
While Guyana is poised to become an economic powerhouse in the Caribbean, he said, "the challenges we face in Guyana include security and environment, institutional capacity, funding of investments, legislations and infrastructural constraints. The Private Sector shares an integral role in shaping the future of this country and we continue to be tenacious in promoting the opening of the oil industry to private enterprises, promoting development and cooperation, as well as communication between Guyanese enterprises and their regional counterparts as well as their international counterparts" .
Through partnership with the State and relevant agencies, the Chamber is hoping to see a reduction of the carbon footprint associated with oil production.
The GCCI President declared, "Through sustained advocacy and collaboration with our Government and civil society partners, we hope to see minimisation of the carbon footprint of oil production, boosted Private Sector investment and collaboration, and the continued development of an enabling environment for increased Private Sector participation in the oil and gas sector."
Commitment to Payara
Meanwhile, Routledge, on Tuesday, reaffirmed that the company and its partners were eagerly awaiting Government's approval of the Payara development project which he said was set for a 2024 start-up.
Like the Liza Phase 2 project, the Payara development is expected to produce up to 220,000 barrels of oil per day when it commences production.
"We are excited about this project and eager to move forward," Routledge stated.
He noted that while investment projects in all sectors must compete for funding in these unprecedented times, Payara remained a top priority in the company's global growth plans.
"We firmly believe that the Payara development concept maximises value for our partners which include the people and Government of Guyana," he told stakeholders.
He said that in a market where many projects have been postponed or cancelled, Exxon and its partners remained committed to new investments in Guyana.
Recently, the new People's Progressive Party/Civic (PPP/C) administration has engaged international experts with the aim of conducting a review of the project plan before a final go-ahead is given. In this regard, Routledge said that his company was working with the Government to make sure they have all the information they need so that a decision could be made in good time.
The Guyana Government has stated several times that while it wanted investors to feel comfortable and confident here, its foremost interest lay in ensuring that Guyanese also enjoy maximum benefits from the country's oil resources. (G12)