…oil revenues to support tax reductions, targeted cash transfers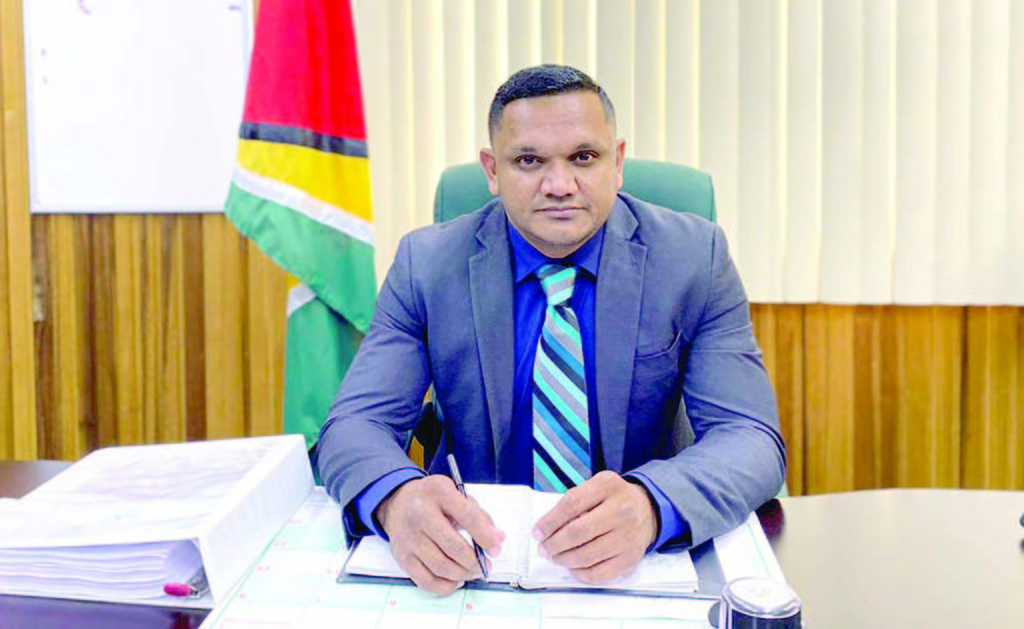 Government will be establishing a task force to handle the natural gas aspect of Guyana's oil resources, in keeping with its mandate to holistically manage the sector in an efficient manner despite prevailing circumstances.
This was announced by Natural Resources Minister, Vickram Bharrat during the opening of a three-day Caribbean Oil and Gas Virtual Summit (CARIVS), through a partnership with the Georgetown Chamber of Commerce and ExxonMobil on Tuesday.
In just a few years, Guyana has transformed into an oil-producing state with the discovery of its vast oil boon, and the new Administration says it does not intend to handle these resources lightly. Through careful manoeuvring, it must benefit the entire population and create a long-lasting effect.
As such, the Minister informed that this task force will not only ensure that the gas is brought onshore at a faster time, but also to assist with power security.
"We are also in the process of establishing a technical task force on natural gas to ensure that not only that gas is brought to shore in the shortest possible time to reduce our energy insecurities in the power sector, but also have an overall plan for the utilisation and monetisation of gas," Bharrat indicated.
He mentioned that another early initiative is moving to have the Petroleum Commission Bill passed in the National Assembly so as to effectuate the establishment of the Petroleum Commission and provide the technical institutional framework for enhanced regulation of the sector. This is in addition to the Natural Resources Fund, the Crude Lifting Agreement and a Local Content Policy.
Minister Bharrat said Guyana has carefully examined the resource curse which has befallen other oil-blessed nations and is seeking to prevent this at all costs. He asserted that the PPP Government will approach the sector in a non-partisan manner, keeping in mind the significant boon attached to the wealth as well as its challenges in management.
There are many examples around the world, he noted, where developing countries have obtained windfalls from oil and gas but eventually ended up poorer than before.
"The resource curse will not be taken lightly and we will learn from the experiences of others. It must be noted, however, that our work is guided by several pillars which include good governance, increased value extraction, efficiency, improved transparency, accountability, predictability, balance and evidence-based decision making."
The Minister reiterated that the new Administration is tasked with ensuring that the oil resources create a national impact by generating "immediate and long-lasting" benefits.
He added that the Government also has the task of strategically guiding Guyana's growth and opportunities so as to create a positive and long-lasting regional and global impact on the developmental efforts of its sister countries in Caricom and around the world.
"In all of this, we will not lose sight of our most important resource, our people – their needs, their hopes, their right to acquire a quality life to education, health, safety and to a future," the Minister said.
He told the forum that with the current COVID-19 pandemic, countries must seek immediate ways of overcoming their individual challenges and enable potential opportunities for investment. While some are facing extreme economic hardships, Guyana is on the cusp of unprecedented growth.
ESSO Exploration and Production Guyana Limited would have recently announced the 18th discovery in the Stabroek Block, proving a discovery rate of 90 per cent and an estimated resource base of over eight billion recoverable barrels of oil and substantial volumes of associated gas.
In addressing proper management of the resources, the Administration is seeking to renegotiate the contracts which were finalised under the previous David Granger-led coalition, define legislation on how funds will flow into the Natural Resources Fund and establish a Product Sharing Agreement that is based on industry-wide best practices.
Preventing misuse of funds
In adding to the host of policies to project better advantages, Minister Bharrat said the Government plans on preventing misuse of oil monies by upholding the Santiago Principles of transparency and accountability and the Extractive Industry Transparency Initiative.
This will be followed by the criminalisation of non-disclosure of receipt of funds from oil revenues, ensuring annual reports from the Government are laid in the National Assembly, regular audits and involving civil society to monitor compliance and accountability.
He added, "Some areas in which oil revenues will be directed are support for job creation, world-class education and healthcare systems, social and economic infrastructure, targeted cash transfer to Guyanese particularly the elderly, children, the poor and other vulnerable groups, strong local content with legislative safeguards, savings for future generations and tax reduction for local businesses and individuals".
Guyana has already received payment from its first three lifts and two royalty payments totalling over US$144 million. These monies have been deposited into the Natural Resource Fund. (G12)