…after thrashing by villagers
A suspected bandit on Tuesday succumbed to injuries after he was caught and beaten by residents in Linden, Region 10 (Upper Demerara-Berbice).
Dead is 37-year-old Leonard Moriah of Silvertown, Wismar, Linden. Moriah was taken for medical attention on Tuesday following a sound thrashing from residents after he broke and entered and stole a number of items from a house at Block 22, Wismar, Linden.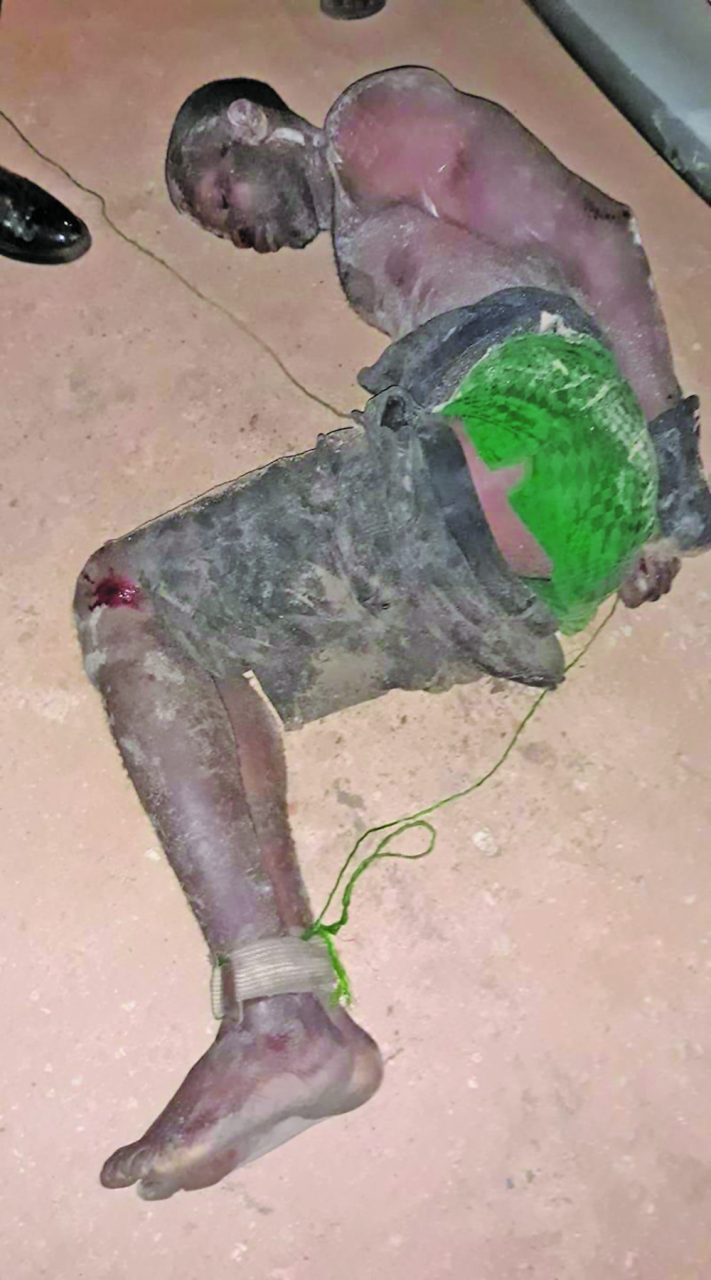 A post-mortem examination (PME) conducted on Wednesday revealed Moriah died from blunt force trauma to the head and abdomen.
According to Police, at about 03:45h on Tuesday, the suspect broke into the Lot 330 Block 22, Wismar home where he allegedly stole an Acer laptop valued $120,000, two speaker boxes valued $13,000, an IPhone valued $30,000 and a Samsung J2 Prime cellphone valued $33,000. The Police report stated that the family retired to bed at about 21:00h on Monday. One of the occupants of the home reportedly woke up to use the washroom at about 03:45h and saw the suspect, who was reportedly armed with a firearm in the house. An alarm was raised and neighbours rushed out to lend assistance.
The residents tried to relieve the suspect of his firearm, which resulted in him being shot in the region of his left knee. He was apprehended and handed over to the Police after which he reportedly informed ranks that he was beaten by residents in the area.
At the scene Police reportedly found a Smith and Wesson semi-automatic pistol, a magazine with five live rounds of ammunition, along with a black bag, a pair of nippers, two knives, gloves, a face mask and a wire stripper. The firearm was lodged into Police custody and investigations launched into the incidents.
E Division Commander (Linden-Kwakwani), Linden Lord on Wednesday said several persons have been questioned in relation to the incident and a file will be prepared for legal advice on the way forward with the matter.