RFA Campions League…
The preliminary rounds and knockout stages of the Rupununi Football Association (RFA) Champions League has been completed, and the semifinals have commenced.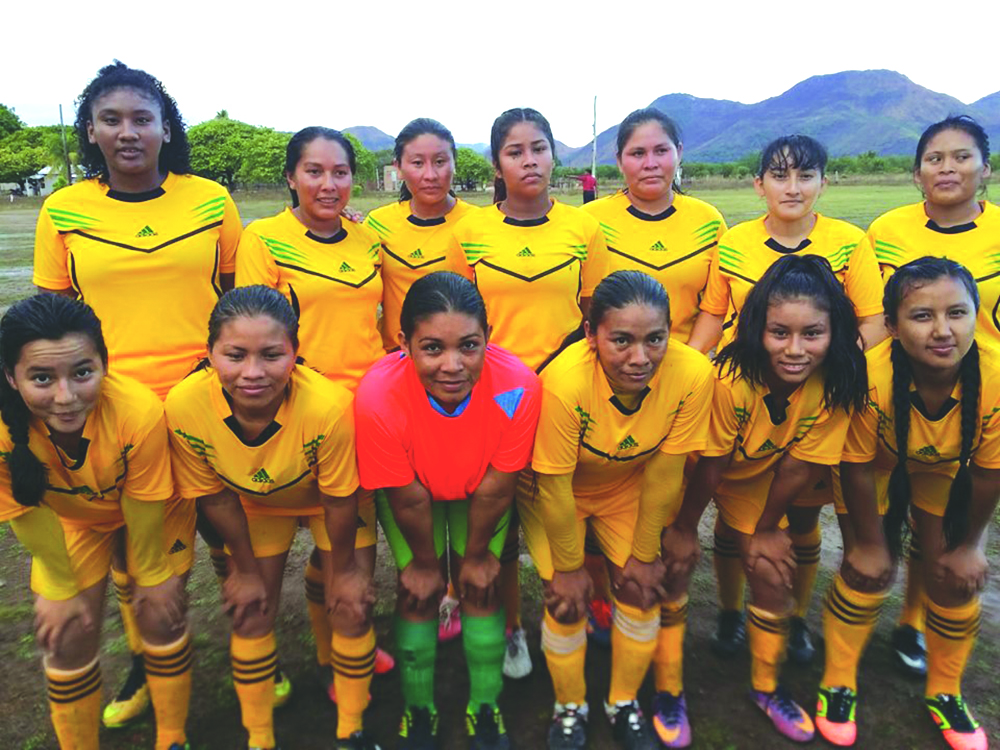 Tabatinga Fc male team and Strikers Fc female team have both qualified for the semifinals. In the first matchup of the male quarterfinals, defending champions Tabatinga Fc booked their spot in the semis as the edged Titans Fc at the Aishalton ground. The encounter saw both teams attempting to break each other's defenses, but it was Tabatinga that emerged victors as they were able to keep their opponents at bay to take the win 4-3. Tabatinga FC advanced 9 – 5 on aggregate to the RFA semifinals. While in the other semifinal fixture Paiwomak Warriors thumped Sun Parakeets 4-1 to advance 6-2 on aggregate to the semifinals. At the beginning of the match, Paiwomak dominated in the first forty-five minutes of the game, despite the Parakeets scoring a consolation goal they were able to maintain their three goal lead.
In the female quarterfinal matches Strikers Fc battled the inform Titans Fc in a nail biting thriller. The fixture commenced with Titans flexing their muscle early on in the game, but the Strikers managed to get their act together before it was too late to score the first goal giving them a one goal lead. The second goal soon followed to leave the Titans in shock as they ran out of time on the clock. Strikers FC advance 5-0 on aggregate to the semifinals. While in the second semifinal saw Guyana Rush Saints booked their semifinal spot via walkover.
The female teams competing in this tournament are Sun Parakeets, Guyana Rush Saints, Strikers FC, Titans United, Kanuku Harpies, Flash FC, Paiwomak Warriors and Gladiators FC (Defending Champions); while the male competing teams are Sun Parakeets, Paiwomak Warriors, Titans United, Kanuku Harpies, Jaguars FC, Guyana Rush Saints, Strikers FC and Tabatinga FC (Defending Champions).
The Rupununi Football Association Leagues kicked off in February last with 24 clubs battling for top honours.