With two days of competition and three rounds almost completed, former Chess Champion and Candidate Master Taffin Khan currently leads the charge in the ongoing Senior Chess Championships.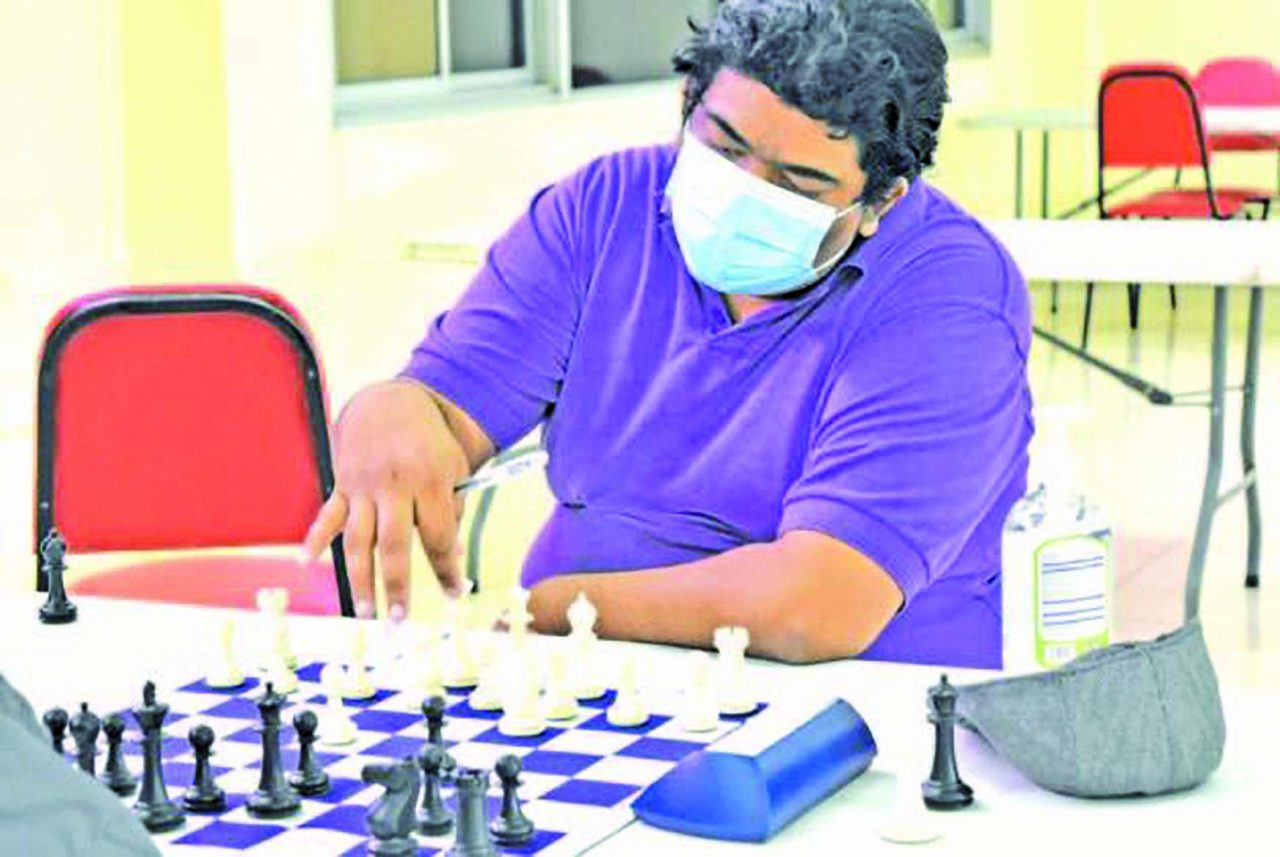 The chess action began Saturday last at the National Stadium, Providence and continued on Sunday, with Khan romping to three victories, inclusive of a win over reigning champion FIDE Master Anthony Drayton.
On day one, playing white against Errol Tiwari, Kahn played the closed Sicilian variation. The game was about equal until move 16 when Tiwari missed a combination that Khan had, which led to Tiwari losing his Queen, after which the game was practically over.
Khan's second game of the Championship was against FM Drayton, in which Khan utilised the black pieces. The former champion opted for the Chigorin defence against d4. Their encounter flowed smoothly until around move 20. Khan was able to win a pawn and follow a simple chess rule "passed pawns must be pushed", to set up his imminent victory.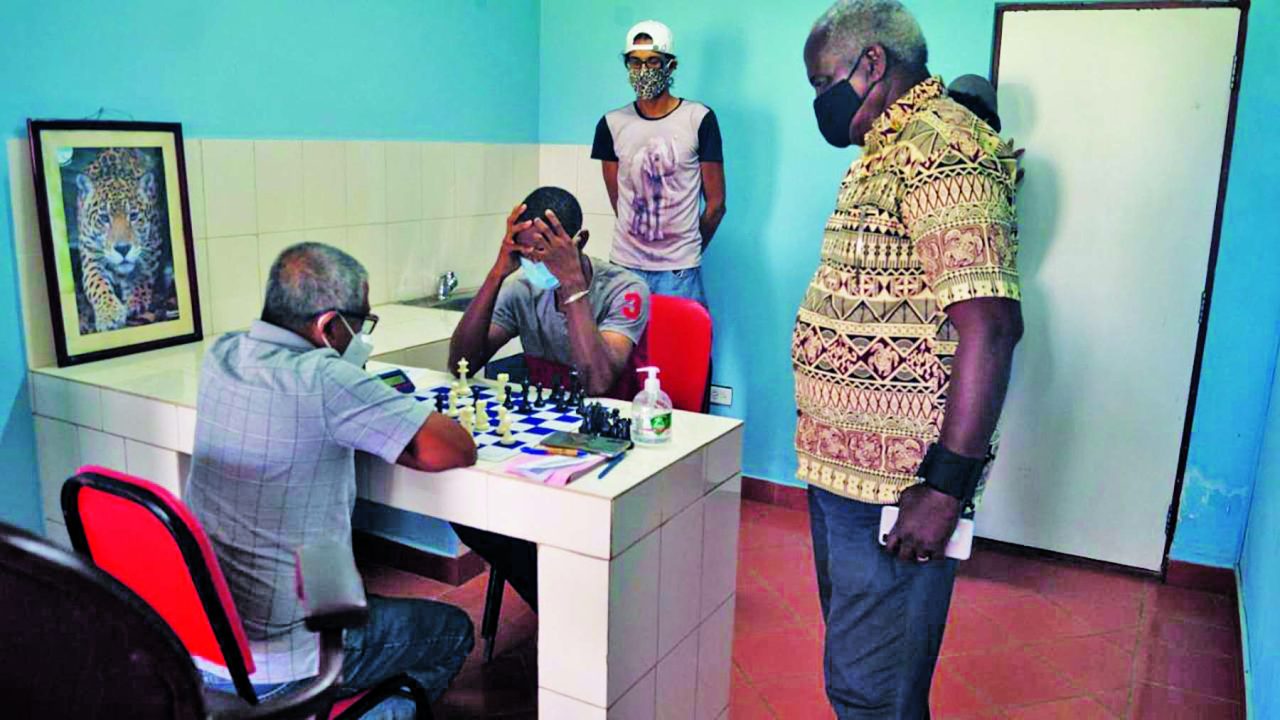 On Sunday, Khan took on Rai Sharma, playing white. In that round, he played the Vienna game. The fast-paced encounter saw Khan being able to get a past pawn on the 7 rank, forcing Sharma to give up a piece at which point he resigned.
In spite of the loss to Khan, Drayton still managed to pick up two wins in his three rounds. His first game was against Sharma on Saturday, which he described as "not that difficult". Paying homage to Netflix sensation "The Queen's Gambit", Drayton chose that very opening and by the eighth move, his opponent gave up the Bishop pair and blundered a pawn at the very next move. After that, it was smooth sailing until the game finished in 46 moves.
"It's only after the game and reviewing it, I realised that I too made a critical blunder at move 16, which could have cost me the game by losing a piece, but lucky for me, my opponent was playing very fast and didn't capitalise on it. In the coming matches, I will have to keep my focus to be able to regain my title, because the other players wouldn't be so kind to miss an opportunity like that," Drayton said, reflecting on his opening game.
Among other notable victories, Glenford Corlette defeated National Blitz champion Davion Mars. In that game, Mars chose to play the Sicilian defence, which was going well for him until he failed to adequately defend his kingside castle. Acting on this, Corlette successfully managed to remove the two defenders of the f7 pawn, by first attacking his Rf8 with bishop to h6 followed by d5 pawn push threatening white bishop at e6. Mars' defence of king side rapidly crumbled soon after and the hourglass of his defeat was activated.
Loris Nathoo also picked up an exciting win over Errol Tiwari. Tiwari opened with pawn to d4 and Nathoo countered by playing the opening lines of the Kings Indian Defence. However, Tiwari opted to play the Samisch variation, with the subtle pawn to f3 on move 5, setting up a positional battle for both players to strive for attacks on the opposing kings.
On move 15, however, Tiwari made a tactical blunder that caused him to lose one of his minor pieces – the black bishop. Nathoo then quickly liquidated Tiwari's other minor pieces. Seeing the writing on the wall, Tiwari resigned on move 25.
While CM Khan has three wins, FM Drayton and CM Wendell Meusa have two points each. Nathoo has 1.5, with a win and a draw with Mars. Corlette has one point, Mars 0.5 and Sharma and Tiwari currently have 0.
The chess action will continue today and Wednesday, when Meusa takes on Corlette and Sharma battles with Corlette. Thereafter, the games will return to their weekend schedule as Round 4 commences.