Noting the plethora of complaints that have been made by persons over poor quality of internet services, Prime Minister Brigadier (retired) Mark Phillips has written the Public Utilities Commission (PUC), expressing the Guyana Government's concern and urging them to take action.
In the letter, addressed to PUC Chair Dela Britton, the PM zeroed in on the reports of poor-quality service being offered by telecommunications agencies in the country.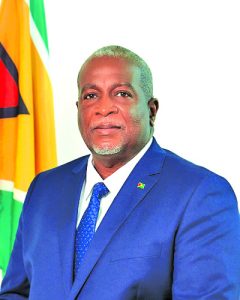 He also called on the PUC to examine the Telecommunications (Consumer Protection) Regulations 2020 with a view to addressing some of these concerns, and made it clear that he would be following up the "procedural requirements for effecting the amendments in the near future."
"The Government of Guyana is extremely concerned at numerous reports of poor quality of public telecommunications services, especially with respect to fixed and mobile broadband internet services. I am advised that institution of appropriate technical quality of services standards is a necessary part of the solution to this issue. I therefore request that the Commission examines the Telecommunications (Consumer Protection) Regulations 2020 with a view to amending Schedules 1 and 2 to include at a minimum the following quality of services parameters with appropriate definitions and standards," the Prime Minister wrote.
These fixed and mobile broadband quality of service parameters include availability, Packet Loss Ratio (which can cause dropped calls and buffering), average throughput for packet data (which can also cause buffering), latency (a discernable delay between two persons speaking on the phone) and jitter (video freezing).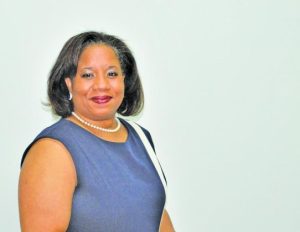 Just over two months after entering office, the People's Progressive Party/Civic (PPP/C) Government, in October 2020, issued commencement orders for the liberalisation of the telecommunications sector in Guyana, thus opening up massive business opportunities for new entrants in the Information and Communication Technology (ICT) and ICT-enabled businesses to operate locally.
It had been expected that this would have ushered in more ICT investments. Last year, the Prime Minister had said that the PUC had executed some works in preparation for the expected influx of opportunities from the transformed telecommunications sector.
He had also referred to the establishment of an internal monitoring unit to ensure that effective monitoring and compliance with the required quality of service standards are maintained by operators.
On October 23rd 2020, by the requisite publication in the Official Gazette, seven accompanying telecommunications regulations became effective: Licensing and Frequency Authorization; Spectrum Management; Universal Access and Universal Services; Interconnection and Access; Pricing; Consumer Protection, and Competition. As a consequence of this development, competition was increased, and modern (4G and beyond) service is being extended to previously underserved areas.
Competition is driving innovation as companies move to improve service and keep/acquire customers. Operators are investing in networks to provide modern and up-to-date services to Guyanese in order to win and retain customers.
The new submarine cable to be landed by U-Mobile (Cellular) Inc. is expected to lead to more competition for international data and international long-distance service, thus resulting in reduction of prices, especially for high-speed Internet.
Government is currently in the advanced stages of awarding another telecommunications licence for a 5G carrier. (G3)