A taxi driver was on Saturday evening stabbed to death by an assailant while purchasing a milkshake at a roadside vendor at Perth Village, Mahaicony, East Coast Demerara (ECD).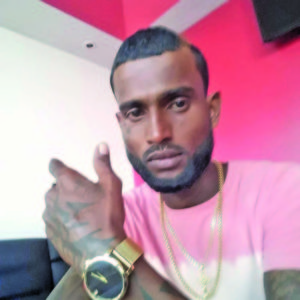 The dead man has been identified as 27-year-old Andy Mohamed, also called "Randy", of Wash Clothes Mahaicony.
Based on reports received, the young man had ordered the beverage and was about to pay for it when he was stabbed to the neck by the suspect who was armed with a glass bottle.
Mohamed reportedly collapsed on the roadway, but was immediately rushed to the Mahaicony Cottage Hospital, where he underwent emergency surgery, but subsequently succumbed to his injuries.
After committing the act, the suspect – a labourer of Perth Village – fled the scene and was now on the run. The Police have since visited the scene, where they questioned a number of persons in connection with the fatal incident.
Speaking with Guyana Times, Vadim Harikrishna Indarpaul, the now dead man's stepfather, related that he was at home when he received information that Mohamed had been stabbed and had been taken to the Mahaicony Hospital.
The young man's mother immediately left the home for the hospital and upon arrival at the medical facility, she received a phone call with the person on the other line informing her that her son had passed.
"She did not get to see her son…just as she reached the gate, someone called and tell her that Andy was dead…," Indarpaul revealed.
The grieving man explained that Mohamed did not have any issue with anyone and the family was baffled by the stabbing incident. He noted that his stepson had purchased a car a few months ago and from time to time, he would work it as a taxi.
This publication understands that the suspect might have refused to pay Mohamed for a drop earlier in the day which resulted in a heated argument between the two. This was, however, not confirmed by the Police.
Indarpaul said that before purchasing the car, Mohamed worked with rice farmers in the area spraying fertiliser. He noted that up to late Sunday afternoon, the suspect was still on the run.
The now dead man leaves to mourn his parents and two siblings. His body was moved to the Lyken Funeral Home to await a post-mortem.