A 17-year-old mechanic of Lot 36 Vilvordeen Village on the Essequibo Coast tragically lost his life on Sunday night, after an accident on the Airy Hall Public Road.
The accident occurred on February 5, 2017 around 19:50h. The deceased, Iftikar Ishmael was riding motorcycle CC 2962 when he collided with a motor lorry, GNN 6695, owned and driven by 30-year-old Balwant Mohabeer, a truck driver of Lot 52 Zorg, Essequibo Coast. Ishmael was reportedly heading home at the time of the accident.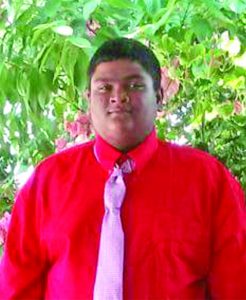 According to information received, the lorry was proceeding west out of Man-Man Gas Station, which is located on the eastern side of the road, while the motorcyclist was said to be proceeding north along the western side of the road at a fast pace. Ishmael allegedly lost control of his motorbike and ended up on the eastern carriageway where he struck the front of the motor lorry on the left side.
The teenager was thrown off the motorcycle and sustained injuries about his body. He was picked up in an unconscious state by public-spirited citizens and rushed to the Suddie Hospital. He was later pronounced dead. Ishmael's body was then taken to the Suddie Mortuary to await a post-mortem examination. Police are currently investigating.