…says Guyana should have enough gas for 20-to-30-year project
Guyana, which has been producing oil and gas since 2019 and which has plans to pipe in natural gas from offshore reservoirs, has a tremendous opportunity to earn money from natural gas exports. This is according to Caribbean Development Bank (CDB) Director of Economics, Dr Justin Ram.
Dr Ram was at the time fielding questions from Guyana Times during an OilNow-organised webinar panel. According to Dr Ram, who has been a proponent of the gas-to-shore project given its potential benefits for Guyana, exporting natural gas could provide Guyana with a lucrative market.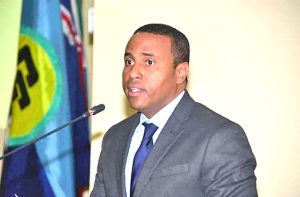 "I think looking at the geopolitical context as it were, there are significant opportunities to export natural gas now. Many Western Governments are looking towards stable parts of the world, where they can source their natural gas from. So, I think natural gas is going to be in significantly higher demand, certainly from frontier producers like Guyana," he noted.
Dr Ram's reference to geopolitics is especially relevant since in the wake of economic sanctions imposed on Russia for its invasion of Ukraine, the United States and countries in Europe have been looking for energy alternatives to Russia. In 2021, Russia was responsible for more than 380 million cubic metres of natural gas imports to Europe… per day.
"Guyana is well-placed to get into the liquefied natural gas [LNG] business. However, there's significant investment that is required for that. If we were to build an energy plant in Guyana now, we're talking about US$5 billion.
"I think Guyana has enough natural gas to support that for let's say a 20-to-30-year project. However, there are still a lot of investments that have to go in for that to work. So, Guyana can still export its gas, maybe through other alternatives like floating LNG," he said.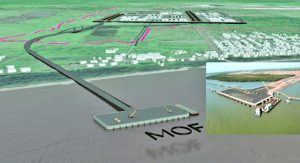 Another alternative, Dr Ram floated, was getting the natural gas to a neighbouring country with an energy facility, such as Brazil. The feasibility of all these proposals, according to the CDB Director, would have to be examined.
"One of the things with LNG, however, is that it uses up a lot of your gas. And so, from an economist perspective, there's a significant cost associated with that. What we call an opportunity cost. Because you're now depleting your resource relatively quickly.
"And so, pricing of that energy has to be done in a really fine-tuned way to ensure that if you are depleting your resource very quickly, then the revenue you receive from that should compensate you for losing your resource," Dr Ram explained.
In February. it was revealed that some 21 companies had submitted Expressions of Interest (EoIs) to be pre-qualified for the construction of the natural gas-fired power plant and the natural gas liquids (NGL) plant components of the gas-to-shore project. This was revealed by Head of the Gas-to-Shore Taskforce, Winston Brassington, while giving an update on the project at the oil and gas conference.
The scope of the US$900 million gas-to-shore project consists of the construction of 225 kilometres of pipelines from the Liza field in the Stabroek Block offshore Guyana, where Exxon and its partners are currently producing oil. The pipelines would be 12 inches wide which guarantees a capacity of 50 million standard cubic feet of gas per day (mmscfd), with a maximum capacity of 120 mmscfd.
The pipelines route onshore will follow the same path as the fibreoptic cables and will terminate at Hermitage, part of the Wales Development Zone (WDZ), which will house the gas-to-shore project.
The Guyana Government has invited interested parties to make investments in the WDZ, which will be heavily industrialised and for which approximately 150 acres of lands have been allocated. Those lands were previously used by the Wales Sugar Estate.
The other component of the project is the construction of a combined cycle power plant that will generate up to 300 megawatts (MW) of power with net 250 MW delivered into the Guyana Power and Light grid at a sub-station located on the East Bank of the Demerara River.