The issue of gold smuggling in Guyana is nothing new, and although it is highly unlikely that this practice can be eliminated, there has been notable progress in minimising its occurrences.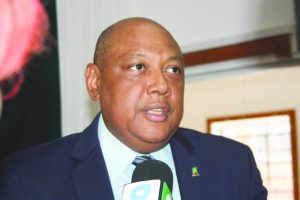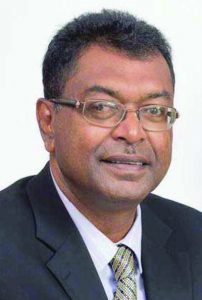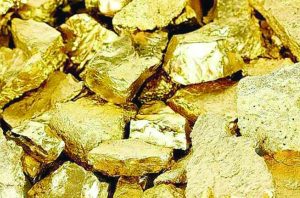 This is according to Natural Resources Minister Raphael Trotman, who recently told Guyana Times that although this problem is usually handled by another Ministry, he has taken note of the reduction in this illegal trade in Guyana.
"It is an ongoing matter and, largely, it is dealt with by Public Security (Ministry) and the security agencies, but I do not believe that we can eliminate smuggling; it is a part of the trade all over the world. But we have certainly, I believe, put a dent in it. It is an ongoing process," he explained.
Public Security Minister Khemraj Ramjattan told this publication that, from the start of 2019 to this present time, much has been done to curb the issue and prevent the trend of smuggling gold out of Guyana.
"As far as I am aware, yes, we are doing well in addressing this matter," he said. "For instance, at the airport and at the various places where they have to declare (gold) before it is sent abroad, we are working. And we have tightened up on that (declaration process)", he added.
A few months ago, the Guyana Gold Board (GGB) had asserted that "unknown" forces were smuggling gold out of Guyana, but in other media reports, there have been allegations that most of the gold smuggling taking place from Guyana is being done by those who are "legally involved" in the trade.
The GGB has disclosed that "on a comparative basis, the quantity of gold coming to the Gold Board has declined," and that "consistent reports and intelligence are that activities in the mining sector and the corresponding production levels do not match the amounts being declared at the Gold Board locations."
That, in effect, amounts to saying that gold smuggling is continuing unabated, notwithstanding the efforts of the authorities to rein in the smugglers.
For the past three years, illegal gold exportation has affected the growth of the country and directly affected the public treasury.
Minister Trotman had, in 2016, publicly declared that illegal gold exports amounted to around 15,000 ounces per week. That rate of smuggling meant the country was losing between 50 and 60 per cent of its gold production to illegal exportation.
As a result of the serious implications of gold smuggling, the local authorities then had opted to call in the US Federal Bureau of Investigation (FBI), which reportedly confirmed that Guyana, like some other countries in the region, had been losing significant amounts of gold to "highly organised smugglers".