Ranks of the Customs Anti-Narcotics Unit (CANU) have made a major narcotics seizure during an operation conducted in East Berbice, Region Six (East Berbice-Corentyne).
The operation was conducted on the Upper Corentyne between Number 62 and Number 75 villages. In one instance, CANU ranks discovered a "salt bag" containing a large quantity of marijuana, and two persons were arrested in relation to that find.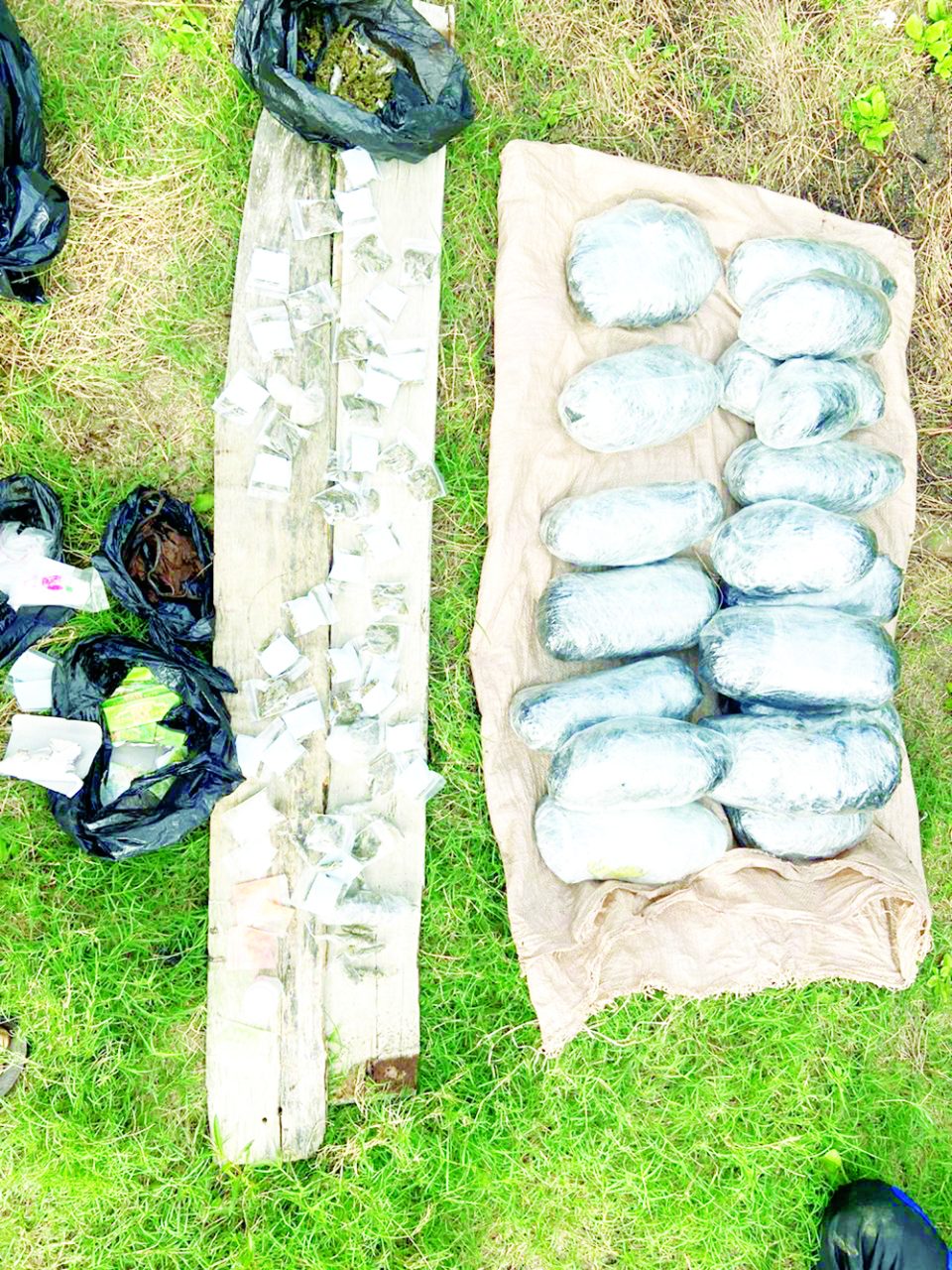 The entire operation conducted by the anti-narcotics officers along the Upper Corentyne has yielded a total of 8.5 kilogrammes of marijuana; 16.3 grammes of Ecstasy; 28 Ecstasy pills; 9.9 grammes of cocaine, and 18.1 grammes of methamphetamine.
Over the past recent weeks, CANU has made several major drugs' finds during operations held across the country. In fact, earlier this month, anti-narcotics ranks intercepted over 50 kilograms of cannabis in a hire car at Moleson Creek, Corentyne. The driver and a young male passenger have been taken into custody.
Then, last Saturday, CANU ranks discovered 85.804 kilograms of cannabis at a house at Dartmouth, Essequibo Coast, Region Two (Pomeroon-Supenaam). Several persons were arrested for that find.
CANU Head James Singh had said the Unit has been further widening its grasp across the country, more particularly in Berbice, Essequibo and other key locations.
Singh posited that the Unit's key aim is to disrupt smuggling routes. "CANU is extending its operations across the country – Berbice, Essequibo. The aim is to disrupt the routes and to also deter persons. We are not waiting at the airports or wharves, we are coming where you feel comfortable; we are not going to allow any community to become contaminated, we are working closer with the community policing groups and other agencies. We want to continue to build public confidence and trust," the CANU Head has said.