Hand-in-Hand 3-Day Inter-County tournament…
– Demerara 12-5 at stumps
By Brandon Corlette
An epic second day was played yesterday in the Hand-in-Hand 3-Day Inter-County tournament between Demerara and defending champions Berbice at the Lusignan Community Centre ground on the Demerara East Coast.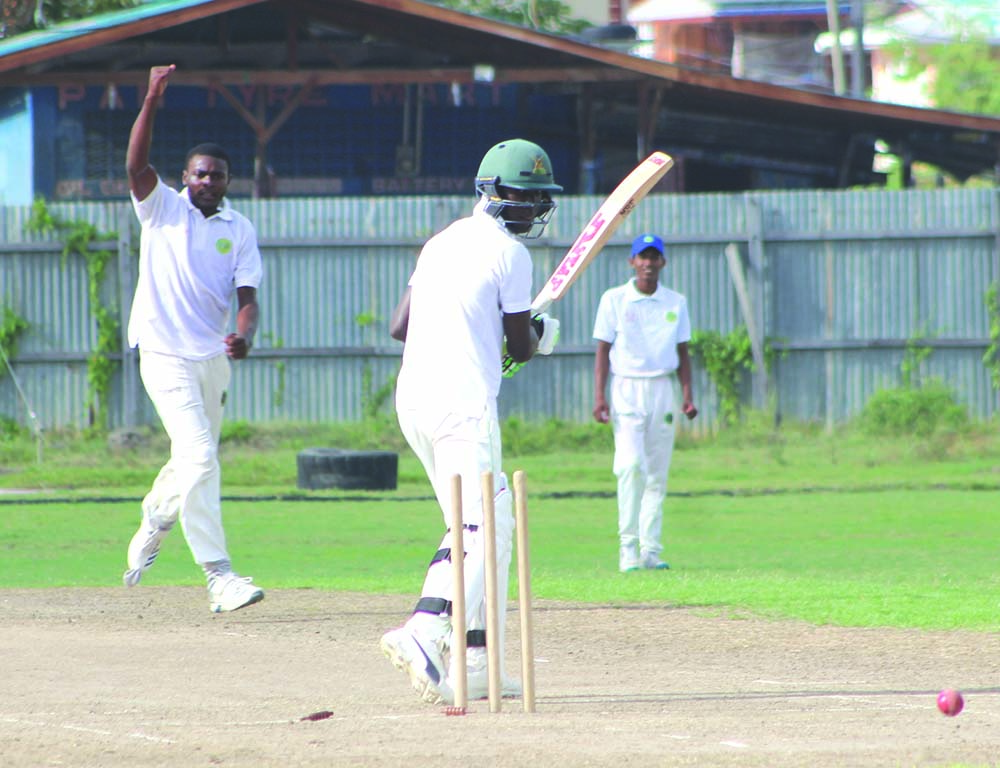 Batting first, Demerara scored 60 all out as a result of some poor batting coming up against some brilliant bowling from Kelvin Umrao and company on a fair cricket pitch.
Berbice then showed some poor judgment with the bat, as Demerara bowled on point to restrict the defending champions to 54 all out; with Joel Spooner and Ashmead Nedd leading the fight back.
But in the second innings, Berbice bowled 11 testing overs to restrict Demerara to 12-5 at stumps.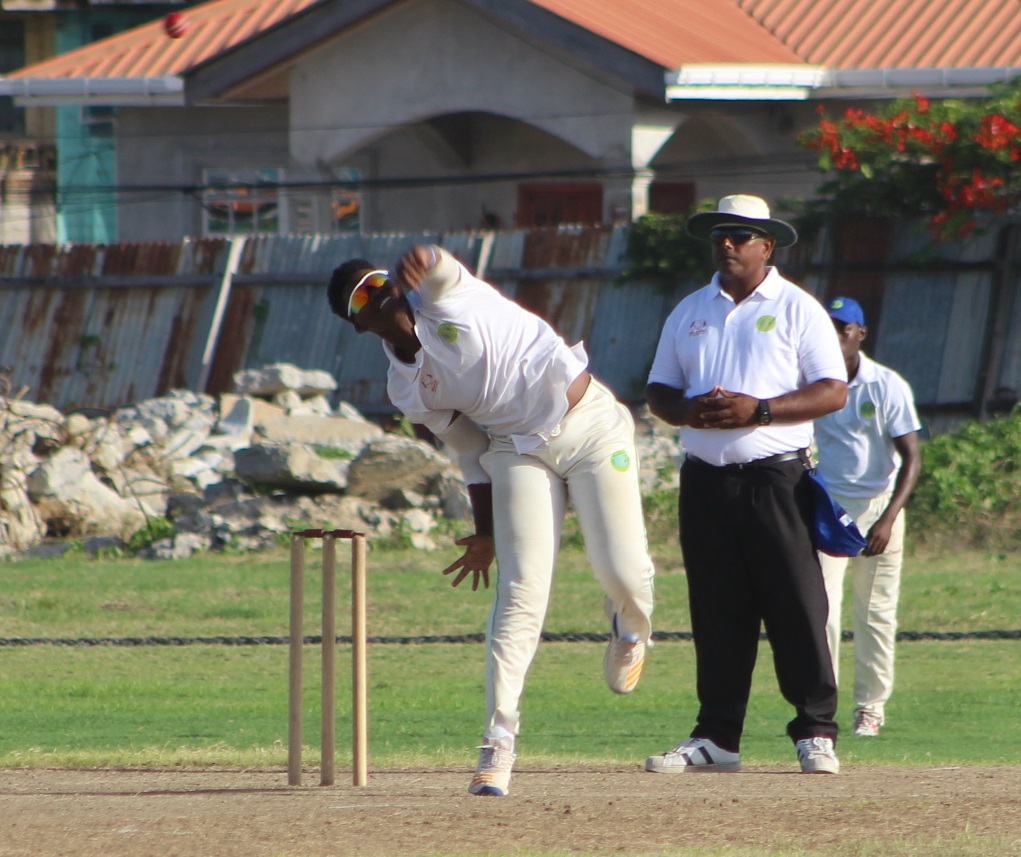 This match commenced at 12:40 hours because of moisture in the pitch, and saw Berbice captain Kevlon Anderson winning the toss and electing to field first under clear afternoon skies.
Demerara openers Robin Williams and Adrian Hinds went out to face the proverbial music supplied by Berbice, and Anderson produced the perfect start in his first over by removing Robin Williams, caught behind for a duck.
He followed up that beautiful line-and-length delivery with a swinging Yorker that so bamboozled his West Indies Under-19 team mate Sachin Singh that the 'solid' left-hander had no ability to produce an answer, and had to depart for a golden duck.
At 0-2, Demerara were battling the perfect Anderson storm, then entered Leon Swamy and Kelvin Umrao into the mix. With the city side reeling at 18-2, the third wicket fell when Alphius Bookie was trapped in front for seven, after surviving opening salvoes from bowlers Anderson and Chris Harry.
Andrew Samaroo lasted five balls for his duck, which came as he hit a ranked long-hop off Umrao to Nigel Deodat at mid-on three runs later.
Adrian Hinds kept on fighting, even as he watched his skipper Ashmead Nedd play an irresponsible swipe that resulted in him being cleaned up by Umrao for five.
At 44-6, Hinds's painstaking innings ended when he played a loose drive to cover-point off the bowling of Umroa, only to deliver same into the safe hands of Swamy.
The final four wickets fell for 16 runs when Nigel Deodat got into the act, varying his pace and getting his deserved wickets. Deodat removed Guyana U-15 captain Zachary Jodah for a duck, and beautifully bowled Pradesh Balkishun for one. Umrao closed off the innings with his fifth wicket when Dequan Bamfield edged one to Anderson at gully, and Demerara were condemned to 60 all out in 31.3 overs.
Umrao got his third five-wicket haul in as many matches this inter-county season, ending with 5-21 in 9.3 overs that included three maidens. Anderson took 2-3 in six overs, while Nigel Deodat had 2-8 in a splendid bowling effort.
In reply, Demerara conjured up a fiercer fighting spirit to produce a better bowling effort, wherein Berbice lost their first wicket with the score on 11, after Junior Sinclair and Alex Algoo had taken some runs off Qumar Torrington. Algoo was the first to be dismissed, leg-before by left-arm seamer Bamfield for five.
Windies U-19 selectee and Berbice class act Kevlon Anderson then dragged on a Torrington delivery that caused him to be bowled for a duck.
From that point onwards it was a display of poor judgment from the Berbice batsmen, with only Junior Sinclair reaching double figures. But at the first delivery bowled by Spooner in the match, Sinclair played a poor shot, an ugly swipe, and was out caught by Zacahary Jodah at backward point for 27, which included five boundaries.
In the brilliant Demerara bowling effort, off-spinner Joel Spooner had 4-9 in 5.1 overs, while skipper Ashmead Nedd had 3-7 in six overs. Guyana U-19 paceman Qumar Torrington had 2-23, while Bamfield had one wicket in an all-round bowling effort that saw Berbice slump to 54 all out in 22.1 overs.
Demerara had taken a first innings lead of six runs, but in the second innings were reeling at 12-5, with Kelvin Umrao continuing to wreak havoc, having taken three wickets at stumps. Nigel Deodat and Junior Sinclair has one wicket each in a spirited effort.
The third and final day of play will commence at 9:30h, and Demerara would be aiming to score big with the likes of Sachin Singh and Ashmead Need yet to bat.