East Bank Demerara
On the East Bank Demerara persons are trickling in slowly. When this publication visited the Houston Secondary School just a handful of persons were present. At the Peter's Hall Primary, there were some issues with persons not finding their names on the voters list. The situation was the same at several polling stations at Mocha Arcadia. At Herstelling, voters were in high praise of the GECOM staff for the smooth process and quickness in which they were able to cast their ballots.
West Coast Demerara
At the DeKendren Polling Station a slow start has also been recorded. Over at Zeelught (east) the situation was the same as only one person was seen there. However, a GECOM staff in the area indicted they expect the situation to change as the day progresses.
Yarrowkabra, Soesdyke-Linden Highway
At Yarrowkabra, several villagers including the Chairman of Yarrowkabra NDC have already casted their votes at polling stations. Reports from the community stated that a fair number of persons are in lines waiting to cast their votes, Other persons are checking to see if their names are on the list. No issues were with names not being on the list has been encountered. The amount is building up as more persons are entering the polling station at Yarrowkabra Primary School to vote.
East Coast Demerara
This publication visited several polling stations along the East Coast of Demerara including Buxton/Foulis and Enmore/Hope, where only a trickle of persons took advantage of the early morning voting. At Enmore a notable standout was a man, who was differently abled, and toting crutches and a leg in a cast braved his situation to cast his ballot. Voting continued to be slow in areas like Haslington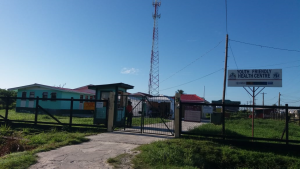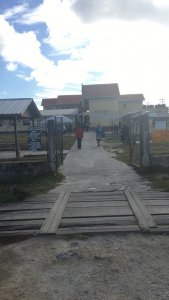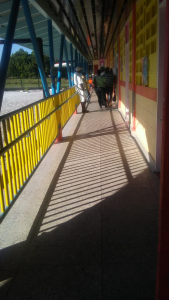 . At Hope Secondary, there was once again a notable absence of voters. Persons did express optimism that the voting would pick up later in the day.