…cyber defence assessment experts to arrive this week
The United States will be providing Guyana with critical technical assistance with the goal of boosting Guyana's capacity to protect itself from cyberattacks, including those aimed at the Guyana Defence Force's military networks.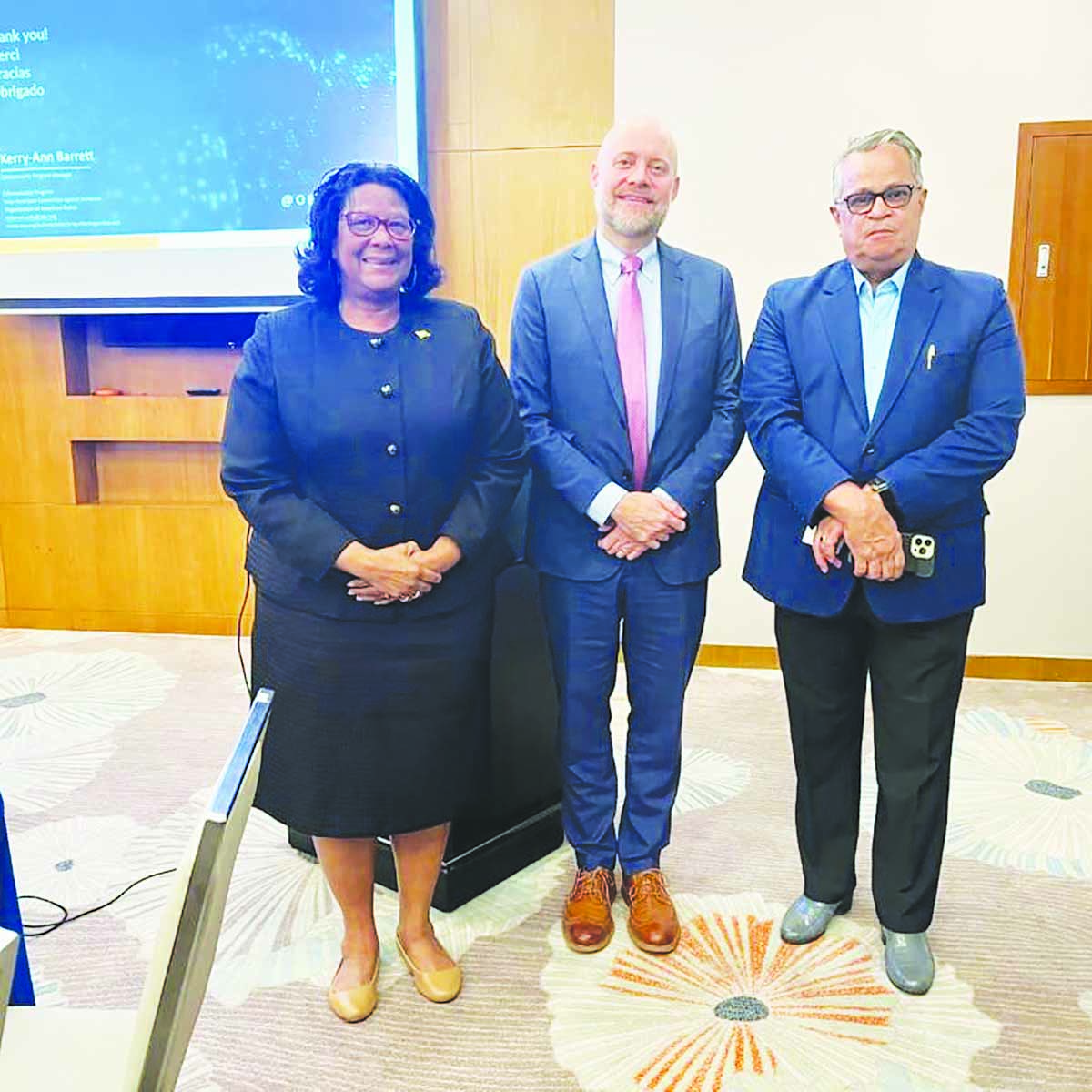 This announcement came during the ongoing visit of Deputy Assistant Attorney General of the US. Department of Justice (DOJ), Richard W Downing. Downing is accompanied by Cybersecurity Program Manager from the Inter-American Committee against Terrorism, Organisation of American States (OAS), Kerry-Ann Barrett, and DOJ cyber security experts.
During the visit, cyber security solutions were discussed with the Government of Guyana. It was decided that the DOJ cyber security team, in conjunction with the OAS, would provide technical support toward the development of a national cyber security framework for Guyana.
This framework will be used to combat cybercrimes, especially in the security and energy sectors. The team proposed similar support to Caribbean Community (Caricom) countries. Nor was this all that was on offer.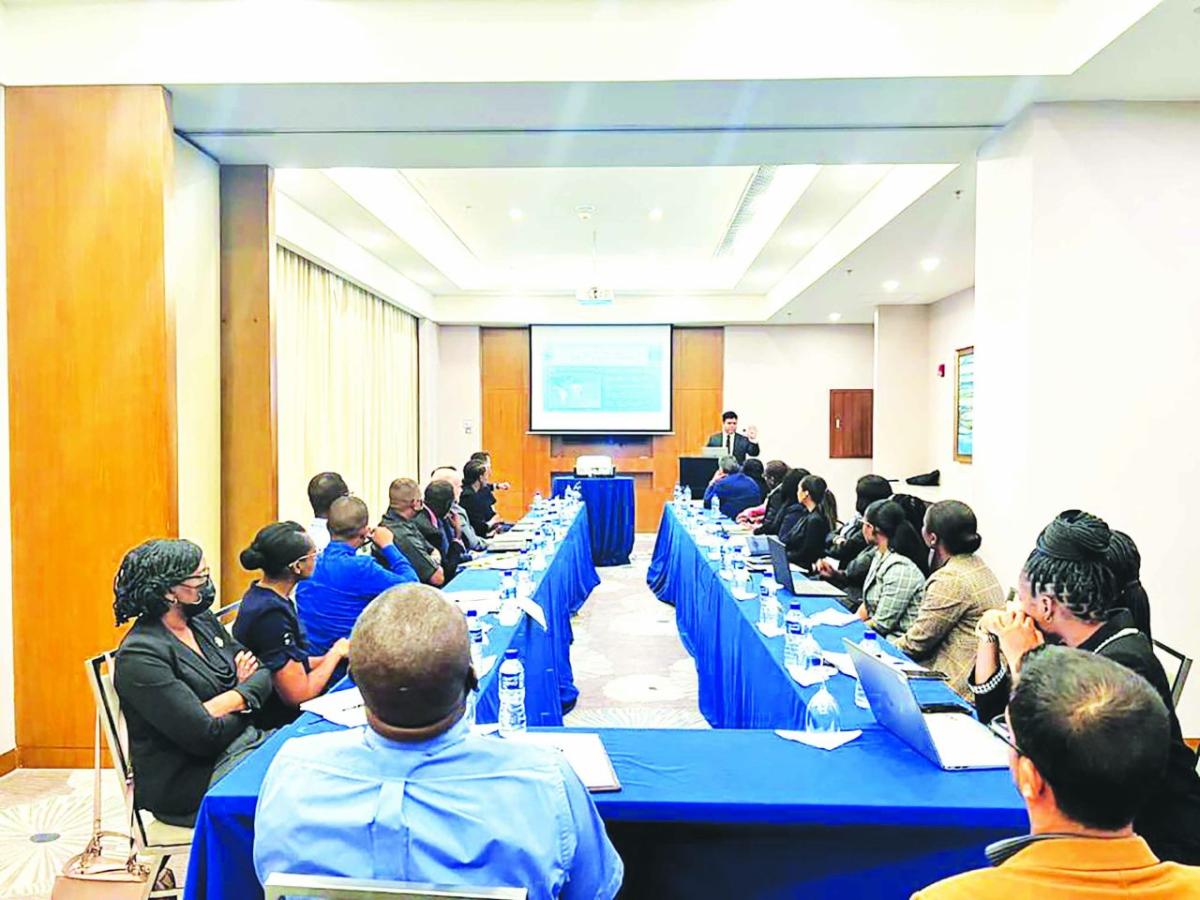 "In addition to the visit by DOJ, the US Southern Command and Florida National Guard will send a cyber defence assessment team to Guyana this week, with the goal of sharing best practices with the Guyana Defence Force to protect military networks from cyberattacks," the US Embassy in Georgetown said in a statement.
During the visit, the Deputy Assistant Attorney General and the Cybersecurity Program Manager met with Foreign Affairs Ministry Permanent Secretary, Ambassador Elisabeth Harper, representatives from the Office of the Director of Public Prosecutions, representatives from the Legal Affairs Ministry and the Attorney General's chambers, and representatives from the Home Affairs Ministry and the Guyana Police Force (GPF).
"Deputy Assistant Attorney General Downing and Ms Barrett encouraged Guyana's accession to the Budapest Convention, or the Convention on Cybercrime, which would offer additional resources to strengthen domestic capacity for law enforcement responses when combating cybercrime," the US Embassy said.
"This crucial step will help Guyana combat cyber threats as it undergoes a major economic transformation. These visits by DOJ and USSOUTHCOM highlight the United States' concerted efforts to assist Guyana in establishing and developing a strong cyber security defence to support future development."
Over the past week, there have been visits by several, high-ranking US officials to Guyana during which discussions were had on areas of opportunity to further relations between the two countries.
Only a few days ago, a seven-member bipartisan congressional delegation (CODEL) from the United States Congress visited Guyana to engage local stakeholders on a number of areas of mutual interest including governance and bipartisan cooperation between the two countries.
The congressional delegation further pledged the support of the US towards a number of developmental areas in Guyana, including modernising the country's energy sector as well as its physical infrastructure.
Led by Chairman of the House Committee on Ways and Means, Congressman Jason Smith, the delegation also included Congresswoman Terri Sewell (D-AL), Congresswoman Carol Miller (R-WV), Congresswoman Michelle Fischbach (R-MN), Congresswoman Beth Van Duyne (R-TX), Congressman Mike Carey (R-OH), and Congressman Kelly Armstrong (R-ND).
They arrived in Georgetown on Thursday last with an agenda to meet with Government officials and Opposition Leaders to discuss issues related to governance, economic matters, and the importance of bipartisan cooperation.
Additionally, the congressional delegation also met with prominent business leaders from the United States and Guyana to learn first-hand about Guyana's exponential economic growth.
According to the US Embassy, the visit of the US officials seeks to further examine the bilateral and economic cooperation between the United States and Guyana. (G3)