…US$8.3M received in royalties last month
By Jarryl Bryan
Vice President Bharrat Jagdeo has disclosed that over US$200 million earned in oil revenues is currently in Guyana's Natural Resource Fund (NRF), with the latest payment made in January this year.
Jagdeo made this disclosure during a press conference on Tuesday. He explained that US$206.6 million (GY$43.1 billion) is currently in the NRF), including the latest royalty payment of US$8.3 million, which was received last month.
"So far, US$21.2 million in royalty payments have been made into the fund. And there are four payments – US$4.9 million, US$3.6 million, US$4.3 million and US$8.3 million in royalty payments, at different times – April 2020, August 2020, October 2020 and January 2021," Jagdeo explained.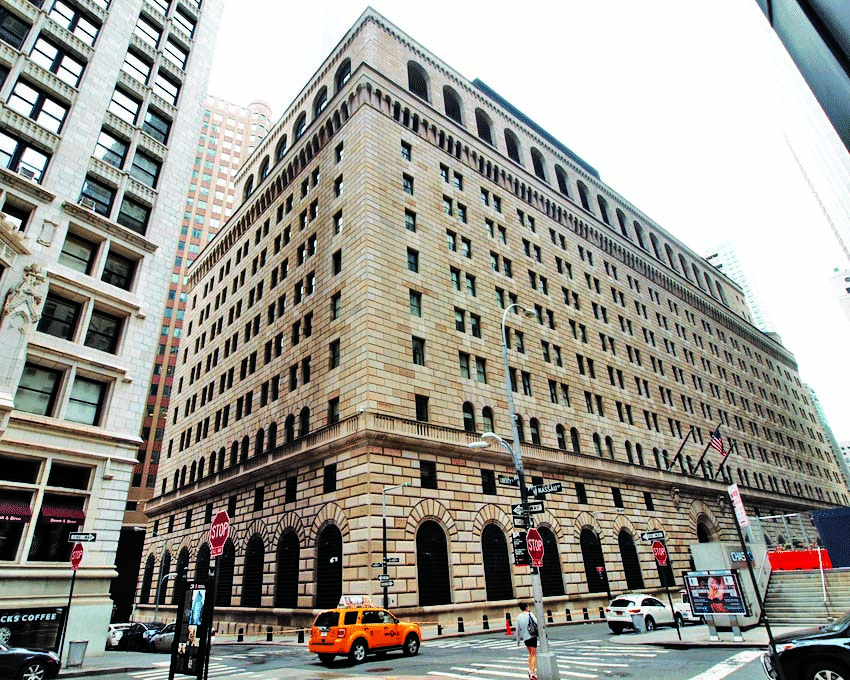 "And then from profit oil, we have March 11 (2020) – US$54.9 million; June (2020) – US$35 million, August (2020) – US$46 million and January 11 (2021) – US$49 million… so we now have US$206.6 million in the fund – US$185 million so far from profit oil and US$21.2 million from royalty."
So far, all of Guyana's oil revenues are being held in the NRF, which is banked at the Federal Reserve Bank of New York. However, this money has remained untouched, as the protracted political crisis that followed elections sabotaged any attempt to set up a system for withdrawing funds.
It is expected that the Natural Resource Fund Act, which stipulates that various committees must be established to provide oversight for the fund, will be reviewed in the National Assembly by the current Government.
Depletion
Jagdeo also responded to the criticism of some experts on Guyana's lack of a depletion policy. He made no bones about the fact the Government is prioritising production while a window still exists to earn substantial oil revenues.
"We made it clear and we gave the reason why. Our objective is to try to maximise production at this stage, to get as much resources as we can into our sovereign wealth fund and to spend it back on improving the lives of our people, because we do not know how long fossil fuel will continue to have dominance.
"Already, you have seen with the (US President Joe) Biden Administration in place, with the tough measures they have taken in the US where fracking and some areas they shut down from oil exploration and development and with them rejoining the Paris Agreement. He has made it clear that renewable energy is the future," he said.
According to Jagdeo, Guyana may still have a window of opportunity because of its high-quality crude with minimal impurities, resulting in less costs to refine it. He warned, however, that opportunity would not be there forever.
"If you leave it (oil) in the ground for 30 years, you may never be able to get it out. And where are we going to get the alternative revenue to do all the things we need to do for Guyana and our people. We need to at least build the infrastructure so we can support a more diversified economy and long-term well-being of our people," Jagdeo added.
Crude marketer
It had been announced last year that Guyana received 29 bids from companies interested in marketing the country's crude. Jagdeo revealed, however, that 28 of these companies were disqualified owing to "nonsensical" bid requirements, even though these companies have proven track records in marketing crude and are trading billions of barrels per day.
This resulted in the Government having to approach the Stabroek Block co-venturers – ExxonMobil, CNOOC/NEXEN and Hess, in order to bid for the contract to market Guyana's fourth lift back in December. As a result, Hess marketed the fourth lift of one million barrels of oil.
Moving forward, Jagdeo noted that they were examining options to procure a crude marketer and whether it was feasible to go back to the drawing board with the very same companies who were previously disqualified on technicalities. The assessment, he said, is likely to be completed by the time Guyana becomes due for its next shipment of crude.
"We are now discussing whether we just go and invite the same companies and change the so-called prequalification criteria. Because if the criteria are set up in a way where you can disqualify a person for lack of technical capacity, who is already selling your oil, something is wrong with that.
"So, either a simplified prequalification criterion, where you can say all of these companies are capable of marketing and then it's just a matter of best price. In that context, we can look at people who want to buy the oil directly. For us, it is the best price for our oil. That is what we're looking at. Because there are hundreds of companies who can take this oil and sell it," Jagdeo said.