A woman who allegedly chopped a Policewoman who is the new girlfriend of her child's father was on Thursday remanded to prison.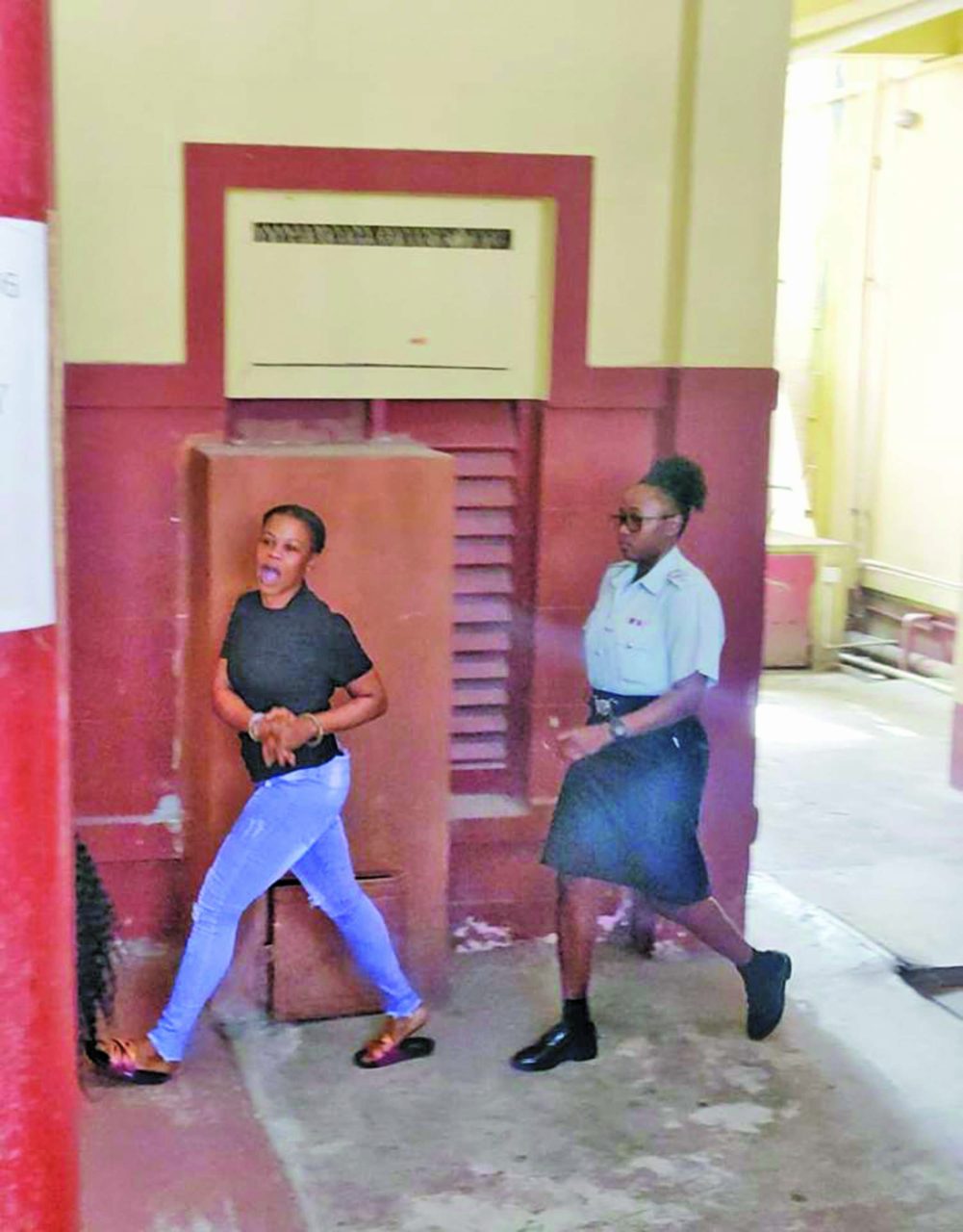 Revelana Smith, known as "Ducky", appeared before Chief Magistrate Ann McLennan at that Georgetown Magistrate's Court to face an allegation that on March 26, 2019 at Pike Street, Kitty, Georgetown, she wounded Reneta Bharrat with intent to commit murder.
The prosecution is contending that on March 26, the virtual complainant, who is a Policewoman, went to meet her boyfriend when the Lot 88 William Street, Kitty vendor quickly existed a taxi armed with a cutlass, and dealt the VC several chops about her body.
The VC was rushed by public-spirited persons to the Georgetown Public Hospital, while Smith made good her escape.
In court on Thursday, Police Prosecutor Neville Jeffers objected to the defendant being placed on jail on ground of the seriousness of the charge. He also informed the court that Smith had gone into hiding after committing the crime, but acting on information received, Police were able to apprehended Smith in Sophia, Greater Georgetown.
The prosecutor also pointed out that, based on the medical report, one of the VC's fingers was severed, and she received a chop to her hand and laceration to the head.
In a bail application, Smith's lawyer, Adrian Thompson, informed the court that his client is not a flight risk and is willing to comply with any condition outlined by the court for her bail.
He contended that the VC received a wound only to her right arm, and that that wound is not life threatening. He also told the court he is surprised at the charge his client is facing, since it involved the father of her child.
However, Magistrate McLennan denied the bail application and remanded Smith to prison. The case will continue on April 24.