A resident of La Grange, West Bank Demerara (WBD), Danraj Persaud was late Monday afternoon unanimously found guilty of raping a 15-year-old girl by a 12-member jury at the Sexual Offences Court.
When the jury foreman announced the verdict reached after two hours of deliberations, Persaud had little reaction, walking calmly of the courtroom, escorted by Police ranks.
The girl was 15 years old at the time of the reported unlawful sexual penetration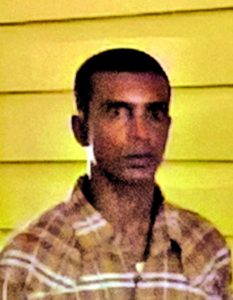 that occurred in a West Demerara village. Justice Jo Ann Barlow delayed Persaud sentencing to November 27, 2018 after his lawyer, Maxwell McKay, requested a probation report. A victim impact statement and a plea of mitigation will also be presented to court.
The incident was said to have occurred on October 23, 2013 and Persaud was 33 years old at the time. Attorneys Seeta Bishundial and Tiffini Lyken prosecuted the case over the last several days. Persaud was remanded to prison until his next court date.