A female farmer of Crane, West Coast Demerara (WCD) who lost her livestock during a severe flood last year has received a quantity of baby chicks and ducklings from the Agriculture Ministry on Tuesday.
The donation was handed over by Agriculture Minister Zulfikar Mustapha during an event at the Guyana Livestock Development Authority (GLDA) at Mon Repos, East Coast Demerara (ECD).
The farmer, Jane Robinson, 56, received 50 ducklings, 86 baby chicks and three bags of feed.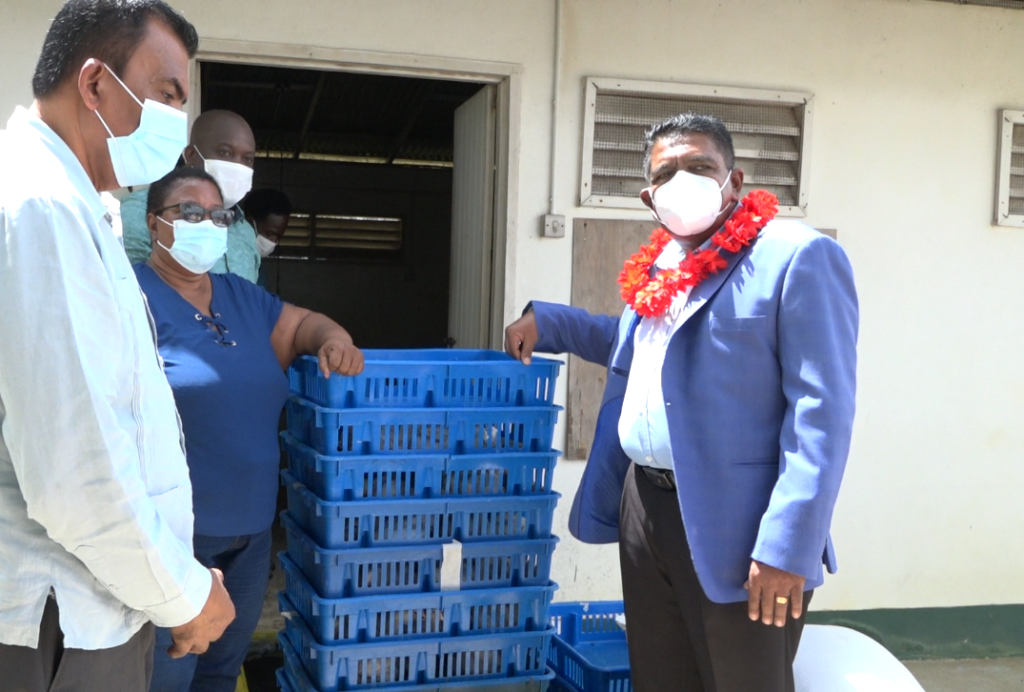 According to the Agriculture Minister, Robinson had approached him last month during his engagement with residents and farmers of Windsor Forest, and had explained her situation.
Her estimated loss was $400,000. Ever since the devasting flood, she had been struggling to restart her business. As such, she reached out to the Ministry for assistance.
"I made a commitment that I was going to help, and I asked her to visit me at my office, and here we are today… We gave her these things so that she can start back rearing, so that her production can be valuable to herself and the community," Mustapha noted.
Robinson has expressed gratitude to the Ministry for the donation, and is elated that she would now be able to rear poultry again.
"The majority of my stocks died…and now I will be able to start back again…I am very thankful for what I would have received…to be honest, this will help me a great lot, because from here I would be able to multiply", she said.
Several villages along the West Coast of Demerara were inundated due to heavy downpours last May. Residents had suffered immense loses due to the flooding.