Decomposed bodies in boat
…says aerial, sea search proved futile
It has been four days since a boat containing several decomposed bodies was spotted offshore Guyana, but it has since disappeared without a trace.
After days of combing Guyana's waters, members of the Guyana Defence Force (GDF) Coast Guard were not successful in locating the vessel, which was first spotted on Monday at about 14:15h.
When contacted on Thursday, Public Works Minister Juan Edghill told Guyana Times there has been no sighting of the vessel although there were both aerial and water top searches.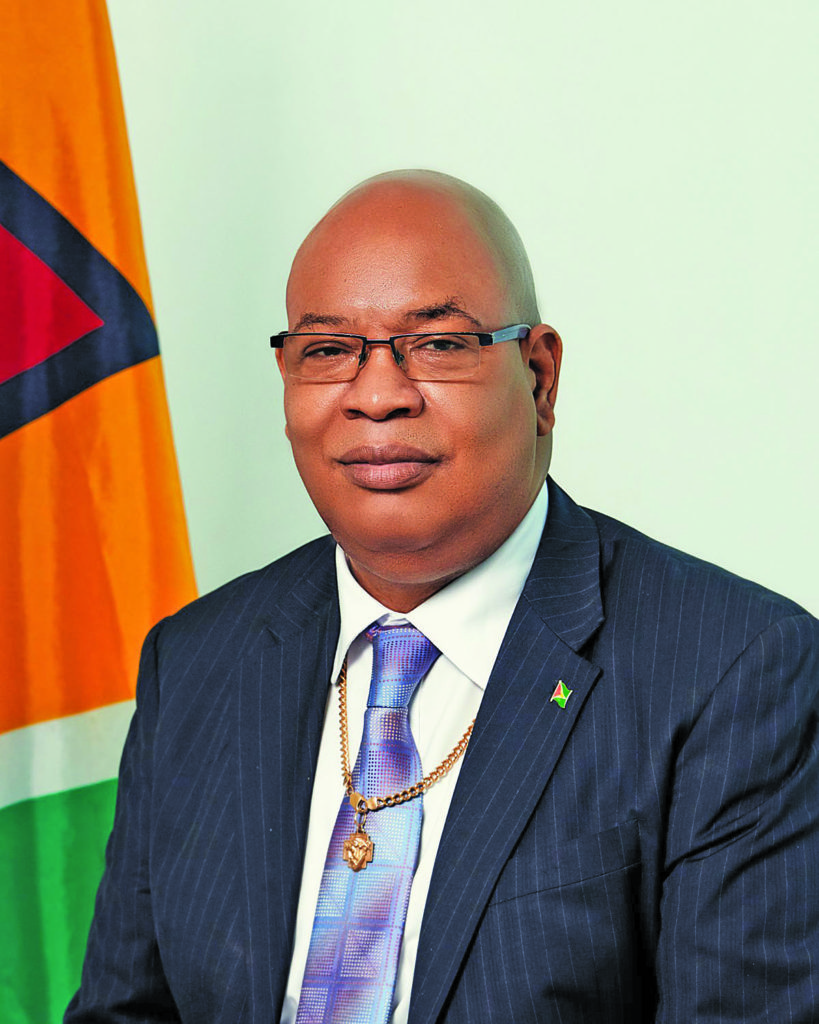 He explained that following the news of the vessel being spotted, a GDF boat was deployed to the area, which is about 112 nautical miles offshore Guyana, to search for same, but after more than two days, the boat returned on Thursday morning without any success.
"We have searched our waters thoroughly, and there was not sighting…we now depend on our international collaboration to search outside of Guyana's EEZ (Exclusive Economic Zone).
He further stated that once the boat in question is spotted in any other country, there is a mechanism in place to alert the various international partners.
On Wednesday evening, the Maritime Administration Department (MARAD) explained that "the boat with the seemingly lifeless persons on board has not been seen since the evening of Monday, February 15, 2021".
The agency had stated that a vessel of the Coast Guard remained at sea with the aim of locating the vessel, but up to late Wednesday evening, it did not report any sighting of the boat.
As such, MARAD stated that the vessel might be possibly drifting to Trinidad and Tobago, based on ocean current.
The boat was last sighted at around 17:53h on Monday, approximately 83 miles off Guyana's coast. Authorities say the boat was drifting in a westerly direction.
A crew from ExxonMobil had informed MARAD of the situation. The bodies were in a badly decomposed state, and it was suspected that there were about five to ten persons. The unverified photos of the vessel seen by this publication suggest that the bodies were mutilated.
However, MARAD had asked ExxonMobil to put out a tow line and bring the boat to shore, but the crew indicated that they had to seek permission. By 15:00h, they received permission to tow the boat to the shore, but their efforts proved unsuccessful.
On Tuesday, after hours of searching, the boat was not found. During an emergency press conference on Tuesday night, officials explained that the weather was bad at sea and there was a possibility that the boat had sunk.
This was according to Director of Maritime Safety, Retired Coast Guard Commander John Flores, who stated that the vessel, which is fairly deep, might have accumulated sea water or rain water due to "very bad weather."
He noted that the open vessel seemed to be a river craft, which made it more susceptible to flooding by rain or sea water.
On Tuesday, two boats with two 200-horsepower outboard engines had left Morawhanna in Region One (Barima-Waini) and executed search patterns offshore and inshore that encompassed the area from the western boundary of Guyana's maritime border all the way to Anna Regina, Essequibo Coast. Additionally, the GDF executed three reconnaissance flights over the initial search area, and also the expanded search area. Despite these efforts, the vessel has not been found. (G10)