Detention of crew member in Venezuela
– crew members charged in Venezuela, to be illegally held for 45 days
Seeta Ramnarine, the wife of one of the fishing vessels' Captains detained by Venezuelans who trespassed into Guyana's waters, has made an emotional appeal for the safe return of her husband and all the crew members currently being held in Venezuela.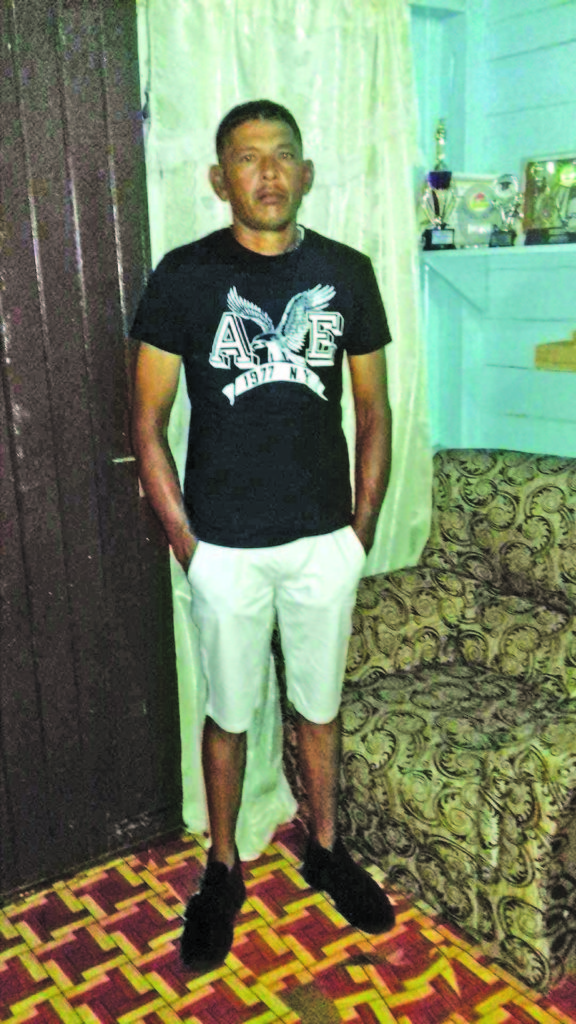 Mrs Ramnarine's life turned upside down on Friday last when her husband, Richard Ramnarine, called to tell her he had been detained by Venezuelans. Ramnarine was Captain of the Lady Nayera, one of two fishing vessels that were conducting their business in Guyana's waters when a Venezuelan ship accosted the crews.
In a telephone interview with Guyana Times, the wife said that she, like the rest of families left behind, was worried for her loved one and frustrated at the brazen actions of the Venezuelans.
"I'm frustrated, because they were not illegal at all. And I'm sad about it, because he is so far away and we can't hear from him now or see him. I just hope that everything works out and everyone returns home to their respective families," she declared.
The couple have two daughters aged 22 and 19. According to Mrs Ramnarine, they too are worried for their father. She made an appeal for the Venezuelans to release the men, who – reports suggest – are being held in the neighbouring country pending a court hearing.
"(Our daughters) are sad also; they love their father very much and this is the first time something like this happen. But they're holding up," the 42-year-old said, adding that they would get updates on the situation from the Government and specifically, the Foreign Affairs Ministry.
"All the crew members that are there, they have families who are depending on them… they should release the crew members to come home, because their family – all of us – are worried. Let them come home."
This publication also spoke with Kumar Lallbachan, the owner of Lady Nayera. He confirmed that the men were taken to court on Monday and that the Venezuelans were given 45 days to investigate, during which time the men would be kept in custody. But he noted that the men are completely innocent.
"They went to court (Monday) and they came back late. And when I spoke to them last night, they told me they gave them [law enforcement] 45 days to investigate. I don't know what they're investigating for or what they're going to do with them," he stated.
He explained that the Lady Nayera has been in operation for less than two years, with Captain Ramnarine at the helm of the vessel from day one. Lallbachan noted that the Captain had always ensured the vessel stayed within the boundary lines.
"I spoke to them before they leave and told him that my boundary line Is Anna Regina and the farthest is Waini. And he said OK, he will go with that. And he kept within that. I was contacted on the Friday. When they picked them up in Guyana waters, he (Captain) sent the coordinates to me and he said that they delete his GPS, but he has it on his phone."
The Government of Guyana has meanwhile made it clear that it is working to get the men back as soon as possible. Guyana's Foreign Affairs Minister Hugh Todd conducted a virtual meeting with his Venezuelan counterpart, Jorge Arreaza on Monday. During the meeting, Arreaza had assured that the men's human rights were being respected and that he would pursue their early release.
In a statement on January 23, the Foreign Affairs Ministry had revealed that the two Guyana-registered fishing vessels were operating off the coast of Waini Point in Guyana's Exclusive Economic Zone (EEZ) when they were intercepted by the Venezuelan naval vessel, Commandante Hugo Chavez GC 24.
In fact, the statement said that the Venezuelan vessel was illegally sailing within Guyana's EEZ and Contiguous zone when it intercepted and boarded the vessels, whose captains were instructed to chart a course to Port Guiria where they were detained. According to the Ministry, the Guyana Government were not notified at the time of the detention of its nationals, in contravention of established norms.
The crew of the Lady Nayera include Captain Ramnarine and his crew members Ramlakan Kamal, Nick Raghubar, Javin Boston, Michael Domingo, and Joel Joseph. The other vessel the Sea Wolf was captained by Toney Garraway, while the crew members included Errol Gardener, Orland Roberts, Christopher Shaw, Shirvin Oneil, and Randy Henry.