A Berbice woman has confessed to stabbing her reputed husband twice to his chest on Friday morning in New Amsterdam, Region Six (East Berbice-Corentyne).
Dead is Anthony Giddings called "Big Head" of Lot 14 Pitt Street, New Amsterdam.
Reports are the incident occurred at about 01:30h on Friday morning during an argument when the 45-year-old man threatened to stab his reputed wife.
Giddings and his 43-year-old reputed wife, who were both unemployed, had been together for the past four years. Police said that the woman walked into the Central Police Station and reported that she had stabbed Giddings.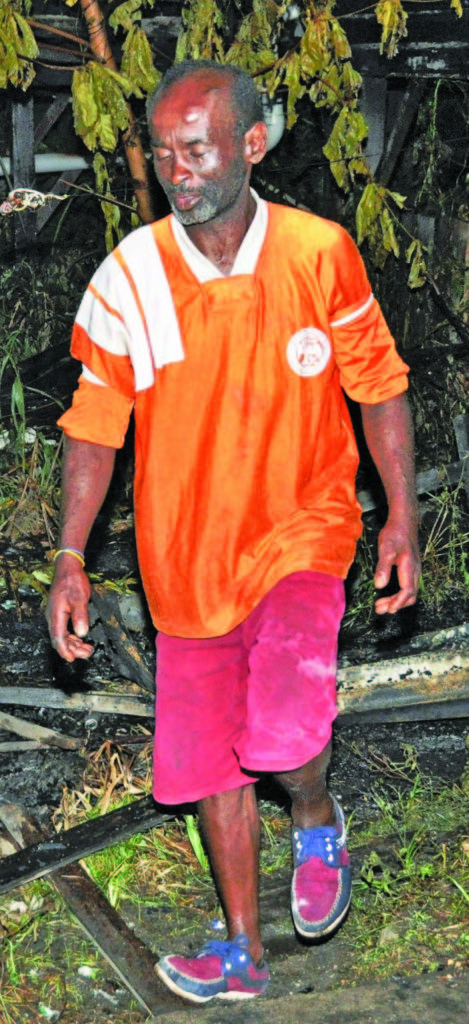 Reports are that the woman had been complaining for years about Giddings' abusive behaviour. He was arrested by Police several times in the past for hitting the 43-year-old woman. During one of the assaults, one of the woman's hands was broken.
The woman reported that on Friday morning, Giddings asked her for a lighter to light his cigarette but she told him she did not have any. As such Giddings allegedly became annoyed and an argument ensued. Giddings then reportedly pulled out a knife from his waist and threatened to stab her. She told investigators that as they argued, he threatened to stab her several times, causing her to become fearful and run out of the house. Reports are that the man pursued her onto the street, which resulted in her grabbing the knife from him and dealing him two stabs to his left side chest. The woman then ran to Central Police Station about half a mile away and reported her actions.
Meanwhile, Giddings was rushed to the New Amsterdam Hospital where he died while receiving medical attention. Police have since recovered a knife from the scene, which is believed to be the murder weapon.
Speaking with this publication, the dead man's father, Hubert Giddings, said he did not have much contact with his now dead son.
"I know he and the girl live there and they are always nagging and fighting, all on the road they always fighting. So, it is nothing strange. He don't come at me; he can't come at me because of his behaviour. Both of them always fighting all over the place. People said last night both of them were on the road, one with a knife and one with a piece of wood," the senior Giddings explained.
When this publication visited the area neighbours, however, said that it was the man's reputed wife who was the abuser.
Giddings was previously convicted for possession of narcotics and other crimes.
In April 2020, the couple had lived in another house at Pitt Street, New Amsterdam, which was destroyed by fire. Investigators later concluded that the fire was an act of arson. Giddings had accused his partner of burning the house during an argument. They subsequently moved into another vacant house, also situated at Pitt Street, New Amsterdam. The couple has one child. However, the Child Protection Agency had placed the child into the custody of a close relative after birth.