A scrap metal collector was on Saturday evening killed in an apparent hit-and-run accident in the vicinity of the New Amsterdam Hospital, Region Six (East Berbice-Corentyne).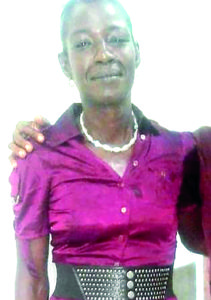 Dead is 39-year-old Raquel Edwards of Levi Dam, Angoy's Avenue, New Amsterdam.
Reports are that Edwards was riding her bicycle when she was struck down by a speeding car bearing registration number PNN 3631. As the woman was riding along the roadway, she was struck by the car as the driver was negotiating a turn.
She was reportedly tossed into the air and landed on the roadway as the car fled the scene.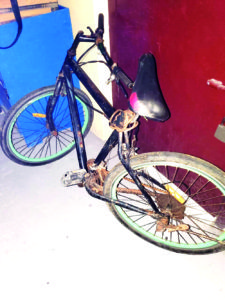 According to Police, the accident occurred about 20:40h, a time when
persons should be observing the 18:00h-06:00h curfew.
Police said the woman sustained severe injuries about her body and was taken to the New Amsterdam Public Hospital, where she later succumbed.
The driver of the motor car, a 34-year-old mechanic of Stevedore Housing Scheme, South Ruimveldt, Georgetown, was subsequently arrested.
Guyana Times understands that after the accident, the driver confided in a relative and the Police were contacted.
Meanwhile, the now dead woman's sister Fern, told this publication that she was home when she received a phone call from the New Amsterdam Hospital stating that her sister was involved in an accident and was in a critical state.
"When I reached the hospital, the doctor told me that she did not make it … both hands and feet break- up. All over she skin had fine cuts like when glass cut you up…" the sister cried.
The now dead woman would have celebrated her 40th birthday today. She leaves to mourn one child and seven siblings.