…still uncertain about their future
By Samuel Sukhnandan
As scores of sugar workers gathered outside the compound of the East Demerara Sugar Estate to collect their severance package on Monday many of them expressed deep dissatisfaction with the process that was implemented by the management of the Guyana Sugar Corporation (GuySuCo).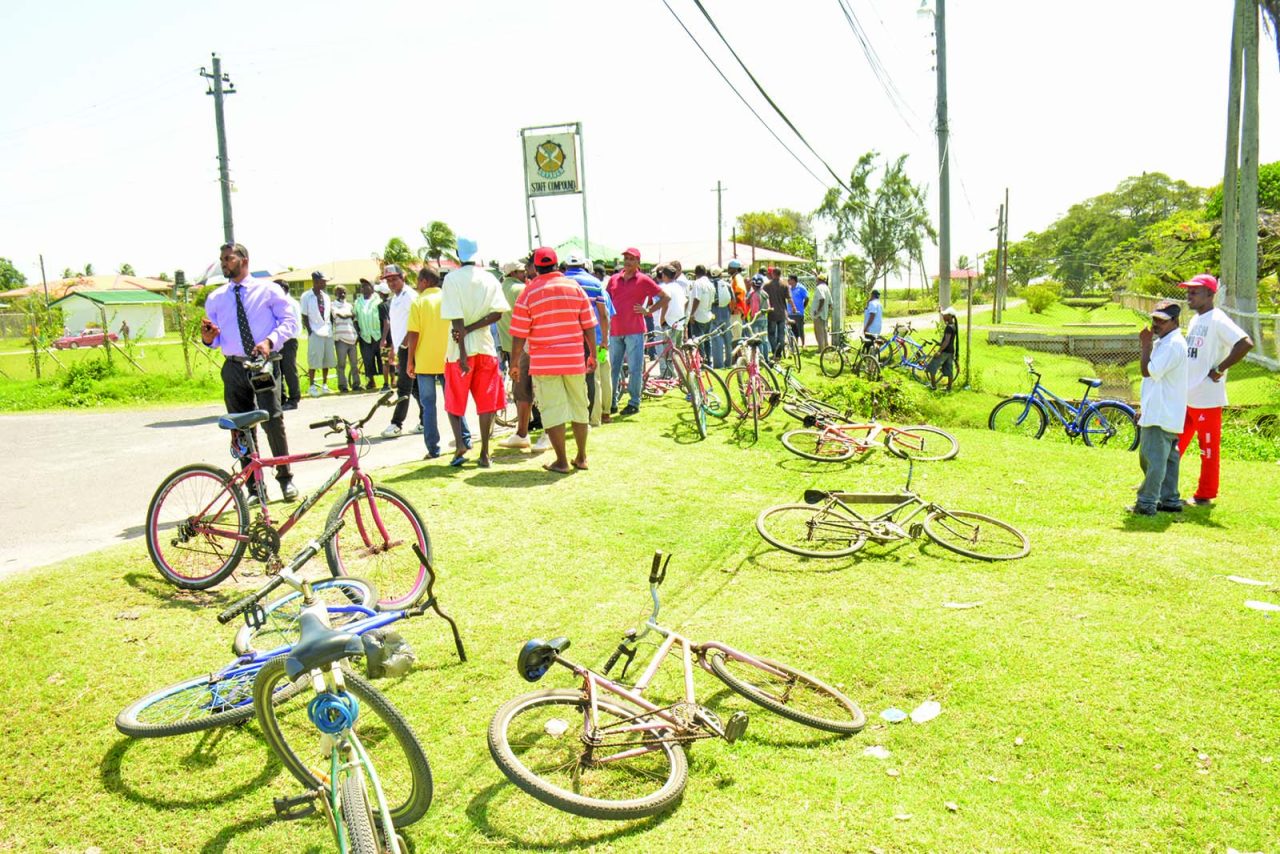 Factory, maintenance and workshop workers were the first to receive their severance payments, but most of these ex-GuySuCo employees described the process and time it took to get paid as exhausting.
Guyana Times understands that cane harvesters will start to receive severance from today.
When this newspaper arrived at the East Demerara Estate, several workers had already assembled at the entrance, where they met a security guard and were each given a chip with a number.
But the order in which the payment was done was not pleasing for some workers, as they believed that people should not have been forced to wait for long periods in the scorching sun.
"You done work all them time deh in the sugar industry, and you can't come out here and get no order. No manager is out here to see you or this body; this is what is going on. 'Y'all come by numbers', and workers for this and that will be escorted in groups or something," one ex-worker said.
Another said he is not pleased with the time frame that was given to collect severance.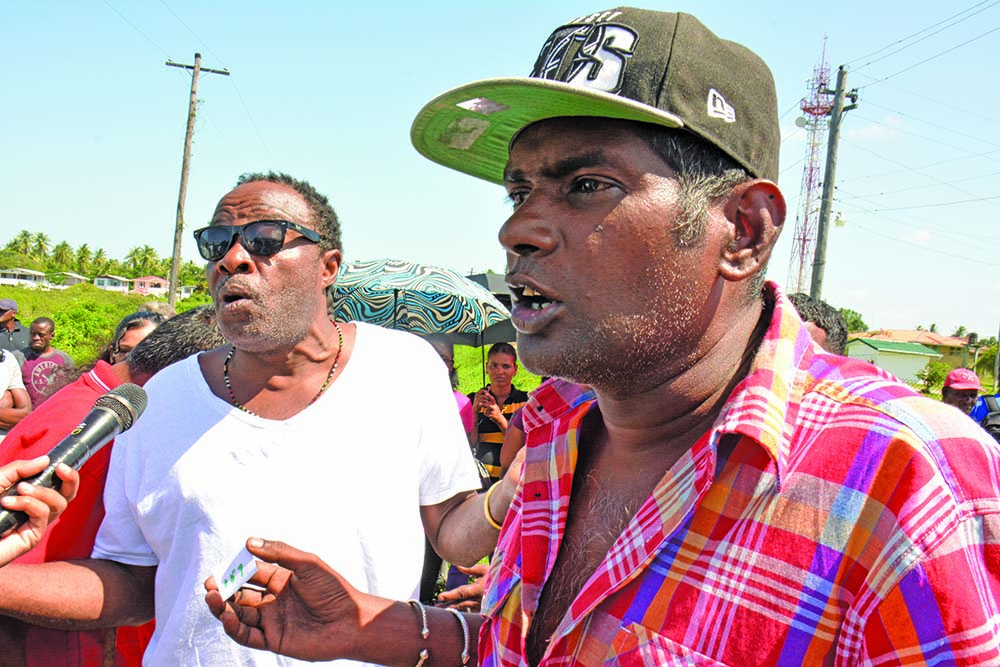 "The time they have here: from 1-3 (13:00-15h), that's insufficient. At least 9-3 (09:00-15:00h) would have been better. Some of the people would have gone from here already. How much people could you deal with from 1-3?" he asked.
The payout was set to last from 13:00hrs to 15:00hrs, but workers were concerned that there was no one present to coordinate how persons are allowed to go into the compound.
There also were concerns over some ex-workers being given permission to enter the compound even when their numbers were nowhere closed to being called.
Future
Despite these concerns, workers who were lucky to get early numbers said they were pleased with the quantum of their severance, and spoke about future plans; but for others, their future is uncertain.
A former factory worker, Lloyd Lawrence, said he feels satisfied with the amount he has received as severance on Monday. Lawrence was fired in December after 25 years of working with GuySuCo.
"I feel happy about everything that worked out here," he told this publication. Asked what he plans to do with his severance, Lawrence said he plans to keep it in the bank.
However, there were some workers who raised concerns over the fact that only some of the severance payment will be distributed now. Ray Anthony was one of those workers who felt he was cheated.
"It is unfair; because, if we want to do a business, since the time the estate close to now, we ain't receive no money. If we want to invest, we can't invest half-severance. If we were given we whole severance, we could have been able to invest in something," he explained.
Anthony argued that there are bills piled up from since December, and with the piecemeal manner in which the severance is being paid, workers will mostly likely not be able to utilize it properly.
A female worker was all in smiles when she exited the estate compound with her cheque on Monday. Asked what plans she has for the future, the woman said she would stay at home. She said she has given close to three decades of service to the GuySuCo as a factory worker.
Some persons have said they plan on starting small businesses, such as poultry rearing, cattle rearing, agriculture, and establishing small shops, among other small business ideas.
However, a majority of the workers have said many of them are still jobless and is not sure when they are likely to get new jobs. Most of them have spent all their working lives employed by GuySuCo.
Fired sugar workers who are eligible to receive $500,000 or less in severance pay are being paid in full; and the others who would be paid 50 percent of the amounts due to them. This amount is close to 1,600.
The Opposition People's Progressive Party/ Civic (PPP/C) had put Government on blast for its decision to pay the sacked sugar workers their severance payments in two tranches. A move by Opposition Leader Dr Bharat Jadgeo, as well as others had on multiple occasions outlined it as being illegal.
According to Jadgeo, the Government knew that over 4,000 severance letters were issued even before the Budget 2018 was passed, and had made no provision for severance, hence the move to approach the National Assembly recently for additional funds.
In what is described as the largest retrenchment by a private or public corporation in recent history, state owned GuySuCo, as part of its plans to restructure the sugar industry, has dismissed in excess of 4,500 sugar workers from various estates.