– sentences him to 24 months for latest offence
A part-time mining worker and noted serial thief was on Monday sent directly to jail for stealing several items from a house at West Minster, West Bank Demerara (WBD).
Appearing before Magistrate Clive Nurse at the Wales Magistrate's Court, 20-year-old Leon Hinds pleaded guilty to the charge that on June 20, 2017, he broke and entered the dwelling of Nicolas Abrams and stole several items valued $183,000.
Abrams, who does not know Hinds, had secured his home in the morning of Tuesday last and left for work, but when he returned, his entire house was ransacked and several items were missing including five pairs of footwear, clothing, mobile phones, gold, haversacks and food items.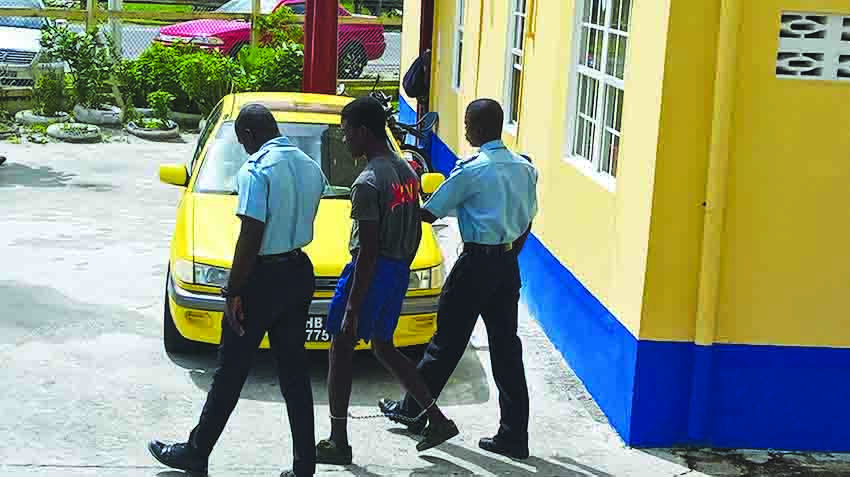 The defendant was nabbed at Parfaite Harmonie, WBD, with a haversack, which included several of the stolen items, which were positively identified by the Virtual Complainant. Before handing down the sentence, the Magistrate remarked that Hinds was no stranger to the court system, noting that he appeared before him at least three times prior to Monday's arraignment.
"You are not learning. I am surprised you came back before the court," observed Magistrate Nurse, adding that it was "unfair" for people to work hard, leave home and have other persons steal their possessions.
The Magistrate considered the prevalence of the offence, its seriousness and the fact that Hinds has made several court appearances for similar crimes. After sentencing the defendant to 24 months, Nurse warned Hinds that should he return to court for a similar offence, he will receive the maximum penalty: five years.